Apple just declared war on built-in-obsolescence
Apple has quietly told the consumer electronics industry to get its act together and to figure out how to make a good business from products that last longer than they have before.
Repair Vintage Apple Products Pilot
Apple is launching the Repair Vintage Apple Products Pilot scheme under which it will repair some products it has declared obsolete – that means products over five years old.
This includes iPhones such as the 5-year old iPhone 5, mid-2012 MacBook Air models and mid-2011 iMacs (the latter in the U.S. and Turkey only), according to 9to5Mac.
The scheme, which will be available worldwide, will be extended to other systems, including:
From November 30:
Phone 4s
MacBook Pro (15-inch, Mid 2012) on Nov, 30, 2018.
From December 30
MacBook Pro (Retina, 13-inch, Late 2012)
MacBook Pro (Retina, 13-inch, Early 2013)
MacBook Pro (Retina, Mid 2012)
Mac Pro (Mid 2012)
iPhone 5 (GSM)
While it's unlikely these repairs will come cheap, this does mean that customers who invested in a product over five years ago can now look forward to using them for a little longer.
What this means
Apple's new scheme mean it is effectively increasing the usable life of its products to over six years – that's unheard of in an industry which seems focused on selling you a new smartphone every few months because, despite their profit margins, manufacturers just can't be bothered shipping essential security and OS updates.
The move also dents some of the right to repair arguments and shows Apple's willingness to transmute seemingly high initial costs into long life, regular upgrades and a deep reduction in landfill.
[amazon_link asins='1849713367′ template='ProductCarousel' store='9to5ma-20′ marketplace='US' link_id='c7c133d8-de14-11e8-a462-5f13a0e1cadf']
The company also invests deeply in these things.
I'd also argue that enabling these steps is part of what the company is developing its services income to sustain – in doing so it is also showing the future direction of industry, as access becomes more important than ownership, setting the scene for hardware rental models.
Best for the planet
Speaking at the Apple iPhone XS launch in September, Apple vice president of environment, policy and social initiatives Lisa Jackson said:
"We also make sure to design and build durable products, that last as long as possible. That means long lasting hardware, coupled with amazing software. All of these devices, including the iPhone 5S, run iOS 12, and iOS 12 is designed to make your iPhone and iPad experience even better, even more responsive, faster… just better! And because they last longer, you can keep using them. And keeping using them is the best thing for the planet."
The move to repair older products follows Apple's decision to make sure that IOS 12 didn't just run on five-year-old devices, but also made those devices snappier and better performing than before, as well as adding features.
Pay what they're worth
This means that rather than changing your device every couple of years, Apple now feels it is far ahead enough of the rest of the industry to create devices you'll keep for way longer than that.
In other words, you'll pay more up-front, but you'll still be able to use your device in five years' time, running the latest operating systems, security updates and enjoying new features as and when Apple rolls them out. You pay more, but your Apple product doesn't need to cost the Earth.
That's important – it reflects Apple's continued focus on reducing the environmental impact of its business and should be seen as taking place in tandem with its efforts to create 100 percent recycling and a closed loop manufacturing model. It's decision to power the entire company with 100 percent renewable energy is also significant.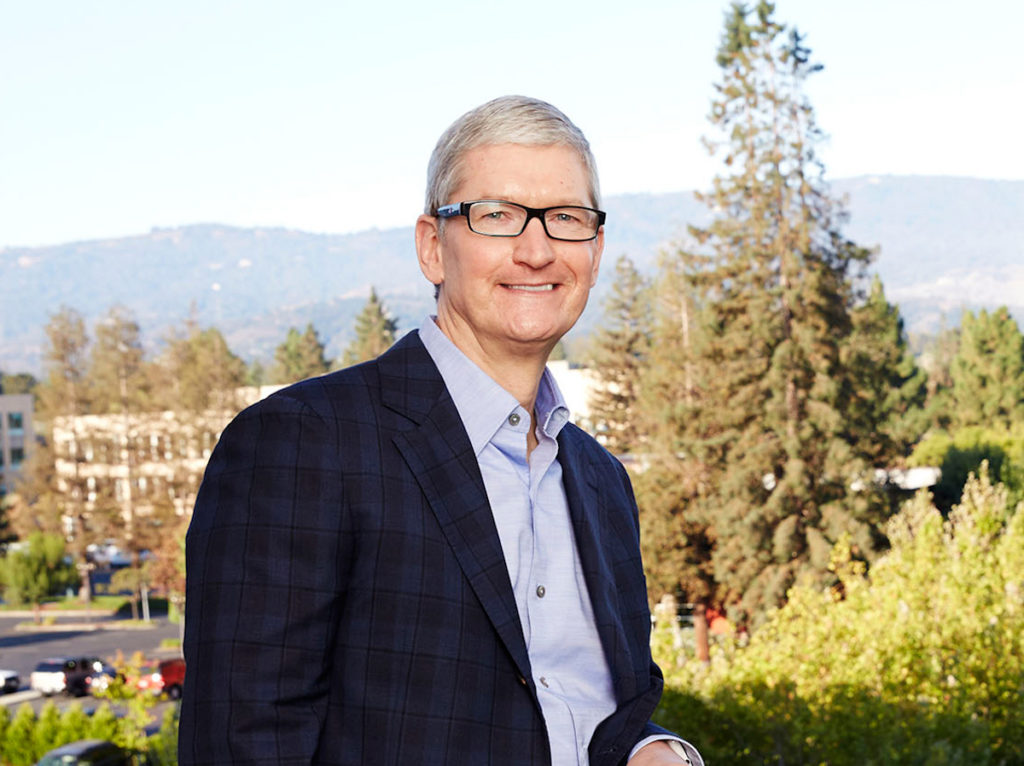 Tim Cook walks the walk
Apple CEO Tim Cook has led the company to take big steps to become greener – one of his first steps was to hire Jackson in 2013. She led the U.S. Environmental Protection Agency for four years during the Obama administration.
These steps continue to bear fruit. Apple this week announced a MacBook Air and Mac mini both of which are manufactured using recycled aluminium. Apple's new iPhone XS models both use recycled tin on the main logic board, a step which will prevent the mining of "10,000 tons of tin ore in a single year," according to Jackson.
As well as sustainable manufacturing processes, Apple is also working hard to
Source recycled or renewable materials for all products.
Make sure products last as long as possible
To ensure proper recycling practise once the time comes.
What does it all mean?
It means that Apple is happy enough with its customer satisfaction and retention model that it is now able to reduce the pressure to upgrade to new devices.
That's good news to customers and a big lesson to its competitors, who must now match its promise or be seen as damaging the environment through non-sustainable manufacturing processes.
Of course, it's not like most Apple customers will stop purchasing the company's products – they'll just buy some of its other products.
[amazon_link asins='B07DK8QYXN' template='ProductCarousel' store='9to5ma-20′ marketplace='US' link_id='e11cc051-de14-11e8-9c76-4906b5e37d3f']
A billion iPhone users who think they can keep using their device for more than a couple of years will get themselves an Apple Watch, iPad or Mac. Mac users may get an iPhone.
As the gravitational pull of unannounced but probably real Apple products, mythical systems such as those AR Glasses or Apple Car grow as they get nearer to actually passing through the portal and entering the real world, consumers will probably also become more willing and able to pay for those, too.
Apple's message is pretty simple:
Be good to your customers; Care about the planet; Keep customers happy, and you'll have a good business forever.
Coming up next: Apple Media subscriptions – all the music, movies and magazines you could wish for on any Apple device.
To keep up with future writings, please follow me on Twitter and join me in testing my MeWe group, AppleHolic's bar & grill.
Dear reader, this is just to let you know that as an Amazon Associate I earn from qualifying purchases.