Apple's updated Mac mini is for 'misfits and rebels'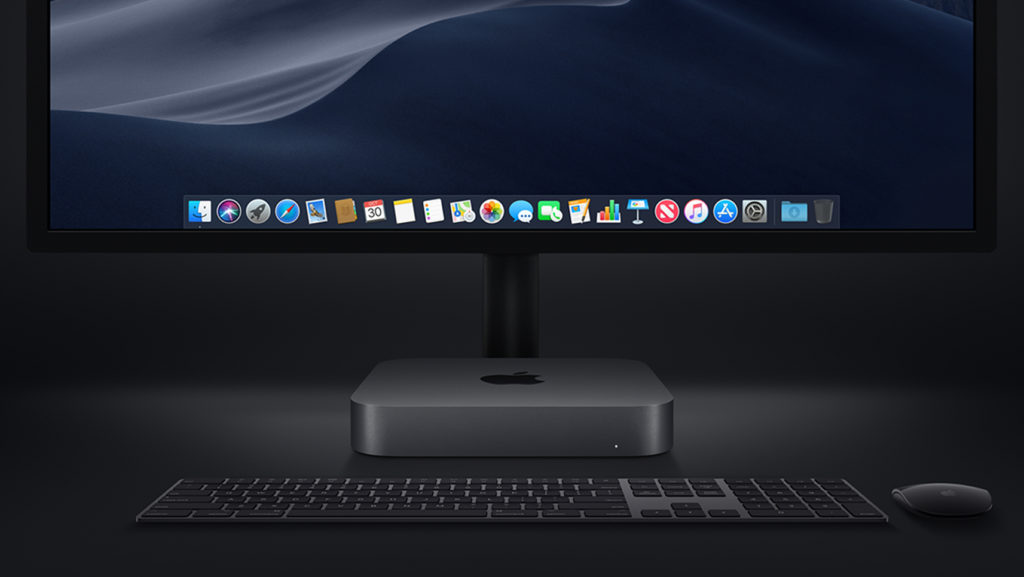 Earlier on this year I asked what was the point of the Mac mini, thousands of Mac users answered and persuaded me that it was a model worth keeping – and it looks like Apple listened to us all, as it has now introduced a heavily improved new model of the diminutive Mac.
Macs for the rest of us
There's so much that's good about the new and improved Mac mini:
Big performance and processor improvements, more memory capacity and much faster storage, though the higher (from) $799 price tag means we may never have a sub-$500 Mac, though perhaps that doesn't matter too much, after all, Apple says the new model delivers up to five times the performance as before.
Loved by customers
"Mac mini is loved by customers for its ability to be used in incredibly diverse environments —from casual desktop use, to live professional performances, to multiple Mac mini computers powering through video renderings and compiling software code, to racks of thousands in giant app build farms — anywhere a small-but-mighty Mac is needed to get the job done," said Philip Schiller, Apple's senior vice president of Worldwide Marketing.
"All of this power is packed into the same size enclosure as before, perfect for customers updating or creating all-new installations where Mac mini is the ideal solution."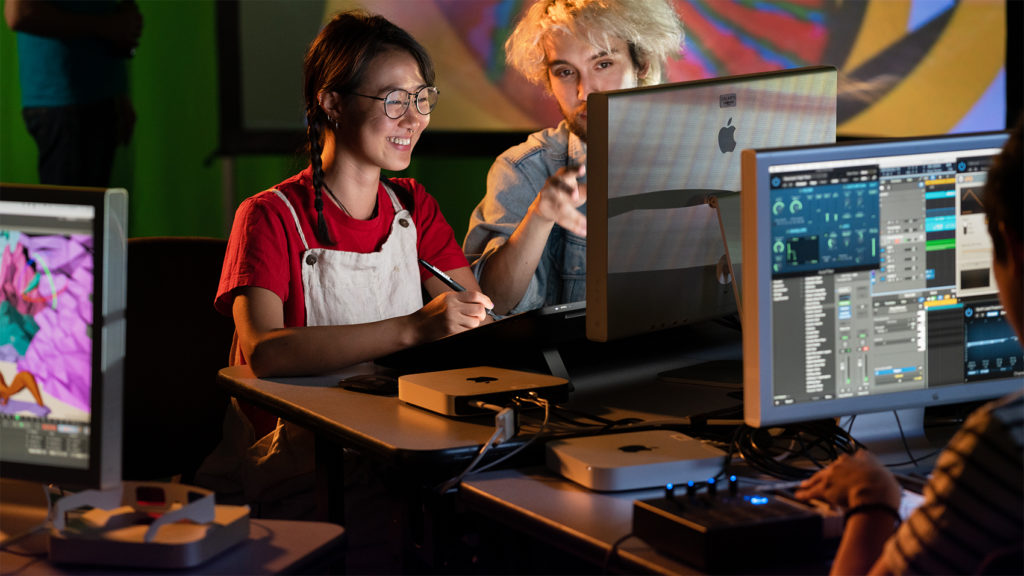 'Creators, misfits and rebels'
Proving that it does actually want to listen to its customers, Apple shared numerous stories about how customers are using Mac minis.
"Candy Crush, Shopify, Day One — so many of your favorite apps and games run on Mac mini. It's truly the Swiss Army knife of computers," Brian Stucki of MacStadium, which manages nearly 8,000 Mac mini systems in co-location data centers for a wide range of developers said.
The stories illustrate the system being used for stage shows, musical gigs and as server farms – it's a great little read.
"Mac mini is helping to power the future of innovation," Apple's story concludes, adding: "Of course, it's still up to all of you creators, misfits and rebels to bring the magic."
Greener pastures
in a sexy new space grey finish, every new Mac mini enclosure uses an Apple designed aluminium alloy made from 100 percent recycled aluminium for the first time. The Mac mini also features the use of more post-consumer recycled plastic in parts like the foot. All together these advancements help to reduce the carbon footprint of the new Mac mini by nearly 50 percent. Apple's MacBook Air replacement offers similar green credentials, putting the company way ahead of the pack.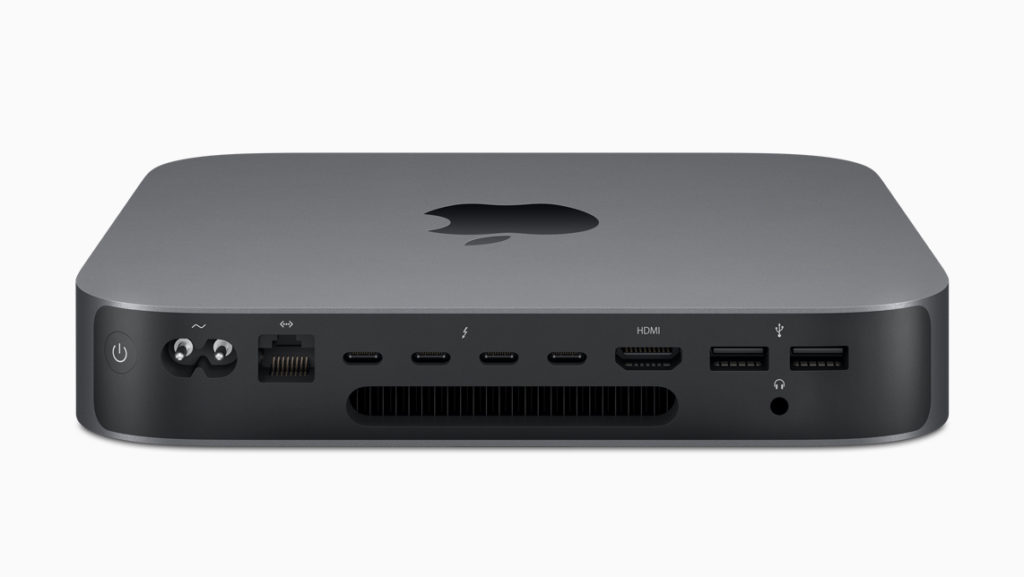 Key improvements include
The top improvements in the Mac mini include
Now with quad- and 6-core 8th-generation Intel Core processors with Turbo Boost Speeds up to 4.6GHz
Intel UHD graphics,
Up to 64GB of 2,666Mhz memory
[amazon_link asins='B079J6B4XR' template='ProductCarousel' store='9to5ma-20′ marketplace='US' link_id='8188f317-dc6a-11e8-b204-5b45fbc1b09e']
Flash storage up to 2TB SSD, so up to 4x faster
Thunderbolt 3 ports
Apple T2 Security Chip so everything stored on the SSD is automatically and fully encrypted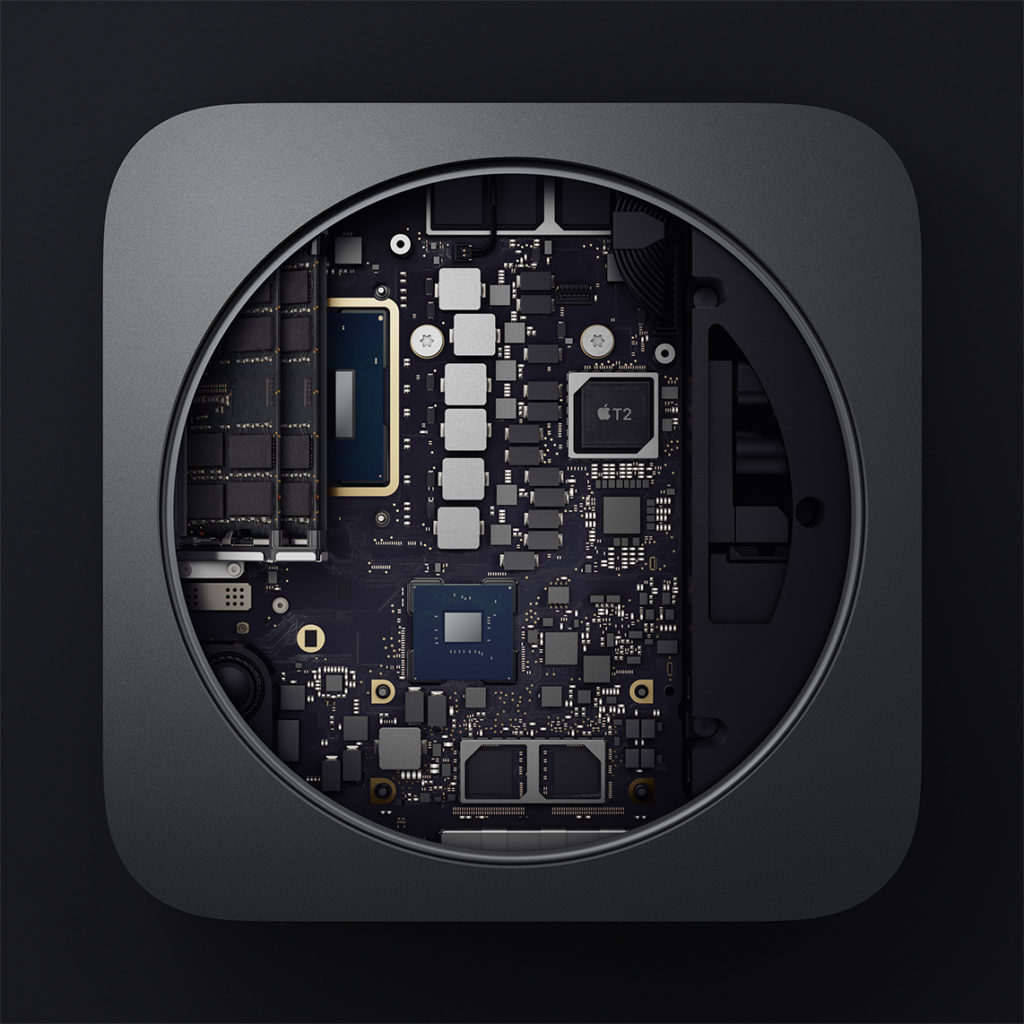 Secure Enclave in T2 ensures that software loaded during the boot process has not been tampered with
T2 also features HEVC video transcoding that's up to 30 times faster
4 Thunderbolt 3 ports
HDMI 2.0 port
2 USB-A ports
Audio jack
Gigabit Ethernet

Pricing and availability
Starting at $799, the new Mac mini is available to order today on apple.com. It will be available in Apple retail stores and through Apple Authorised Resellers starting Wednesday, November 7.
To keep up with future writings, please follow me on Twitter and join me in testing my MeWe group, AppleHolic's bar & grill.
Dear reader, this is just to let you know that as an Amazon Associate I earn from qualifying purchases.