iOS 12: Apple tells us what its Apple Maps cars are doing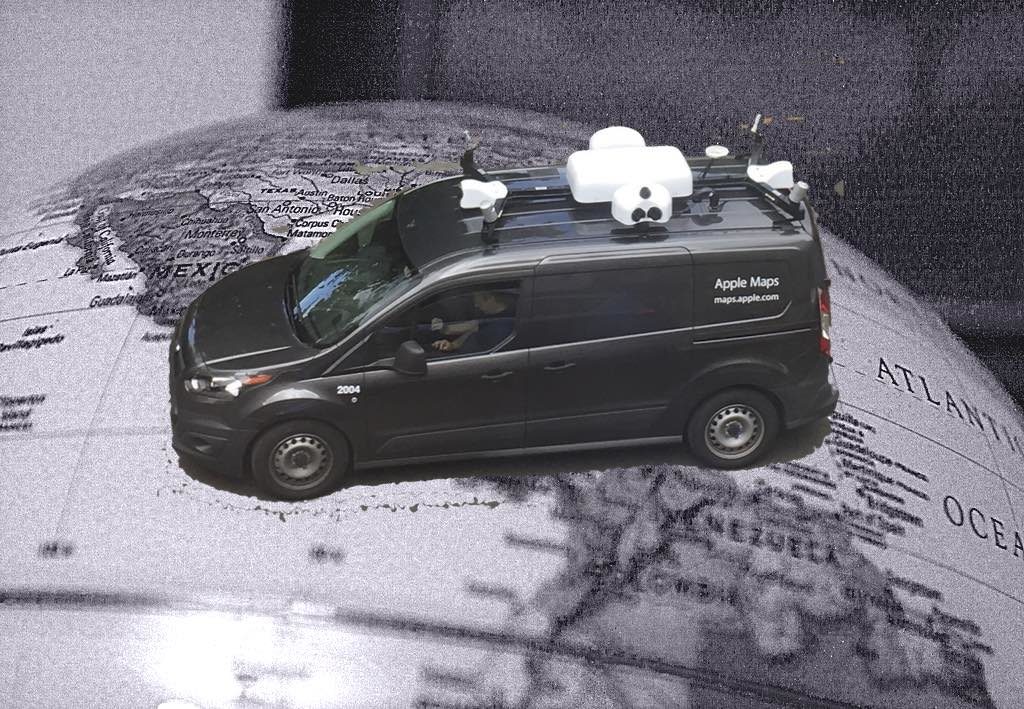 It's almost time to stop complaining about Apple Maps, as the company is preparing to tell us what its fleet of Apple Maps cars have been doing, introducing the biggest upgrade yet to its mapping service in iOS 12, a report claims.
iOS 12 brings in new Maps
In a root and branch upgrade, Apple will be introducing more detailed Maps built using its very own data. We're going to see the new Maps roll out in the next edition of iOS 12, which will include maps of the San Francisco and the Bay Area.
Apple will introduce new maps all across the U.S. over the next year, the company told TechCrunch.
What can we expect?
These maps will be more responsive to changes in roads, new construction, more visually rich and will feature really nice touches, such as detailed ground cover, pedestrian pathways and more.
You'll also see things like better marked entrances to buildings.
You can look forward to a vast improvement in quality. Better road networks, more information for pedestrians, sports areas better represented and trees, grass and other land cover looking better, too. Buildings and their shapes will be more accurate and there's a range of other enhancements to come, too, TechCrunch explains.
The report suggests a deeper visual overhaul may follow later.
Maps will be more accurate
In the interview, Cue stressed the number of functions maps need to deliver on and that in order to ensure it met those needs Apple felt it needed to own the data. This ownership should speed up map updates and help it provide much more effective traffic data.
"If a new road opens up, immediately we can see that and make that change very, very quickly around it. It's much, much more rapid to do changes in the new map environment," said Cue.
'The best map app in the world'
Eddy Cue told TechCrunch: "We have been working on trying to create what we hope is going to be the best map app in the world, taking it to the next step," he said. "That is building all of our own map data from the ground up."
Apple began working on this project way back in 2014. It opened its it new Maps development hub in Hyderabad, India in 2016, working in partnership with a firm that builds one of the world's largest databases of 3D buildings.
[amazon_link asins='0714880647,9871663005,B074H8KGG1,B01AW2ZWTE,B07794NNXX' template='ProductCarousel' store='9to5ma-20′ marketplace='US' link_id='26500fc8-7bb8-11e8-8575-d1dc3c2d2815′]
How is Apple building these maps?
TechCrunchtells is it is doing this by using anonymized data generated by iPhones and using its own fleet of sensor-packed Apple Maps cars. Those vehicles have been seen on roads all over the planet in the four years since the company began this project.
What are the Apple Maps cars doing?
To collect all this data, Apple's vans are using a range of highly sophisticated equipment, including four LiDAR camera arrays, GPS, and more. They also contain a Mac Pro.
TechCrunch notes: "I later got to view the raw data presented in 3D and it absolutely looks like the quality of data you would need to begin training autonomous vehicles."
That makes sense to me, given that the autonomous car industry seems to be coalescing around the use of LiDAR data for vehicle navigation.
Roads and associated areas, images, location-specific images and intensely high-resolution images are all being gathered by Apple cars. Apple has also been gathering its own high-resolution satellite data. Apple began publishing a website page that told us where its cars were scheduled to travel every month several years ago.
What about AR?
In line with my expectation following launch of its India map development center, the report reveals that Apple is also pulling together 3D Maps, truly interactive representations you can explore. While the report mentions this, it does so in terms that make me think these will debut later down the line.
The report makes no claims for a StreetView replacement, though the data it is gathering means it could "absolutely accomplish this", but no news yet.
Better than Google
Apple's Maps system is completely private. No one is tracking you. Apple collects no data about you, and you won't suddenly find yourself subjected to ads based on where you have been when you next go online.
No wonder Porsche does not support Google Maps.That company apparently says it does not want the ads giant to take data about its customers. Privacy is a product so you don't have to be a product yourself.
Apple wants to create a system that provides a real alternative to Google. As part of this it is also building teams of human editors to ensure accuracy, 3D representations of streets will look like the street.
One more thing
Apple believes its new Maps means it will be able to provide us with the most accurate destination instructions available anywhere.
"We're going to make sure that we're taking you to exactly the right place, not a place that might be really close by," said Cue.
I'm excited to see where this is going, as we drive into 2020.
Who will get the new Maps?
The report explains that Maps will be updated across every version of iOS. We can expect them all across the U.S. over the next year. No insight yet on any international plans — beyond that Apple already says it has international teams of "thousands of people" working on this.
Dear reader, this is just to let you know that as an Amazon Associate I earn from qualifying purchases.