How to watch YouTube in Picture-in-picture in Safari on Mac
I get so annoyed each time I'm forced to remind myself why Big Tech has made it a little more complex than it needs to be to watch a YouTube video in PiP on my Mac, so I thought I'd write a short how to to add to my growing collection of useful tips.
How to watch YouTube in Picture-in-picture in Safari on Mac
When you are working on your Mac you'll sometimes want to watch a little video in a small window whole you continue to get things done. Achieving this should be easy and consistent, except..
With YouTube on a Mac it's not.
So, how is it done?
It's actually deadly simple, but the additional friction is a crime against Apple's Human Interface guidelines, and while I don't know if its Google or Apple that are responsible for this flaw, I'd urge them to pull their fingers out and sort it out.
So, next time you're watching a YouTube video and want to see it in Picture-in-picture (PiP) mode on your Mac, just do this:
It's as easy as right-click
Open the YouTube website in Safari and get to the video you want to watch.
Now you need to right-click on the video window. Look! You can see YouTube's contextual menu. You can loop, embed, copy URL's! It's a positive helter skelter of relatively useless activity.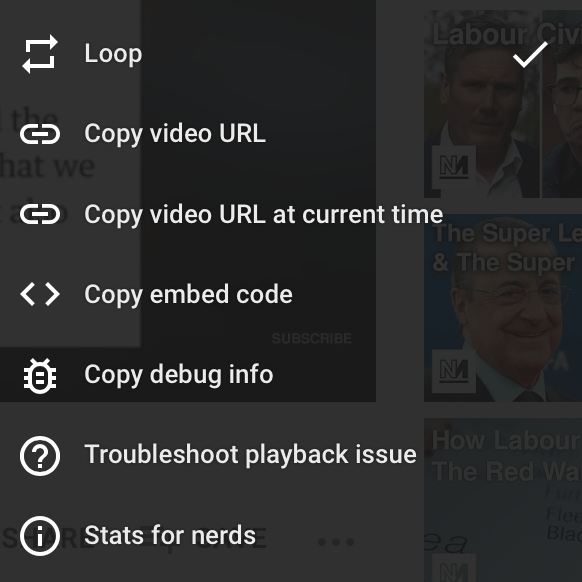 But don't be put off.
Now, while the useless activity menu remains visible, right-click on the YouTube clip once again.
Hooray: A new Safari menu will appear, which is useful and gives you the chance to watch your video in full-screen, or watch it in PiP mode.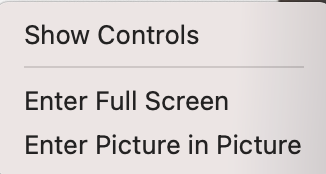 Tap Enter Picture in Picture mode.
And now you're there. The video is in PiP mode. You can watch it while you're working.
And regret those precious moments you had to spend learning how this is done simply because Big Tech couldn't get its app together and put what is likely one of the most common user requests for Mac users watching YouTube clips using Safari right at the top of the UI. Whoever made that decision should hang their head in existential shame.
Please follow me on Twitter, or join me in the AppleHolic's bar & grill and Apple Discussions groups on MeWe.
Dear reader, this is just to let you know that as an Amazon Associate I earn from qualifying purchases.