12 iMessages apps you'll use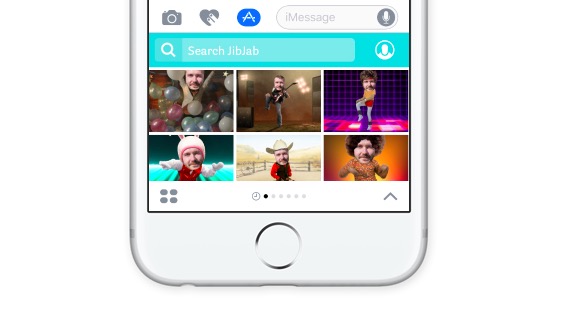 I believe enabling apps in iMessages app is a transformative step, opening up dozens of new opportunities for the company in an industry the potential of which has best been illustrated by WeChat.
I've been kicking some of the first third party apps around a little and I've put together a short list of some of the apps that best illustrate the potential of the system. (To learn more about downloading these apps look at the bottom of this article).
iTranslate
I make a lot of use of translation and language learning software and iTranslate's iMessage app is very useful. It lets you type something in your language and instantly translates it into the recipient's language.
Evernote
Share Evernotes from within iMessage.
City Mapper
The City Mapper app lets you send your location to others as a little map recipients can then tap to get directions to you.
OpenTable
OpenTable helps you find local restaurants, vote on your favorites and book, all from within Messages. Also take a look at Yelp.
Airbnb
Surface available stays in the location you are travelling to and share them with others with this useful app.
Weather Channel
Sending weather information to your chums may seem a little unnecessary, but it will help you if you are planning a barbecue or a seaside trip, that's where shared info like this really helps.
ScanBot
Scan a document into Messages and send it, all from within iMessage.
IMDb
Want to go to a movie? Search the IMDb database to find showtimes, information and more.
Poll
Very useful app lets you create polls within Messages, which can be useful way to make decisions as a group.
ETA for iMessage
This lets you share your estimated time of arrival from within the conversation, it provides estimates based on driving, public transport or walking.
Circle Pay
This useful app lets you send cash internationally (in dollars, euros, Bitcoin or even sterling) to your contacts safely without charging an additional fee.
Words With Friends
Casual gamers will love Words With Friends, it's a little like Scrabble but lets you play in an iMessage chat.
How to use apps
When you create a new Message you'll see the App Store icon appear to the left of the input field at the right of the camera and heart/digital touch icons. Tap the App Store icon then tap the four dots to see what apps you already have installed, to get more just click the + icon to reach the store. To download something you like the look of just tap "get" in the same way as you access new items from any Apple App store.
Dear reader, this is just to let you know that as an Amazon Associate I earn from qualifying purchases.