MacPhun's Travel Photography Tips for iPhone and Mac Users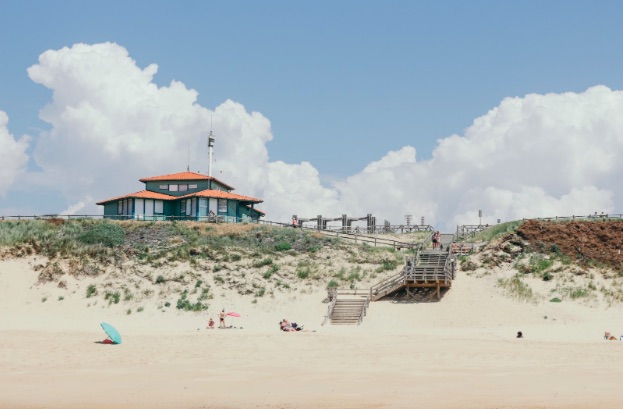 Macphun recently introduced a powerful AI-based new filter within its award-winning photo editor, Luminar.
The Accent AI Filter in Luminar uses artificial intelligence to analyze different areas of an image based on its structure, objects, light zones, colors and so on.
What happens is that as you move the filter's slider the AI automatically tries to figure out how it can improve your image. It's designed as a quick and easy way photographers can apply dozens of traditional image-editing features to swiftly create a good image, which can then be tweaked. This isn't the only improvement in the release, but I thought it might be nice to have a little chat with Macphun, to get a few more general photography tips for Mac and iPhone users.
Pack light
You don't want to be overburdened with stuff, but do make sure to have your choice of camera(s), a battery pack, a Gorilla tripod and image editing software, such as Luminar or Aurora HDR.
Have fun with composition
Experimenting with composition in your photos can yield incredible results. Think of how to get creative with your foreground and background – one tried and tested trick to capture the height of something large is to squat down and snap a much smaller object in the foreground. Get on the ground. Climb. Look around to see if you can't find a new angle on the image you want to capture.
Integrity is everything
The difference between a photograph and a holiday snap is hard to define, but one thing that always seems to help an image stand out is if it somehow achieves a unique voice. MacPhun put it this way, saying: "We all travel for a reason. Perhaps it's for a vacation where you can sit on the beach and sip coconut milk straight from the coconut — maybe it's to embark on a hike you've always dreamt of — or to see wildlife up close. Finding your why will help you to find your story. And that, is what takes an ordinary photo to an extraordinary one."
That may sound a little blasé, but it makes sense if you want to capture an iconic shot that really captures your sense about a place to take a few moments to think about what it is in that location that is really resonant to your personal experience of that space.
Light matters
Determined photographers will take an early start. Sunrise is the time of day with some of the best, brightest, and most reflective light to make your photo subjects almost luminescent when you grab their image.
Connect to others
When you're traveling, be willing to start conversations with strangers and locals. Getting to know people will help you to get to know your surroundings — including finding the secret spots and best photo locations. This research speaks volumes later on, helping you find things like lost tidal pools, abandoned amusement parks or other hidden places.
Do it daily
Like anything else, taking photographs improves the more you do it, and (like blogging) you should try to take photos every day. The great thing about an iPhone is that it is always with you so you're a little more likely to capture those spontaneous moments.
Take Risks
Some of the greatest photos of all time come from taking risks. These don't need to be physical risks, but you may capture a really special moment if you stretch yourself a little, chat to strangers, visit new areas of places you think you know, speak with the chef – everyone has a story and perhaps you and your camera can tell it.
Don't forget to edit
When it comes time to post-processing and photo edits, it makes sense to use software that feels intuitive to you. MacPhun would like you to use Luminar, arguing that its easy-to-use and adaptable interface and powerful imaging tools mean you can focus more on the image than on the editing software, and you can do so from right inside your Photos app.
Dear reader, this is just to let you know that as an Amazon Associate I earn from qualifying purchases.