Apple no longer sells iPhones
Listening to Tim Cook speak to EU privacy commissioners, (transcript here), it struck me that the tone of what he is saying shows the company's growing feeling that it has a responsibility, part of which must include delivering a private smartphone.
For the rest of us
We have two iPhone models right now. Neither is called iPhone. One is the iPhone XR, another the iPhone XS.
That means we have the souped-up models, but we cannot actually choose a basic model that they are better than. Isn't it a little sad that over a decade since the launch of the iPhone, Apple no longer sells an iPhone?
Look at iPhone SE. We know it is still popular. People like it. It's small, portable, light, does what you want it to do, handles Apple Pay, pairs with Apple Watch. It's robust. I've seen them dropped and survive, and it even fits inside small pockets, comfortably.
Promising less
I believe that Apple has defined expectation of what a high-end smartphone should be. iPhone XS is streets ahead of the competition, to the extent that even its highest-end competitors are actually competing with the slightly more affordable iPhone XR device, which is still better than most of the alternatives.
That still leaves a lot of untapped space in the market.
There's a common belief that Apple is all about the money, and a consensus that it doesn't want to play in that mid-tier sector because it can't make as much of it.
Services are everything
Apple has been developing its services income for years. Horace Dediu at Asymco tells me he thinks Apple makes between 10-15-cents per customer per day, with the device adding another dollar each day.
Apple next year is expected to launch a video service people are already calling a "Netflix-killer" and it has a bunch of other projects in the pipeline.
Still, Apple won't have missed that consumers are purchasing devices a little less often, and are choosing to purchase non-iPhones not because they don't like Apple's smartphones but because in an environment of economic and political instability they are becoming a little more risk averse.
(That's not bothering Apple too much – it makes good money on those high-end iPhones, even at its current prices the market is still strong, and they really are the best smartphones that money can buy).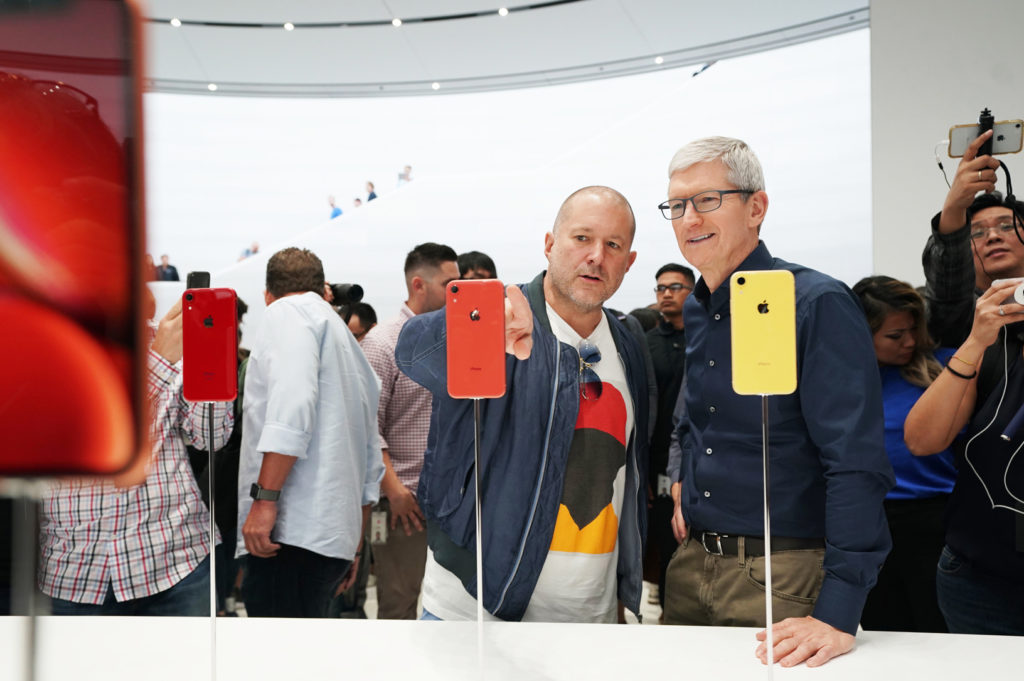 The return of the iPhone
But what if Apple just wanted to make the best phones in any category?
After all, while it has the high-end iPhone XS range that no one else can match; and the iPhone XR others almost compete with, there still must be an opportunity to build another profitable tier.
I still think there is space for a 4-inch device. It could be powerful, robust, well-made, but slower and smaller than the other devices, albeit with an excellent camera. It might feature a slightly older A11 processor, use the 'classic' iPhone design, carry a smaller version of the XR's display, ship with perhaps 64GB storage, and have a camera that's just as good as the one inside the iPhone X (because I think Apple cares about photography).
You'd also be able to access those Apple services on your device.
[amazon_link asins='B071W3DDM7′ template='ProductCarousel' store='9to5ma-20′ marketplace='US' link_id='84f947f7-d851-11e8-b055-3fbf57303bfe']
Equipped with iOS, this would be the basic smartphone for the many, a device that does everything you need it to do without forcing you to use platforms that don't respect your privacy. It makes sense for Apple to deliver on such a mission — it says the industry isn't delivering it already.
What might this be called?
To me it's obvious. Apple has two upper-tier vehicles in its range, now it needs to build the basic model everyone can afford to aspire to, a people's smartphone. Made in India. Not cheap, but accessible.
Let's call it "iPhone".
Dear reader, this is just to let you know that as an Amazon Associate I earn from qualifying purchases.