Apple wants solar power 'for the rest of us'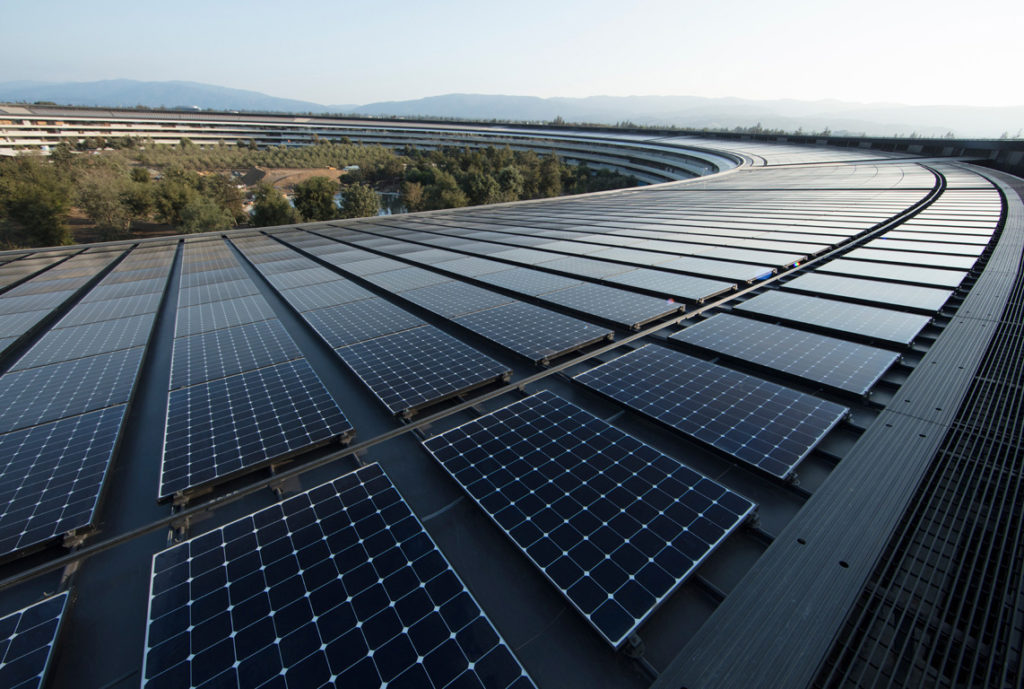 As the world bakes, forest fires burn around the glaciers and the oceans erode, Apple continues to push much harder than many to encourage use of renewable energy and solar power, with news it is working with Akamai, Etsy and Swiss Re to develop two huge wind and solar energy farms in Illinois and Virginia.
More power to you
"At Apple, we're proud to power all of our operations around the world with 100 percent renewable energy," said Lisa Jackson, Apple's Vice President of Environment, Policy and Social Initiatives.
"In the process, we've charted a course for other companies and organizations to purchase renewable energy and transition their own operations to greener power. The collaboration announced today shows how companies of all sizes can address climate change by coming together."
All Apple's global offices, retail stores, data centers and co-located facilities run entirely on renewable energy and the company is now beginning to push use of renewable energy across its partner supply chain.
As of April 2018, Apple has built or purchased 25 renewable energy projects in 11 countries, with 15 more in construction.
The two new projects will generate 290 megawatts toward the electricity grid that serves the Eastern United States, including areas of Virginia, Illinois, Pennsylvania, New Jersey, and Maryland. They will provide enough power for 74,000 homes, and "will support each of the companies' operations," they revealed in a press release.
AI notes that Apple may also plan to open another new HQ building in the area.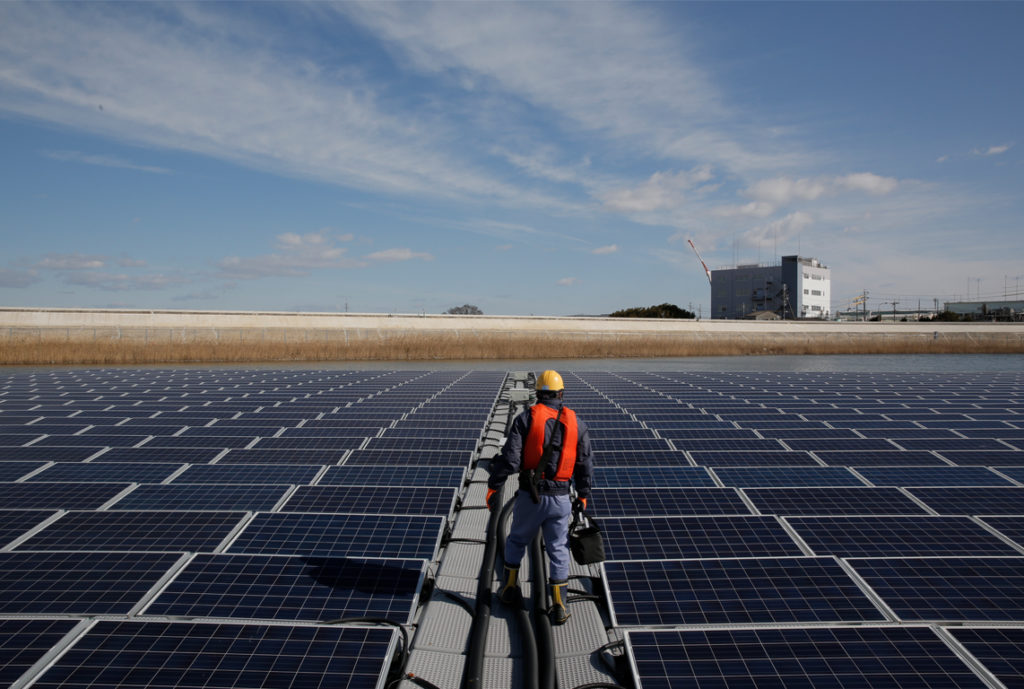 Accelerate change
As a result of the collaboration with Apple, Akamai, Etsy and Swiss Re will be able to access wind and solar power from the new projects at competitive prices and agreement terms.
"Collaborations like this accelerate the pace at which new renewable energy generation is built and brought online," the release explains.
"Climate change is undeniable. Earth's resources won't last forever. And technology must be safe for people to make and use. We don't question these realities — we challenge ourselves to ask what we can do about them in every part of our business," Apple warned in 2017. It sure looks like this as the entire Northern hemisphere sees temperatures just shy of previous records.
The firms are working with sPower, the largest independent owner, operator and developer of utility scale solar assets in the U.S., which has a portfolio of over 150 renewable energy projects across the U.S.. sPower was acquired by the AES Corporation and Alberta Investment Management Corporation last year.
Microsoft reached an agreement to purchase 315MW of energy from sPower in Virginia earlier in the year.
[amazon_link asins='0190250178′ template='ProductCarousel' store='9to5ma-20′ marketplace='US' link_id='5166e3e1-999e-11e8-a8c3-e7e1ec80abf8′]
Here's the boiler plate quotes from the release:
"Etsy is excited to be a part of a project that will benefit both the planet and our customers," said Rachel Glaser, Etsy Chief Financial Officer. "This agreement will help Etsy to meet our goal of powering operations with 100% renewable electricity while also innovating by paving the way for small companies to participate in the renewable energy market."
"We are proud to be partnering with these corporate leaders to accelerate renewable energy adoption. For Akamai, this collaboration was critical in closing these deals; and, in conjunction with our Texas wind project signed last year, we are on target to achieve our 2020 global renewable energy goal," said Jim Benson, Akamai EVP and CFO.
"As a leader in mitigating climate risk, Swiss Re aims to reduce its carbon footprint and support renewable energy, which is why we're so happy to be part of this collaboration," said Brian Beebe, Head of Origination North America, Weather and Energy, Swiss Re Corporate Solutions. "We also hope to speed up the adoption of these clean technologies through Swiss Re Corporate Solutions' innovative insurance products, which help owners of wind and solar assets decrease cash flow uncertainty."
"We commend Apple's leadership in this collaboration between them, Akamai and Etsy. Without this group of forward-thinking companies this project would not be a reality," said Ryan Creamer, CEO of sPower.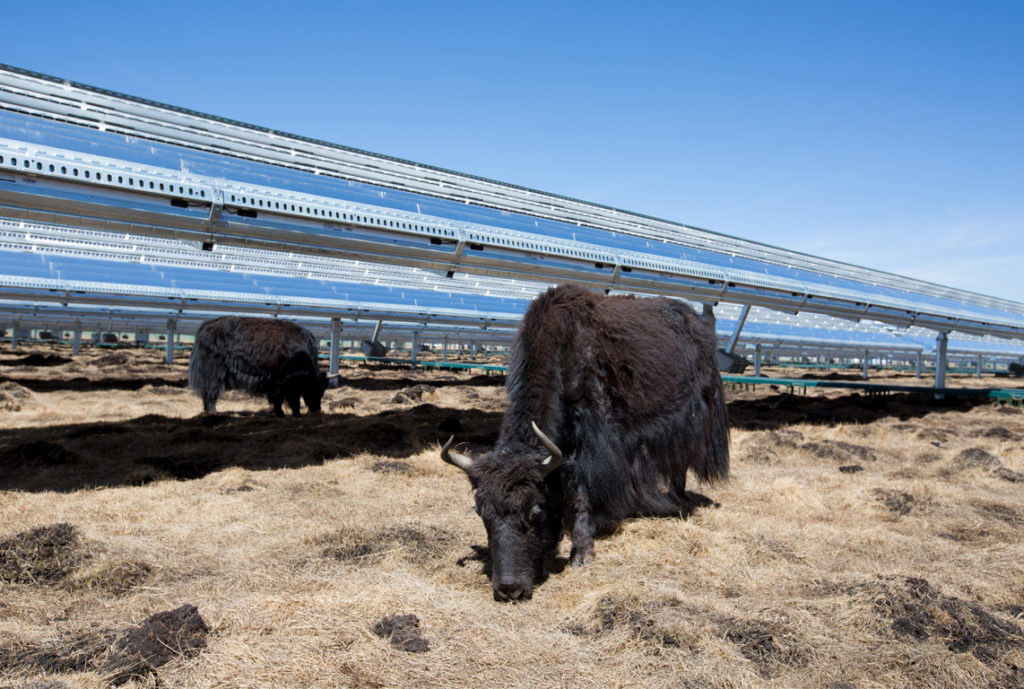 What's happening
The group, with technical assistance from 3Degrees, will collectively purchase 125 megawatts from a wind farm near Chicago and 165 megawatts from a solar PV project outside Fredericksburg, Virginia, which will be delivered to the electric grid covered by the PJM wholesale electric market. The projects are expected to come online over the next two years. The solar and wind projects will be developed by sPower (an AES and AIMCo company) and Geronimo Energy, respectively.
Dear reader, this is just to let you know that as an Amazon Associate I earn from qualifying purchases.