50 things Apple CEO Tim Cook told us today
Apple CEO Tim Cook spoke with Kara Swisher. It was a wide-ranging conversation that's being picked up everywhere. You can listen to the interview here and read the complete transcript here, but if you're in a hurry what follows is a quick review of what Cook told us:
On AR and Apple TV+
Cook continues to believe in the promise of AR.
Apple TV+ is not a hobby but a major investment in content provision.
He thinks there was no better show than Ted Lasso during COVID, (He's right. It was light in dark times).
On the Apple Car
Cook has never spoken to Elon Musk and praises that Tesla has built and maintained leadership in the EV space for such a long time.
Autonomy is a core technology – the car is a robot.
Apple loves to integrate hardware, software and services and find the intersection points of those because we think that's where the magic occurs.
On Policy and politics
He went along with Tim Apple from Trump so he could maintain dialogue.
Cook remains focused on policies, not politics.
Voting rights
Cook believes voting should be easier, not harder.
Cook wants voting participation to hit 100%, not lower.
He would dream of voting using phones.
Apple wants to advance immigration.
Apple wants to advance on working on climate change.
Apple wants to advance job creation.
Apple wants to advance lifetime learning.
Apple supports administrations that share those aims.
On being LGBGT
When Cook publicly came out he did so to support young people.
He's a chair of Encircle.
He's disappointed and surprised at an Arkansas law that lets doctors refuse to treat LGBGT patients.
He thinks these kinds of moves to enable such prejudice should stop.
Tim Cook says he probably won't be at Apple in 10-year's time.
On social media regulation
Parler can return to the App Store, but it needs to put together a content moderation system in line with App Store terms and conditions first.
When originally accepted to the store, Parler did offer moderation.
Apple removed Parler from the store as soon as it became aware of that.
Cook thinks more social networks are better than less.
He also believes the section 230 which protects social media companies needs an update for the modern world.
Cook is "appalled" at the resistance Facebook is putting up to giving users better privacy controls.
Cook believes that curation is important to protect us from the dark effects of the web.
If you have a platform, you amplify things.
This is why Apple News has human editors and the App Store has human app approvals.
He sees the attack on the Capitol as one of the darkest days in US history.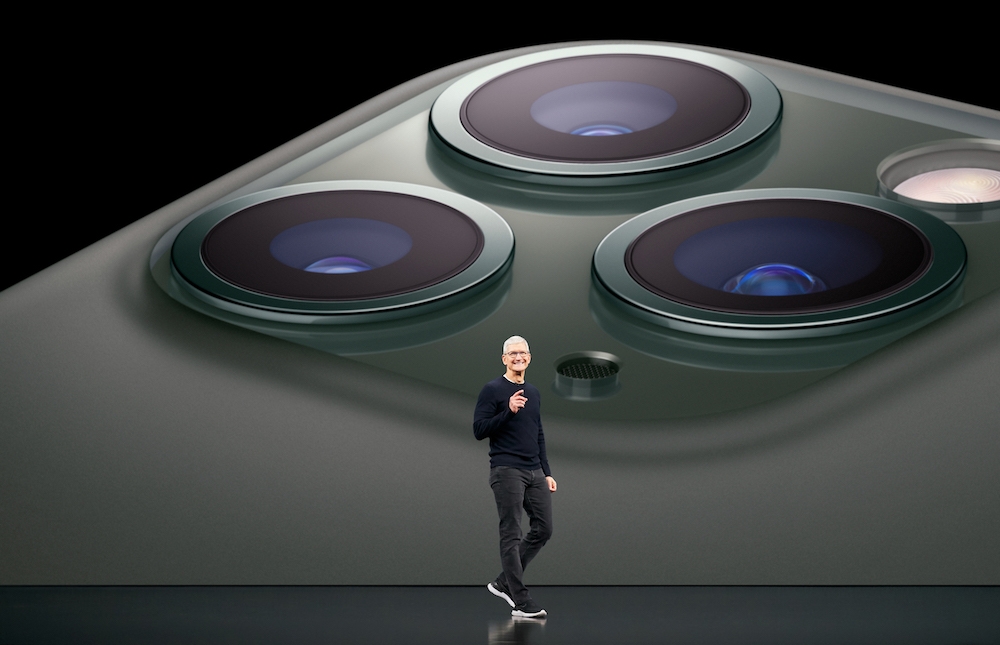 On privacy and the need to protect it
Facebook's arguments that privacy will harm small business is 'flimsy'.
He doesn't see Facebook as a competitor.
Privacy is in crisis.
App Targeting Tracking helps put people back in control.
ATT launches "in a few weeks".
He believes privacy must be regulated as self-regulation has failed.
He believes privacy is essential for a free society.
He continued to maintain privacy as a human right, not a "brand attribute".
People should own their own data and retain control over it.
But there can be no back doors into devices because it's not possible to protect them: "Once you have a back door you have a back door for everybody".
On Epic and the App Store
Epic chose to break the rules and now it's moaning at predictable consequences.
Cook does not believe side loading apps is good for consumers.
The App Store history shows Apple continues to reduce the cost of doing business there.
In any given week, 100,000 apps are presented to the App Store.
In any given week, 40,000 are rejected.
You can imagine if curation went away, what would occur to the App Store in a very short amount of time.
Now read the full interview while it is available.
Much more from Tim Cook: