Apple's Tim Cook: 'No platform to violent conspiracy theorists'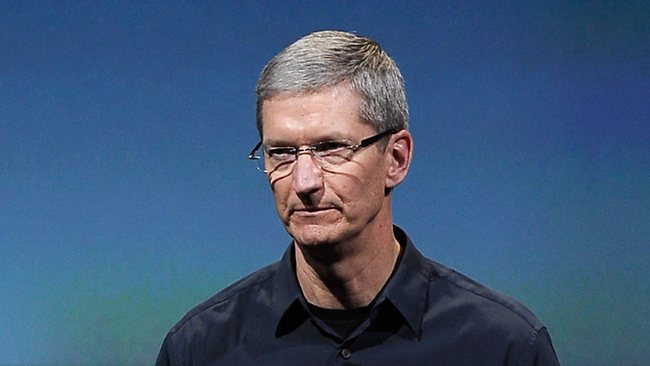 Apple CEO Tim Cook has become the first recipient of ADL's Courage Against Hate award for his work as a champion of unity, diversity, and social progress.
Tim Cook closes Apple to white suprmacists
The award was presented to Cook at ADL's annual Never Is Now Summit on anti-Semitism and Hate on December 3 in New York City, where he made the keynote address.
The Verge reports his acceptance speech in which he articulated Apple's refusal to enable purveyors of lies, distortion and hate speech.
https://livestream.com/ADL/NeverIsNow
"At Apple, we believe technology needs to have a clear point of view.
"This is no time to get tied up in knots.
"We only have one message for those who seek to push hate, division, or violence: You have no place on our platforms. You have no home here. From the earliest days of iTunes to Apple Music today we have always prohibited music with a history of white supremacy. Why? Because it's the right thing to do. And as we showed this year, we won't give a platform to violent conspiracy theorists. Why? Because it's the right things to do."
.@Tim_Cook embodies ADL's mission of fighting hate, and securing justice and fair treatment to all. His words inspire us to keep up the good fight. #NeverIsNow pic.twitter.com/DisY4Tmffy

— ADL (@ADL_National) December 3, 2018
ADL established the Courage Against Hate award to recognize courageous and visionary leaders from the private sector who are dedicated to fighting hate for good, people who boldly use their personal and professional brands to that end and inspire others to actively work to make the world a better place.
'We must all stand against it'
"During a time where technology is being used to spread hate, Tim has been a trailblazer in combating it on Apple's platforms," said ADL CEO and National Director Jonathan Greenblatt.
"He is a staunch advocate for the LGBTQ community and immigrants' rights while denouncing racist vitriol like the events in Charlottesville and we are proud and excited to present Tim with this award."
After the white supremacist rally in Charlottesville, Virginia, in August 2017, Cook wrote in a letter to all Apple employees: "We've seen the terror of white supremacy and racist violence before.
It's a moral issue — an affront to America. We must all stand against it." Cook not only personally takes an active stance against hate, but he has encouraged his co-workers to do so.
Cook has urged Apple employees to donate to charitable organizations in their community and he initiated a company program to match employee donations. Apple has also given millions of dollars for disaster relief efforts worldwide and the company is the largest corporate donor to (RED) in its fight against AIDS around the world.
Receiving the award, Cook said, according to The Verge. "Technology should be about human potential. It should be about optimism. We believe the future should belong to those who view technology as a way to build a more inclusive and hopeful world."
And I for one agree.
Dear reader, this is just to let you know that as an Amazon Associate I earn from qualifying purchases.