How and why to use Favorites in the iOS Files app
Introduced at WWDC 2017, Files is a big boost to productivity on iOS as it lets you access all your files and folders easily from your device.
One of the most useful, obvious and least well-documented tools in Apple's brilliant Files app is Favorites. Unfortunately, lots of us don't use it because it isn't really clear how to add items to the section. That's why you need this guide:
How to add Favorites in the iOS Files app
After spending quality time accidentally deleting files and folders while trying to add them to Favorites, I found out how this is done:
Open Files
Find a folder you want to add to your Favorites list (This can come from Files, Box, Dropbox or any of the other online services you have enabled for use with Files.)
Touch and holdthe folder
A small black interactive menu appears.
Tap the arrow in this menu until you find Favorite
Tap Favorite.
That's it – next time you open Files you'll find those folders in your Favorites section.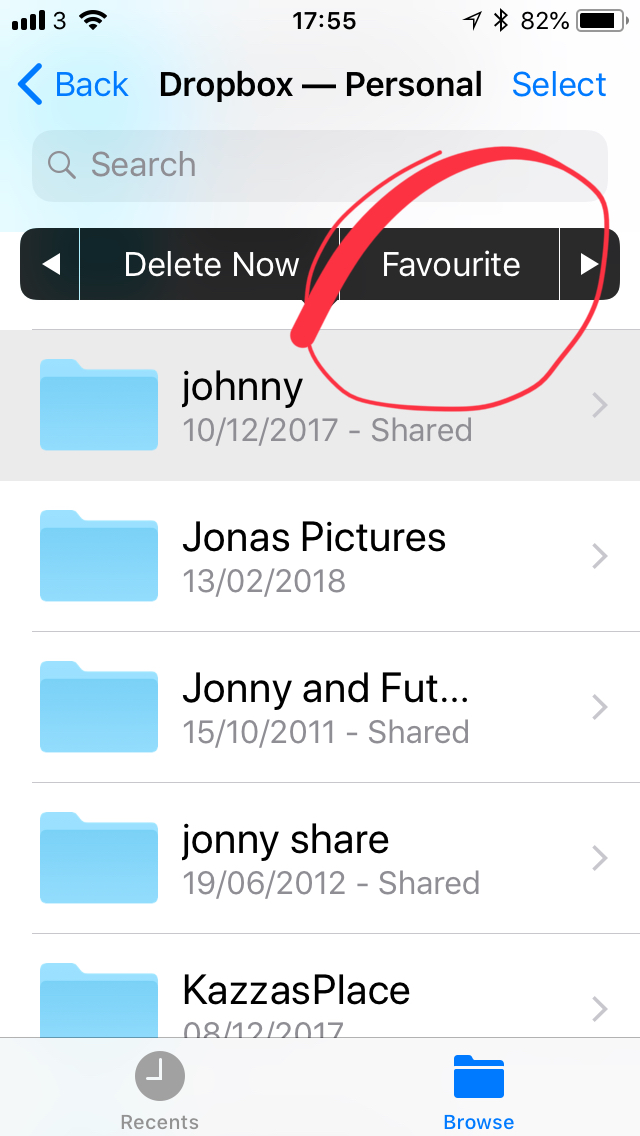 How can I use Favorites?
I use Favorites for fast and easy access to my work folders.
I have folders for most of my projects, so designating current projects as Favorites helps me get to what I need swiftly – open Files, tap the folder and I'm in.
Another good use of these is to create a folder called Current into which I save documents (emails, messages, websites, and so forth) that I need to act on. That way I always have a quick way to get to that information and further that task when I get the chance to do so. I keep this at the top of my Favorites list.
How can Apple improve this feature?
It is a little annoying that Apple hasn't yet enabled Files access on Macs, even something as simple as mirroring my Files Favorites choices within iCloud Drive on a Mac makes sense.
One more thing
It's also essential to learn how to remove a folder from Favorites. To do so, get to the folder you have already added in its original location on your iOS device (in Dropbox, for example), tap and hold the item, and then choose Unfavoritefrom the contextual menu that appears.
Tags are also really useful in Apple's Files app – and these proliferate across all your systems. Are you using them? If not, please take a look at this simple guide.
Dear reader, this is just to let you know that as an Amazon Associate I earn from qualifying purchases.