11 big Apple insights Tim Cook shared this week
Apple CEO Tim Cook spoke with CNBC following an early 2019 profit warning from the company. He took the moment to tease new products and services expansion and promise big news in digital health.
These are the most significant insights into Apple's business that Cook shared. You can read the transcript here.
The iPhone XR has been the most popular model sold every day since launch, it is not a "failure" and revenue for wearables is already more than 50% more than iPod was at its peak.
On Wall Street critics
Apple watchers know that Apple has been declared dead pretty much every week since the company's inception. The company endures constant criticism, and the truth is that Wall Street (for all the profits it has taken) still don't fully appreciate the nature of the company's business.
"I think the market is quite emotional in the short term," Cook said. "We sort of look through all of that. We think about the long term. And so when I look at the long-term health of the company, it has never been better."
On future products
Apple's leader never falls short on promises for future products, reassuring us that "The product pipeline has never been better. The ecosystem has never been stronger. The services are on a tear."
Good claims, however Apple still faces the challenge of selling those new products, expected to include (this year) new Macs, a Mac Pro, Apple's video services, new iPad and iPhone configurations, with an outside chance we'll see VR glasses and new health-related products and services come from the company.
Innovation + ecosystem+ customer loyalty = Apple
"My honest opinion is that there is a culture of innovation in Apple and that culture of innovation combined with these incredible, loyal customers, happy customers, this ecosystem, this virtuous ecosystem, is something that is probably underappreciated," said Cook
Services are "underappreciated"
Apple's growing services arm is on track to generate over an impressive $10.8 billion in its last quarter and remains on track to grow higher in future. Referring to this, Cook said, "services are on a tear" and promised to reveal more data insights into the company's services business moving forward. Apple attracted over 100 million active devices in the last 12-months. Services have climbed from $7b in 2010 to $41bin 2018. Apple now has an installed base of over 1.3 billion active users.
Apple as a service
Cook also referred to the iPhone Upgrade Scheme. Pointing out how the arrangement helps consumers get nw devices at prics they are more comfortable with, he also hinted that the company will put more energy behind the scheme in future, and developing a scheme based on a monthly charge.
The China thing
The current U.S. president's decision to engage in a trade war with China has put pressure on China's economy at the precise time big U.S. firms such as Apple hoped to achieve growth.
The fact the trade attack came as China's economic growth was slowing created a double whammy.
The impact on Apple's business has seen smaller numbers of customers shopping at its retail and channel partner stores with fewer products sold. We know this is not confined to Apple alone.0
[amazon_link asins='0812923839′ template='ProductCarousel' store='9to5ma-20′ marketplace='US' link_id='6bece155-140c-11e9-bf3f-25ee7723c994′]
Cook remains optimistic that the macroeconomic outlook may improve, and doesn't believe his company has been hurt by any mass movement against its products as a side effect of the trade conflict.
"China is not monolithic, just like America is not monolithic," he said. "You have people with different views and different ideas."
It's not just China
While most media seem to be ignoring this, Cook also confirmed weakness across some of Apple's developed markets.
Tim Cook is being heard
Cook confirmed that he has engaged in multiple discussions on the importance of trade to the U.S. economy and "feels like he is being listened to. He says he's optimistic things will improve.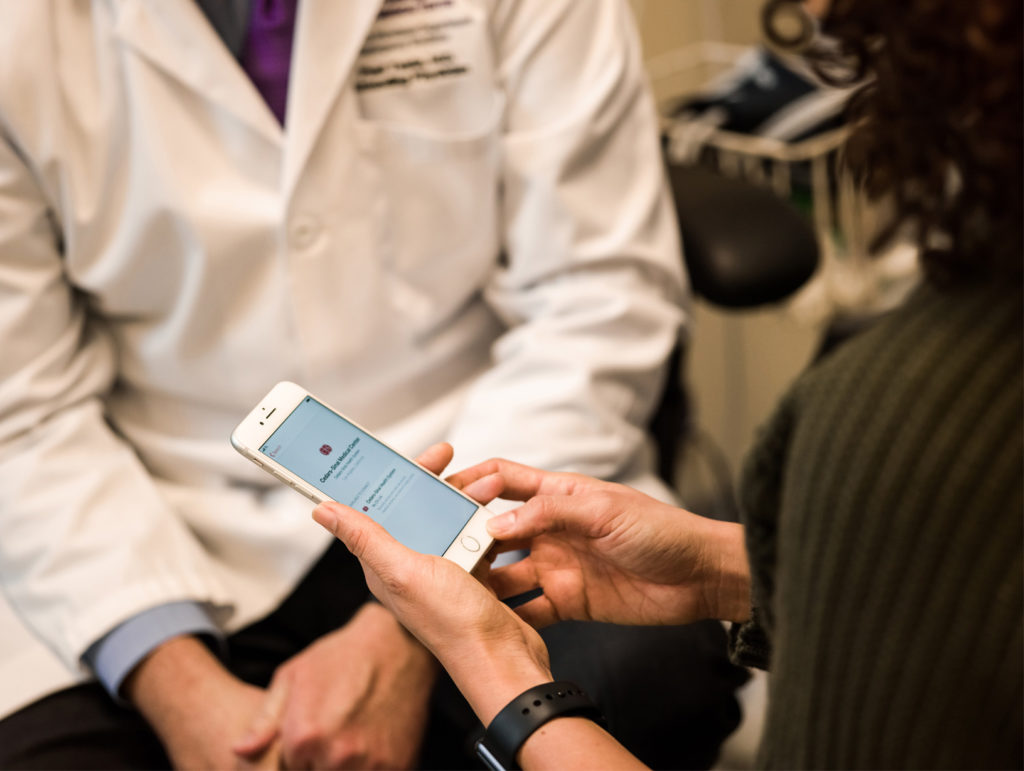 Apple has big plans for health
I've been banging the drum on this for years, but Tim Cook yesterday confirmed the company continues to focus on health. "I believe, if you zoom out into the future, and you look back, and you ask the question, "What was Apple's greatest contribution to mankind?" it will be about health," Cook said, promising new services around heath care, with an accent on empowering individuals to take better care of themselves.
Apple ships when its ready
"If you ever start worrying about cannibalizing yourself, you can talk yourself into not doing things."
One more thing
I can still recall Cook's early public appearances subsequent to becoming Apple's CEO. He was nervous and it showed. He has grown rapidly in the job, and in this interview he demonstrated an impressive ability to effectively share complex insights to tough questions while remaining cool.
On Siri, he told Jim Cramer: "Well, we're putting a ton of investment in Siri. And so if you look at Siri today, Jim, we have about a bit over 500 million devices that are using Siri out there, Siri enabled. And Siri's used over 10 billion times a month. And it's in 21 different languages and 30-something countries."
Dear reader, this is just to let you know that as an Amazon Associate I earn from qualifying purchases.