The essential iPhone/iPad iOS 12 upgrade guide
Apple will ship iOS 12 and updates for watchOS, tvOS and HomePod today, September 17. Here's everything you need to know for a hassle-free upgrade.
What will you get?
iOS 12 brings a bunch of new features, but for most of us (particularly those using older devices) Apple's big promise is improved performance on all supported systems, back to and including iPhone 5S.
I think most of us will also like the new Photos, Siri Shortcuts, AR and privacy enhancements. Look to the end of this article for a useful collection of new feature guides and do take a look at my first look review of the iOS 12 beta when it first appeared earlier this year.
When will Apple ship iOS 12?
Apple usually makes important software updates available in the morning (San Francisco/Pacific time). I think it likely we'll see iOS 12 made available around 10am on the West Coast – so around 6pm in the UK. You'll know when it is available as it will show up in Settings>General>Software Update.
If you are an existing beta tester it is possible you already have access to the Golden Master (final shipping) version of the OS on your test device.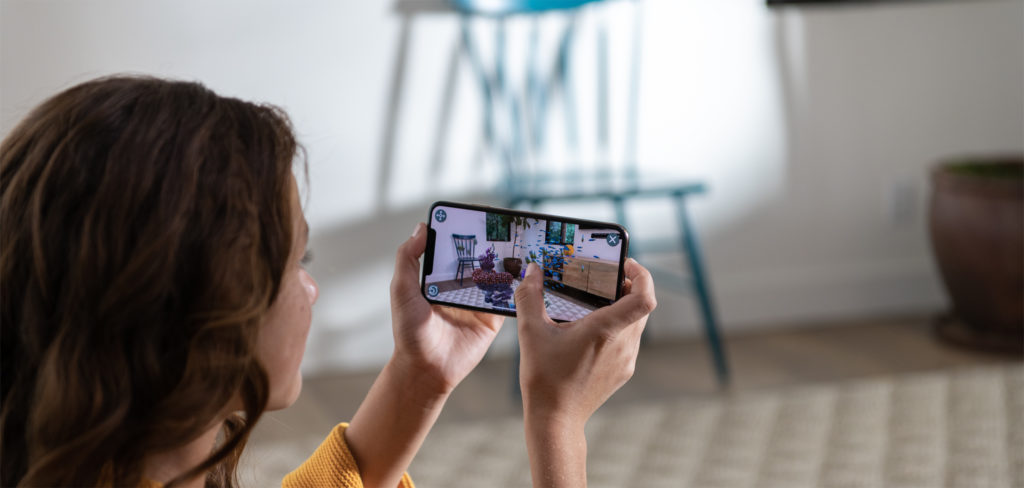 What devices work with iOS 12?
The following iPhones work with the new iOS: iPhone Xs, iPhone Xs Max, iPhone Xr, iPhone X, iPhone 8, iPhone 8 Plus, iPhone 7, iPhone 7 Plus, iPhone 6s, iPhone 6s Plus, iPhone 6, iPhone 6 Plus, iPhone SE, iPhone 5s
The following iPads work with the new iOS: 12.9‑inch iPad Pro (first and second edition), 10.5‑inch iPad Pro, 9.7‑inch iPad Pro, iPad Air 2, iPad Air, iPad 5thand 6thgeneration, iPad mini 4, iPad mini 3, iPad mini 2.
When should I download the update?
If you want to be among the first in the world (outside of a few million beta testers) to use iOS 12 you'll want to install it straight away, but here are four good reasons to wait a little longer:
When everyone in the world is downloading the software you may find it takes a lot longer for you to get it.
Apple's beta testing has been even more extensive this year, but history shows us that some smaller flaws do still sometimes sneak through testing. In most cases you know if there is a flaw within 24-hours, and Apple usually ships a .1 release to address any such problems very quickly. With this in mind if your iPhone or iPad is essential to what you need to do it may be wise to defer installation until iOS 12.1 ships.
You may find your device seems a little slow for a few hours once you do upgrade. That's quite normal. It is because your device will quietly reindex itself while it tells the new OS where all your digital "stuff" is. With this in mind it can be a good idea to update your device overnight, so most/all of the reindexing is finished when you wake.
What should I do before I upgrade?
Step #1:Backup
The most essential pre-upgrade step you can take is to backup your iPhone first.
Use iCloud: You can backup to iCloud using Settings>Apple ID>iCloud>iCloud Backup and tap Backup now.
Use a computer:Connect your device to your computer and open ITunes. You should see an icon depicting your device in the top left, just beside the media browser. Tap that icon and then tap Backup Now. If you want to keep your Health data, you will need to select Encrypt iPhone backup and create a passcode (which you must memorise).
Step #2: Cleanup
It is also logical to go through the apps and data stored on your system, deleting apps and media you don't use before you upgrade.
Step #3: Memorise
Even if you use Keychain or a third-party password manager, it is good practise to note all your most important passwords just in case you need them, particularly Apple ID, VPN, Wi-Fi and essential website passwords.
Step #4: Upgrade iTunes
Be sure to check for and install any available iTunes updates as these will be tweaked to handle the new iOS.
Step #5: Download and install
Once you've backed up what you need, just tap Settings>General>Software Update to begin the upgrade process.
What if something goes wrong?
If something goes wrong, your system seems sluggish or the update fails to complete, don't panic, just force restart the system. There are two ways to achieve this:
On iPhones up to an including 8 you should press and hold the Sleep/Wake and Home button for 10 seconds.
On iPhone X and iPad Pros you should press and release the Volume Up button, then. Press and quickly release the Volume Down button and then immediately press and hold the Side button until the device restarts and an Apple logo appears.
If you have major problems, try visiting Apple Support.
What next?
Once you upgrade be sure to visit the App Store and upgrade any updated apps.
[amazon_link asins='B01CIEBS74′ template='ProductCarousel' store='9to5ma-20′ marketplace='US' link_id='104bd41a-ba68-11e8-a6e8-fd808d084b0d']
Get to know the new features
Watch closely and you should see a large collection of iOS 12 hints appear inside of Apple's Tips app. Meanwhile, here are some of the guides I've written to help you get to grips with some of the new features within iOS 12:
How do I upgrade watchOS?
Once you have installed iOS 12 on your iPhone you will be able to install watchOS 5 on your Apple Watch. It's a good idea to wait until you don't have to go anywhere for a while to run the upgrade as you'll want to connect your watch to its charger and keep your iPhone near during the process. To upgrade open the Watch app and look for Software Update in General. Tap to download and install that update.
How do I upgrade Apple TV?
You don't need iPhone to upgrade Apple TV. Just open Apple TV Settings>Software Updates and tap Update Software to get this process going.
Dear reader, this is just to let you know that as an Amazon Associate I earn from qualifying purchases.