6 of the best Qi wireless chargers for iPhone
Now it has killed off AirPower, I thought this list of wireless charging systems for iPhones might come in useful.
It's cool that you can just drop your iPhone on a mat to charge it, but there are so many different solutions to choose from. Here are some of the better nes.
What to look for
I'm really not looking at price. I've heard enough stories concerning conventional smartphone chargers going up in flames that I'd rather pay more in order to be cautious.
With this in mind I see build and design quality, reliability, and safety as the defining characteristics for the solutions in this list. I've also skipped solutions that aren't capable of delivering at least 7.5-watts of power, as I think others waste too much energy.
NB: As I priced these solutions out I couldn't help but notice quite a few of these have been discounted. Might this mean AirPower is coming sooner than expected?

Mophie Wireless Charging Base
Apple sells this charger across its retail stores. It will deliver 7.5W of power to an iPhone placed on the round base, and has a non-slip coating to protect your phone from scratches and help prevent it falling off of your desk.

Belkin Boost Up Wireless Charging Pad
You'll also find this one in Apple retail stores. Like all the solutions in this collection, it delivers 7.5W of power to your iPhone, and integrates technologies to prevent overheating. There's even a little LED light that lets you know when a device is being charged.

Spigen Essential F306W Fast Wireless Charger
Encased in a nice metal frame, the puck is heavy enough that it won't shift around your desk or bedside table. There's a small charging light, and pushes out 7.5W of power (and supports up to 15W if your smartphone can handle that, which iPhones don't).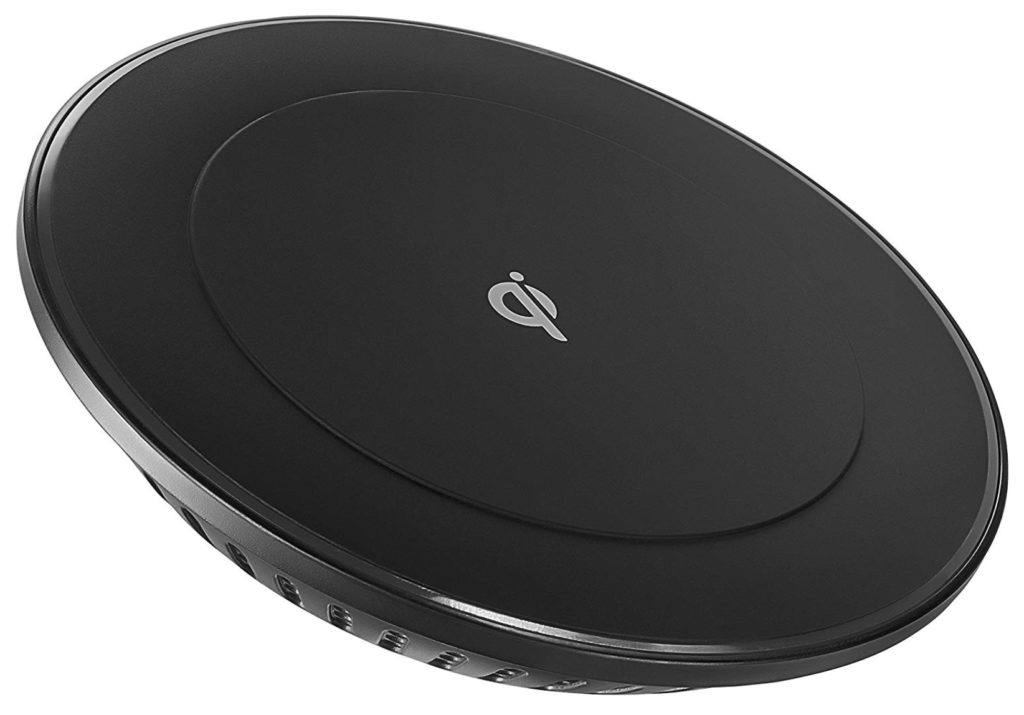 Insignia Wireless Charging Pad
This isn't the most beautiful solution, but I like that it has an LED light around the entire circumference of the puck that illuminates when charging is taking place. It's also capable of delivering fast charging, and pushes out up to 15W of power.

IKEA Triple Pad Wireless Charger
While you wait for Apple's AirPoweryou might want to pick up one of these systems from IKEA. It's not as smart as AirPower is going to be as it won't automatically figure out which device is which, and devices must be placed in the appropriate spot to reach the chargers – but you can charge up to three devices at once.

Samsung Qi Certified Fast Charge
Usual price $49.99, currently $32.44
Apple loyalists may resist this choice, but Samsung's charger hits all the buttons: It looks OK, pushes out plenty of power and boasts a multi-coloured LED around the puck to let you know when charging is taking place.
Dear reader, this is just to let you know that as an Amazon Associate I earn from qualifying purchases.