10 iPhone X accessories you may need
The iPhone X has already defined the future of the smartphone and if you're one of the millions who invested in tomorrow's world you may want one or more of these brilliant iPhone accessories. (And yes, most of these are also compatible with iPhone 8).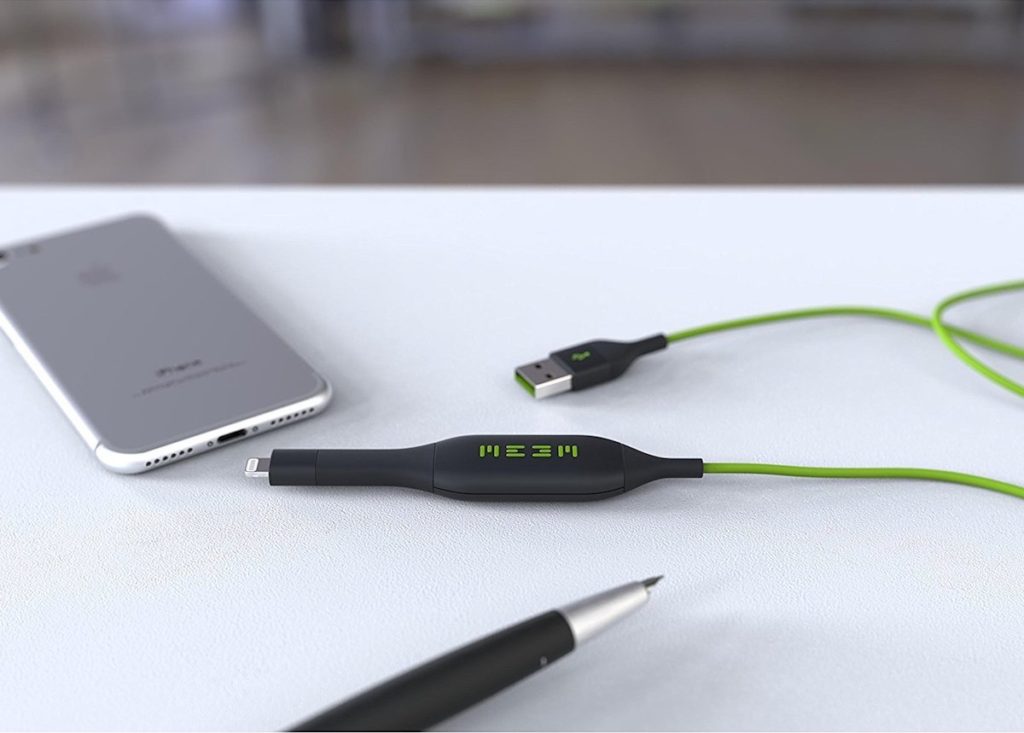 The very best cable is a MEEM
MEEM is a premium backup cable that does two things: it recharges your device and automatically stores photos, videos, contacts and more to the cable itself every time you charge.
To charge you connect it between your smartphone and your power adaptor in the usual way, but while charging takes place it also backs up your iPhone to its built-in 32GB, 64GB or 128GB drive. I think it provides what could be a life-saving extra layer of backup security. Available from $69.
RAVPower Fast Wireless Charger + QC3.0 Adapter
One of the big advantages of iPhone X is that you can charge it up wirelessly. One of the advantages of this wireless charger is its 7.5-watt output to your device, which means it charges faster. This product is compatible with all Qi-enabled smartphones and its little LED lights turn solid green when your iPhone X is fully charged. The QC3.0 Adapter lends its own talents, too, enabling even faster charging on some smartphones. This gadget will set you back $49.99. (Also interesting, the mophie Powerstation wireless battery charger, which will charge up your device wirelessly on the move)
Zagg Invisible Shield
iPhone X costs a lot, is incredibly powerful and is capable of recognizing you in a glance, but all that tech sure is delicate, so you need to protect your screen from drops, falls, scuffs, scratches and other damage. That's where these guaranteed screen protectors come in, providing better impact and shatter protection. This product could help prevent a hugely expensive visit to the screen repair shop. Not only this, but even with its protection your iPhone X will be just as responsive as it was before. $29.99.
Nomad charging wallet
In my experience you usually know when you might need a more powerful battery pack, but for regular use (for example when you need to top up for urgent calls, or to get a little more usable time while travelling), I like this small, lightweight accessory that just becomes something you get used to carrying with you.
It's a nice little leather wallet with a built-in 2,400mAh battery and a small Lightning connector. Available in brown, the wallet also has space for four cards, some bills and a little change. $99.
Wireless charging for your car
Driving? Then you'll need one of these Youstoo fast wireless charging mounts.
It uses a suction system OR an air vent alternative to attach to your dash, and hooks up to power using your car's lighter attachment.
The system supports fast charging in compatible devices, and all you'll need to do is drop your iPhone onto the system to charge it and use it while you drive.
Oh, and there's a 360° rotating ball joint so you can place your device exactly where you want it to be. $32.
Otterbox Symmetry case
There's a reason people keep on going back to Otterbox cases. It's because they are durable, reliable and market-tested.
The Symmetry series is available in a range of colors, but I think most iPhone X users will be particularly interested in the see-through clear cases as these don't get in the way of the smartphone's slick design.
The case doesn't add a whole lot of bulk to your iPhone, but is built to absorb shocks, protect from scratches and help protect your device when it is dropped, and John Martellaro at MacObserver thinks his is a "joy". $24.
SandMarc Photography Edition iPhone X
This company makes camera accessories for digital products, like DJI drones, GoPro cameras… and iPhones. These well-designed, professional-quality lenses snap elegantly onto your iPhone X to provide you with a much wider field of view, fisheye, macro and telephoto extensions to your iPhone's already excellent photographic capabilities. Each lens is crafted using high-quality, multi-coated optics. Available later this month the complete kit costs $189, while individual lenses are available for around $59.
TYLT Pro Powerbag travel backpack
This is a high-quality backpack which secretes plenty of water resistant and zippable pockets for your electronics devices, paper documents and other bits and pieces, and also hides a powerful 20,100 mAh rechargeable battery equipped with a cunning system of connectors so you can charge your devices while you travel round town. The backpack also boasts comfortable, padded straps and built-in anti-RFID fraud protection. $149.99.
An exercise machine?
From the sublime to the ridiculous? Maybe, and at the cost of several years of gym membership this may well be an accessory too far for most iPhone X users, but you can get iOS-compatible keep fit kit these days. This is the Bowflex Max Trainer M5, which will give your body a good workout and works in conjunction with an iOS or Android app to help you stay tuned into just how much pain (and how many lost calories) you're putting yourself through. $2,599.
Another Apple product
AirPods? Apple Watch? Even Apple Music – all of these products fit snugly into your iPhone X life. What more can I say? You can even get all the hints and tips you need to get the best out of them here.
Have you come across other great products for iPhone X? Please let us all know.
Dear reader, this is just to let you know that as an Amazon Associate I earn from qualifying purchases.