The all-new Apple TV box sneaks into the light
What's this? A new Apple TV at last equipped with 4K 120Hz video output for 2021? Following months of speculation, that's what seems to be happening. Read on.
The all-new Apple TV device sneaks into the light
Don't cha just love beta code? Recently it has provided early warning of lots of things, from new iMacs to new iPads and more. Now a new Apple TV has joined the list.
9to5Mac claims to have found references to 120Hz support in the latest tvOS beta, lurking inside Apple's TV interface code. That suggests Apple is plotting to bring us a 4K-supporting Apple TV (at last).
It also seems to show the new device will support HDMI 2.1, which supports 4K at 120Hz.
Which makes the picture much better and means you can anticipate better games experiences on the TV, particularly in action games.
Given the content push Apple is engaged in, most recently with Apple Arcade games, it makes sense for the company to work to make that content better.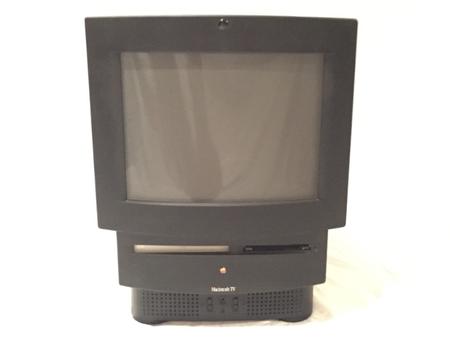 This was the Macintosh TV
In other recent speculation
In other recent speculation we've heard tell of an improved Apple TV remote and now also anticipate any new TV device will be blessed with a faster Apple processor.
The TV remote, incidentally, may end up being a new control device to be provided to cable companies offering an Apple TV to subscribers. This in itself suggests more cable/Apple TV alliances are set to be revealed which relates well with what Apple has already been doing.
A processor upgrade is also critical as the company will inevitably seek ways to leverage all its content and computing pools to identity new synergies and build new markets.
Only this week,  Apple CEO Tim Cook once again referred to the company's approach, telling Kara Swisher:
"Apple loves to integrate hardware, software and services and find the intersection points of those because we think that's where the magic occurs."
Cook also sees Apple TV+ as a major investment in content provision, just as he remains highly optimistic around AR (on which, hmmm).
It is certain Apple will want to differentiate its own TV streaming product from others, possibly with a low-cost stick aimed at older TV sets and a high-end 120Hz 4K version capable of streaming movies in the highest available quality and with the kind of power you need for really good gaming and AR experiences.
Please follow me on Twitter, or join me in the AppleHolic's bar & grill and Apple Discussions groups on MeWe.
Dear reader, this is just to let you know that as an Amazon Associate I earn from qualifying purchases.