What to do if you find an AirTag or get a 'With You' alert
Apple's AirTags will get popular fast. At first, you'll find them attached to keys but as Apple's Find My tech appears in more third-party products you'll find them, or things compatible with them, more often. Here's what to do if you find an AirTag or if you receive an alert to let you know you're near an AirTag.
What AirTag does
AirTags work with Apple's FindMy system and billions of iOS devices to help you find things. It does so using a low-powered Bluetooth radio which alerts nearby iOS devices that the system is present. This process is highly secure, and means only the person to whom the AirTag is registered can find the device.
AirTags will automatically begin making a chirping sound if it is out of range of its owner for three days. Daring Fireball's Jon Gruber has confirmed the three-day delay is a server-side setting, which means Apple can increase or decrease that time if real-world use shows the duration is too long or too short.
The idea is that if you lost your AirTag-protected keys in a field they'll start yelling for help.
"We're excited to bring this incredible new capability to iPhone users with the introduction of AirTag, leveraging the vast Find My network, to help them keep track of and find the important items in their lives," said Kaiann Drance, Apple's vice president of Worldwide iPhone Product Marketing when Apple launched the product.

"With its design, unparalleled finding experience, and built-in privacy and security features, AirTag will provide customers with another way to leverage the power of the Apple ecosystem and enhance the versatility of iPhone."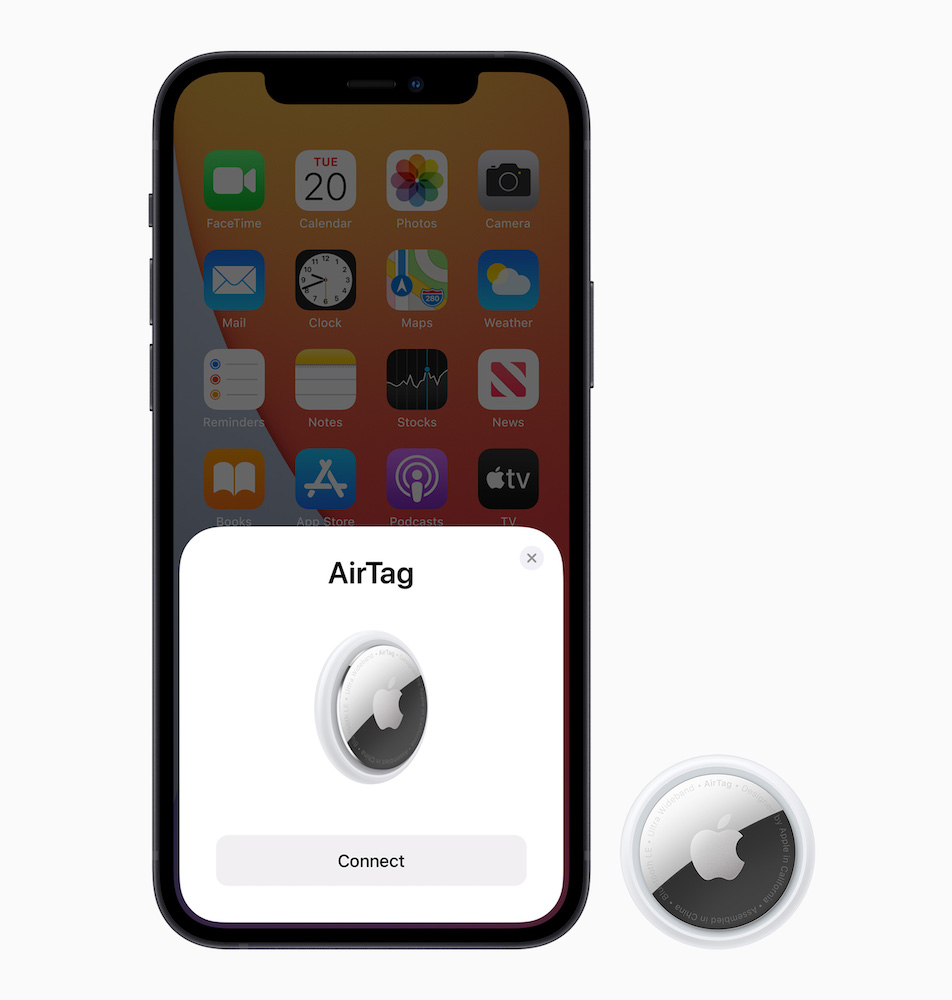 What to do if you find an AirTag
Apple's iPhones or any NFC-capable smartphone, including Android devices, should be compatible with an AirTag.
If you find an AirTag or a lost item with an AirTag attached, follow these steps:
Tap and hold the top of your smartphone to the white side of the AirTag.
Tap the notification that you see.
A website will open that provides you with information about the AirTag you have found, including the serial number.
If the owner has marked the item as lost you should see a Lost Mode message telling you how to contact the owner.
Contact the owner and let them know you've found the AirTag and, hopefully, the item it was attached to.
What to do if you see an 'AirTag Found Moving With You' alert
Apple has thought about how to put barriers in the way to prevent others using AirTags to track people when they don't have the right to.
That's why you should watch out for an 'AirTag Found Moving With You'  message, because that's the warning system Apple has made.
If you see this message on your iOS or iPadOS device it means you are carrying an AirTag that has been registered to someone who is not with you has been identified as travelling with you. The 'tag may be in the boot of your car, at the bottom of your bag, or elsewhere.
If you receive this message, follow these steps:
Tap the message and then tap Continue
If you can't find the AirTag, tap play sound.
If the AirTag is attached to an item you have on loan from someone, just tap Pause Safety Alerts to turn off the notification.
You can also use your device to learn about the AirTag.
You can disable the AirTag using the Disable AirTag button and a series of guided onscreen steps.
Any AirTag that has been moved from the vicinity of someone who registered it will emit an alert sound intermittently to help you find it.
Moving With You Message refreshes daily
There is one more thing. Apple's website tells us that in the event you get an 'AirTag Found Moving With You' message and you can't play a sound, this indicates that the device is no longer with you, or that its identifier (which Apple uses to ensure it's the same 'Tag)  may have changed overnight.
"If you believe the AirTag is still with you, look through your belongings to try and find it, or wait and see if another alert appears as you move from location to location during the day. If the AirTag is within range of the person who registered it, you also won't be able to play a sound," the company says.
The Find My network accessory program opens up the vast and global Find My network to third-party device manufacturers to build products utilizing the service, so their customers can use the Find My app to locate and keep track of the important items in their lives.
Third-party products must adhere to all the privacy protections of the Find My network that Apple customers rely on.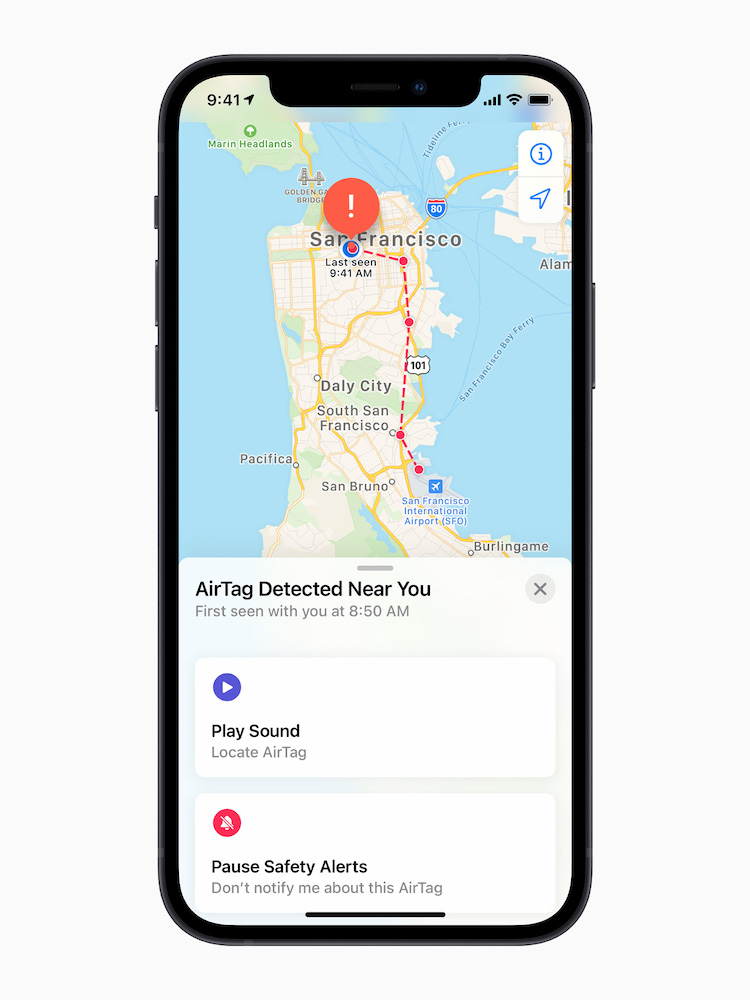 What Apple said
"For more than a decade, our customers have relied on Find My to locate their missing or stolen Apple devices, all while protecting their privacy," said Bob Borchers, Apple's vice president of Worldwide Product Marketing.

"Now we're bringing the powerful finding capabilities of Find My, one of our most popular services, to more people with the Find My network accessory program. We're thrilled to see how Belkin, Chipolo, and VanMoof are utilizing this technology, and can't wait to see what other partners create."
Up next
Apple has also released a draft specification for chipset manufacturers that will be released later this spring. With this, third-party device makers will be able to take advantage of Ultra Wideband technology in U1-equipped Apple devices, creating a more precise, directionally aware experience when nearby.
Please follow me on Twitter, or join me in the AppleHolic's bar & grill and Apple Discussions groups on MeWe.
Dear reader, this is just to let you know that as an Amazon Associate I earn from qualifying purchases.