Here are the first gadgets to support Apple's Find My system
While we see no AirTags yet (or maybe ever), Apple has switched-on third-party access to its Find My network as reprised below.
Here are the first third-party products to be announced that work with Find MY.
VanMoof S3 and X3 e-bikes
One of the first emobility brands to sign up, VanMoof has announced that its $1,998 S3 and X3 e-bikes will work with Apple's Find My app, so riders can find and track their rides.
Riders are able to add their latest VanMoof bikes to the new Items tab in the Find My app, allowing them to find and track the bike in a private and secure way using the vast and global Find My network, made up of hundreds of millions of Apple devices. After setup, users can view and locate their VanMoof S3 and X3 alongside other supported devices in the new Items tab.
In addition to VanMoof's own industry-leading security measures, if the bike ever goes missing, users can now use the Find My app to take action to recover it. If it's nearby, users can play a sound to easily locate it – or if it's further away, just put the bike in Lost Mode and let the Find My network track it down.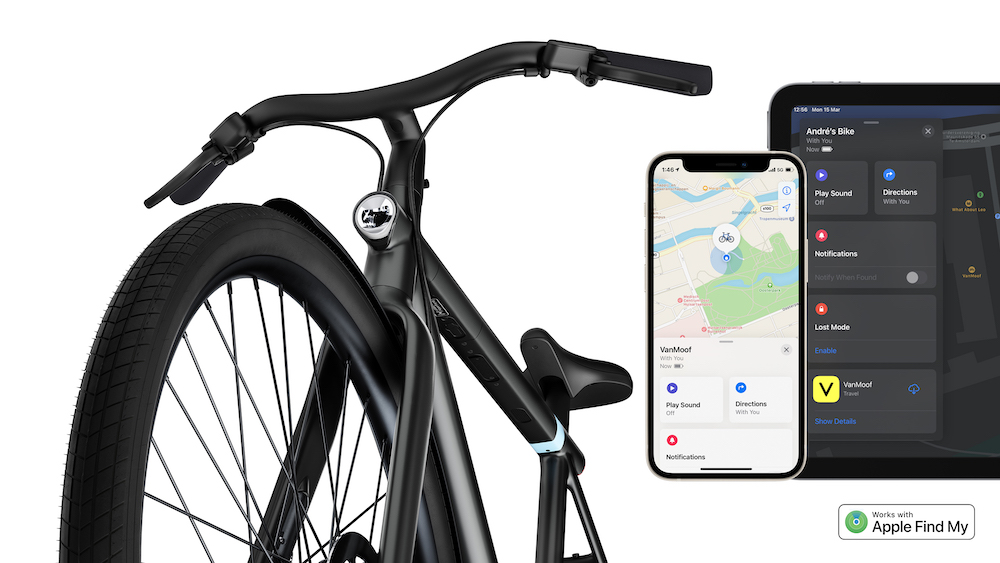 "We're always striving to provide the very best end-to-end experience for our riders and we're so proud to introduce our Find My-enabled bikes as one of the first brands to join the Find My network accessory program, an achievement made possible by our talented in-house developers. It was an exciting opportunity that opens up new possibilities and ease of use for our riders worldwide," said Job Stehmann, Chief Product Design & Technology Officer at VanMoof.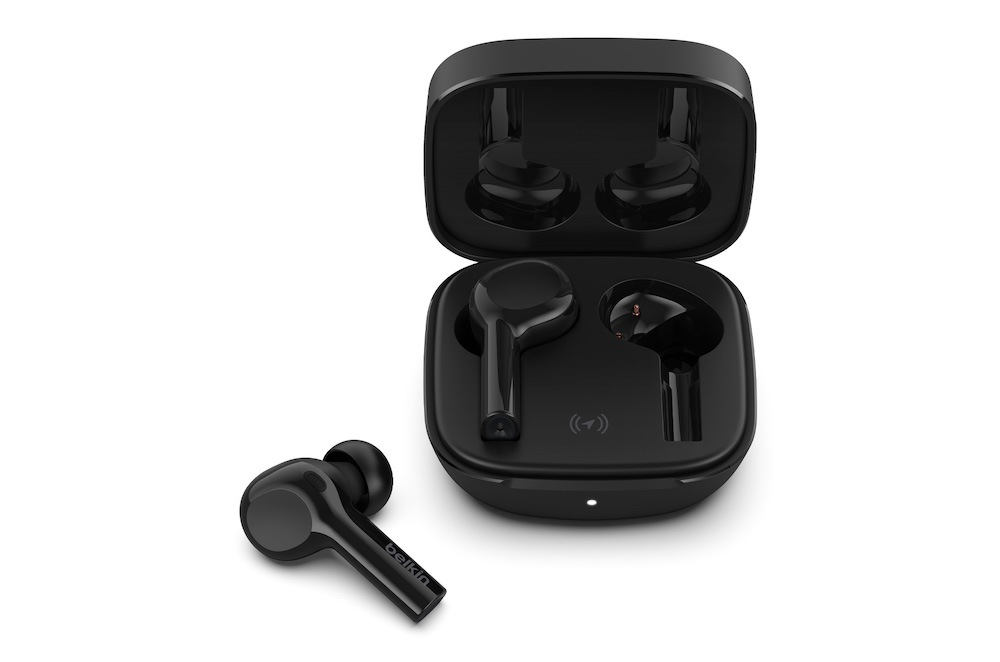 Belkin Soundform Freedom True Wireless Earbuds
Belkin announced its Soundform Freedom True Wireless Earbuds at CES 2021. The buds promise all day battery life, offer dual mics and an intelligent noise cancellation system that makes for better bass during music playback.
Like the AirPods, they charge from the box, but unlike AirPods won't be available until June. These things will set you back $99.99 once available.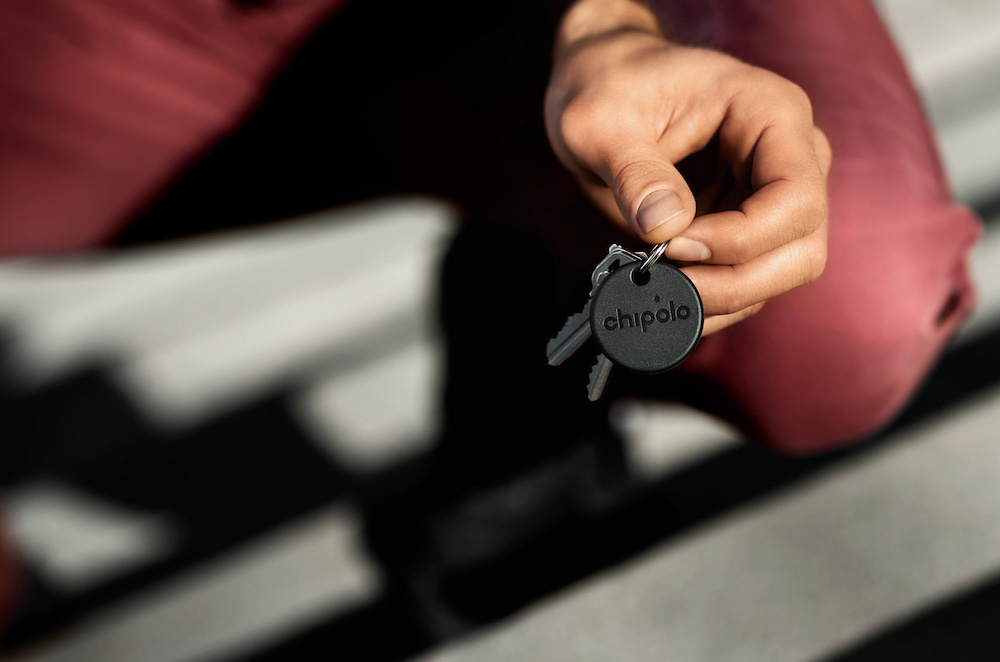 Chipolo ONE Spot Item Finder
Yes, Apple may or may not introduce AirTags, but there's at least one manufacturer prepared to grasp the opportunity. The new Chipolo ONE Spot
Trackers work on the FindMy network. These are like little plastic keyrings you attack to your keys (duh), backpacks, bags, secrete inside your expensive jacket and so on. Once again, these will be available in June when price will also be announced.
One more thing: Beats
Apple has popped its own W1 and H1 chips inside Beats headphone brands including Flex, Solo3,, Solo Pro, Studio3, Powerbeats and Powerbeats Pro. Now, Apple has made no claim concerning this and it may be that it doesn't enable this, but given it owns the Beats company and some of these models were spotted as working with FindMy during beta testing. What's the betting this is a feature that gets switched on at WWDC in June?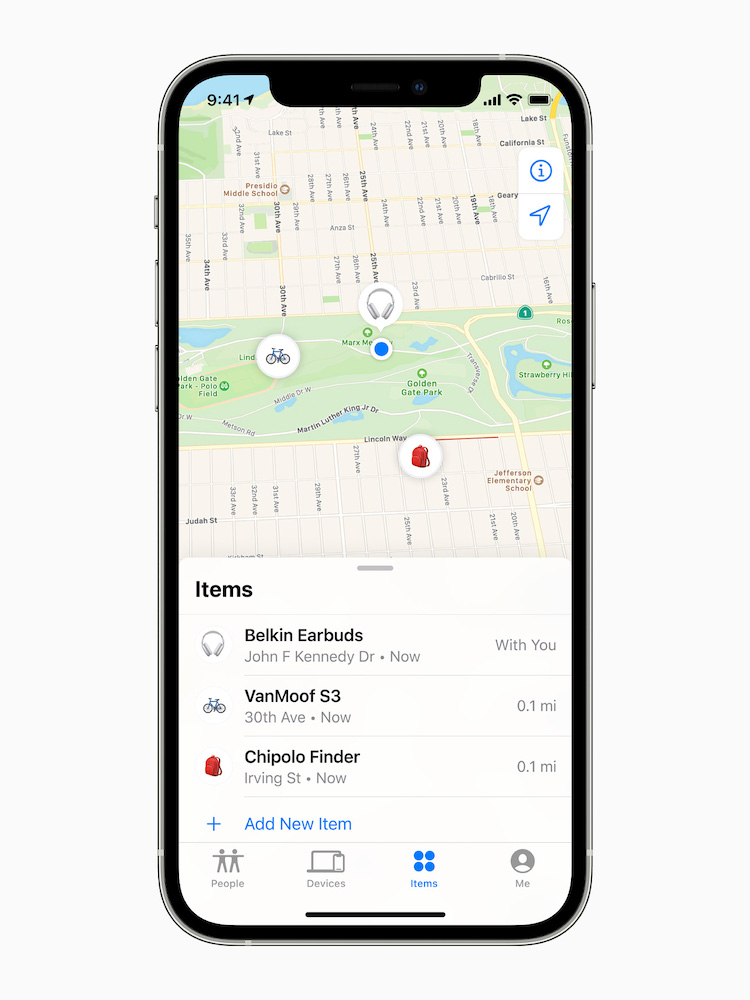 Apple enables FindMy
Apple's updated Find My app lets third-party products use the private and secure finding capabilities of Apple's Find My network, which comprises hundreds of millions of Apple devices.
The Find My network accessory program opens up the vast and global Find My network to third-party device manufacturers to build products utilizing the service, so their customers can use the Find My app to locate and keep track of the important items in their lives.
Third-party products must adhere to all the privacy protections of the Find My network that Apple customers rely on.
What Apple said
"For more than a decade, our customers have relied on Find My to locate their missing or stolen Apple devices, all while protecting their privacy," said Bob Borchers, Apple's vice president of Worldwide Product Marketing.

"Now we're bringing the powerful finding capabilities of Find My, one of our most popular services, to more people with the Find My network accessory program. We're thrilled to see how Belkin, Chipolo, and VanMoof are utilizing this technology, and can't wait to see what other partners create."
Up next
Apple also released a draft specification for chipset manufacturers that will be released later this spring. With this, third-party device makers will be able to take advantage of Ultra Wideband technology in U1-equipped Apple devices, creating a more precise, directionally aware experience when nearby.
Please follow me on Twitter, or join me in the AppleHolic's bar & grill and Apple Discussions groups on MeWe.
Dear reader, this is just to let you know that as an Amazon Associate I earn from qualifying purchases.