After years of work, Apple's TV ambition may finally be realized as habits change
Apple's multi-year project to position itself to profit from the inevitable unbundling of television and the replacement of pay TV packages is on the cusp of bearing its long-growing fruit, and while the company is far from being the only tree in the village, the stars shine brighter than ever for Apple TV.
Fast life in the slow lane
Apple's attempts at television have roots way back to 1993, so it's really unwise to look at what the company has been building through a lens entirely comprised of its work with the TV app and TV Plus. Those projects are simply the latest incremental movement in the space.
The television industry was once dominated by terrestrial analog TV, which was subsequently supplanted by cable and satellite pay TV packages. It took many years, but the dominance of those models is finally falling on favor of IP TV – streaming video services have won. There's a few more skirmished left, but the war is won and streaming is the future.
Apple TV Plus ca change
Apple's decision to offer its own streaming service gives it a little clout, as does the fact its TV app is available on all kinds of different hardware. The focus on reaching deals with other streaming service providers to offer those services as "channels" within the TV app also give the company's dreams substance, and the market is ready for these moves.
A report from Ampere Analysis claims the average U.S. home will end up with as many as eight streaming video on demand services, predicting subscriptions will increase by three billion in that country. At present the 40% of homes that do use streaming services currently use three services total – so there's a lot of scope and opportunity to be found.
A second report from TiVo/Xperi says broadband subscribers already use 4.9 paid and free services, while pay TV subscribers are using 6.9 services.
The big service providers, such as Netflix, Prime, HBO, Disney and others will likely form part of this picture, but Apple has a few options, too: After all, what happens if it ties its own content with an all-you-can-eat video on demand system based on its TV and Movie stores and all made available through Apple One?
That movement is inevitable as at some point movie studios will want their films available everywhere, just as happened in music.
Mass adoption of streaming services
What happens next is consumers will choose between all the available streaming services. They'll have two or three of the main players and will take their choice among more unique offerings. They will also invest in sports services.  Services like Pluto TV and Peacock provide live news channels that are free to watch, as does local channel STIRR.
Ampere also claims consumers will spend as much as $900/year on streaming services in order to replace (and improve upon) their existing Pay TV services.
"To make the most of this capacity, OTT players first need to demonstrate that they are a viable replacement for existing paid-for TV services," said Daniel Gadher, research manager at Ampere.

"This process is ongoing in the U.S. and Canada, but elsewhere in the world, pay-TV has remained resilient. But as U.S. studio content increasingly moves to the online world, the opportunity for new players to take a share of consumer entertainment spending, even in already busy markets, improves."
Moving back to hardware
So, what will move the needle for consumers in this new market?
More specifically, how can Apple surf this particular change while expanding adoption of its own streaming services, and how can it exploit this activity for further hardware sales?
Given the intense momentum around Apple TV Plus and the imminent need for some of the earliest free subscription users to begin to pay for that service, Apple will have a plan based on content to discuss, but don't be too surprised if it attempts to push people toward new hardware too.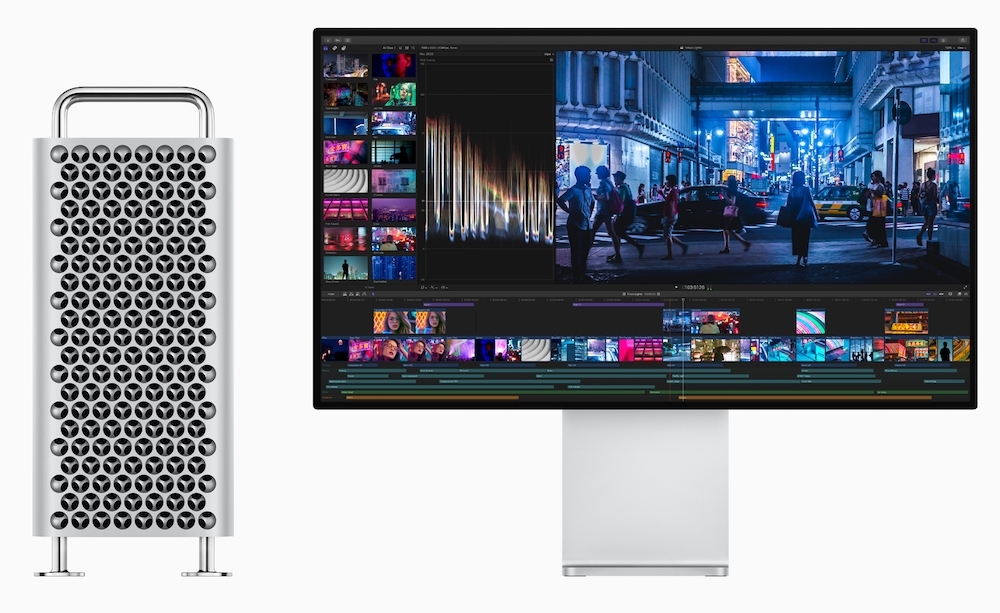 Imagining a new Apple TV
What might a new Apple TV do?
I imagine it will offer a much faster processor capable of handling much more intense gaming experiences.
I also imagine it will offer support for the ultra-high-end television displays that are only now beginning to reach homes. Add a dose of augmented reality, spice it up with next-generation Apple Arcade games and a smattering of other surprises and see where you end up.
Heck, in a few years' time you'll probably end up watching television on systems that deliver the same kind of realistically accurate color you get from the Pro Display XDR.
And that crossroads between consumer need, the liberal arts, software and hardware is inevitably where the company wants its television ambitions to be — and I've a feeling we're going to learn more about the next chapter in this multi-year story across the next few weeks.
Please follow me on Twitter, or join me in the AppleHolic's bar & grill and Apple Discussions groups on MeWe.
Dear reader, this is just to let you know that as an Amazon Associate I earn from qualifying purchases.