Apple Originals tunes in to Samsung TV (u)
Apple's iTunes and AirPlay 2 will work with smart televisions from Samsung and others starting this spring, Apple and Samsung have confirmed.
Update: Since this story was written, LG, Vizio and Sony have also confirmed plans to integrate Apple into their sets.
Apple Originals tunes in to Samsung TV
The move comes as Apple gets ready to expand its media-related services with its own film/TV subscription service (Apple Originals?) to compete with Netflix and Amazon Prime.
Apple has also quietly confirmed that future smart televisions will recognise your iPhone as a smart remote control out of the box and that you will also be able to ask Siri on your iPhone to play content on any of your connected TV sets. ("Hey Siri, play Game of Thrones on the kitchen TV.")
These important moves demonstrate that Apple is thinking strategically about media services.
It will be widening the availability (and popularity) of its billion dollar plus original TV and movie investments to reach people on multiple platforms, while also raking in hopefully healthy revenues across multiple platforms.
'Even more customers'
"We look forward to bringing the iTunes and AirPlay 2 experience to even more customers around the world through Samsung Smart TVs, so iPhone, iPad and Mac users have yet another way to enjoy all their favorite content on the biggest screen in their home," said Eddy Cue, SVP of Internet Software and Services at Apple, in a press release distributed by Samsung.
The company has already been doing this with Apple Music, which is available on Android and (more recently) Amazon devices, but the provision of Apple Originals video services to Android, Windows and the world's most widely sold TV brands may take this to the next level.
It is a leaf out of the Microsoft playbook of course – as hardware sales become harder to achieve in an increasingly challenged consumer market, it makes sense to move into platform agnostic cloud services that also provide value to its own customer base.
I'm convinced some analysts may se that Apple may now also be able to use access to its services as a sales benefit made available to those purchasing a new Apple device.
You already see free Apple Music subscriptions provided as an attached benefit to iPhone customers across some cellular networks.
How many people might have invested in a Game of Thrones edition iPhone if the company had owned the rights to that massive hit series? Or even a Snoopy watchface for an Apple Watch.

Recap the news
I don't want to drop too deeply into rumor and speculation, so I'll briefly reprise the news:
Samsung has announced it will offer iTunes Movies and TV Shows and Apple AirPlay 2 support on 2019 Samsung Smart TV models beginning this spring.
This will consist of new iTunes Movies and TV Shows apps which will appear on those televisions following a firmware update later this year.
These apps will be made available in 100 countries.
Samsung TVs will also support Apple's AirPlay 2 technology, so you will be able to use your television as an audio output device for music from your iOS or macOS system.
AirPlay 2 will be available in 190 countries.
You will also be able to use Samsung's smart TV services (including Bixby) to search for content on Apple's apps.
Apple's AirPlay pages confirm these services will be made available through televisions from other manufacturers in future, saying the following is "coming soon":
"Leading TV manufacturers are integrating AirPlay 2 directly into their TVs, so now you can effortlessly share or mirror almost anything from your iOS device or Mac directly to your AirPlay 2–enabled smart TV. You can even play music on the TV and sync it with other AirPlay 2–compatible speakers anywhere in your home."
[amazon_link asins='B07DLXDMRC' template='ProductCarousel' store='playlistclub-21′ marketplace='UK' link_id='a1f1fd91-1282-11e9-b94e-7dfeb736e559′]
These are the Samsung TVs that will support the feature
Samsung says Apple's services will be supported on 2019 televisions and made available to 2018 Samsung sets through the firmware update. These include QLED 4K and 8K TVs, presumably including the Q6FN and the Frame and Serif lifestyle TVs.
Support also extends to some other Samsung UHD and HD models, though a full list isn't yet available. We don't yet know which models of TV from other manufacturers will support the set.
Might one of those televisions end up being a set made by Apple?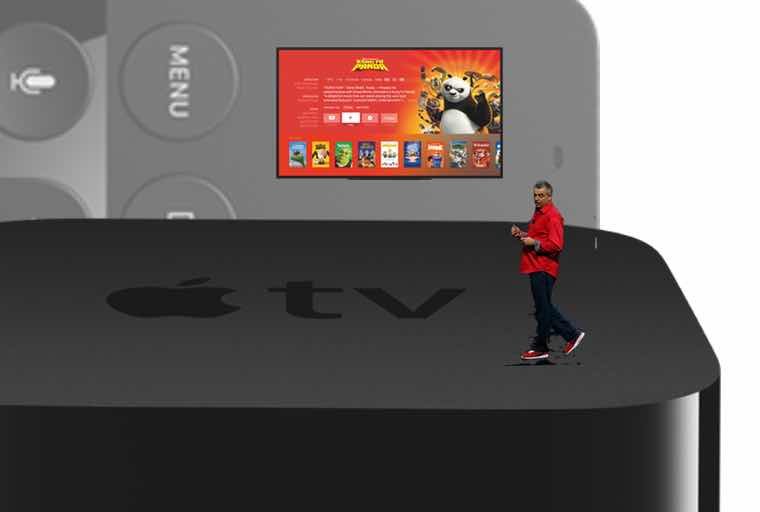 Peace in our time?
Apple's move to find some common ground with a company that became its biggest competitor may also be worth a little reflection.
I can't help but think that after years of open competition, Samsung may finally have woken up to the idea that it actually makes more money from its Apple business in terms of component supply than it ever will in an ultra-competitive Android market in which the lion's share of profit through OTT service provision is grabbed by a company that takes little share of the hardware manufacturing risks, Google.
If that's the case, then it will be interesting to see what kind of moves other manufacturers may make to embrace Apple's seeming attempt to open up to tactical partnerships as the iPhone maker develops new business plans for a connected age.
Dear reader, this is just to let you know that as an Amazon Associate I earn from qualifying purchases.