5 of the best 4K HDR TVs for Apple TV 4K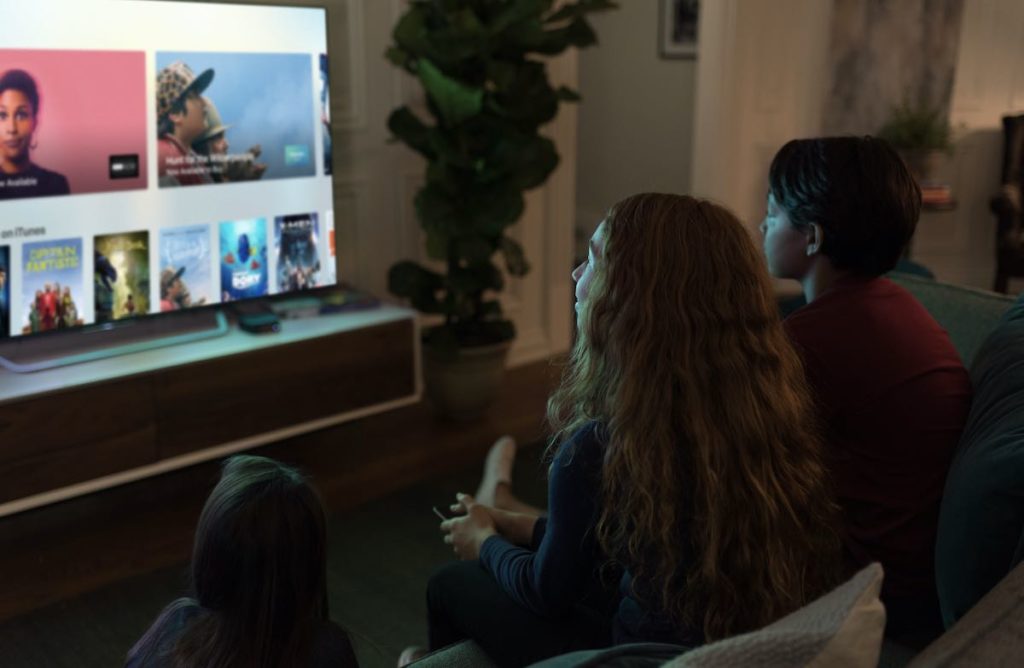 Black Friday is coming and if you own an Apple TV 4K and want to take your viewing experience to the next level then you may want to get your hands on an even higher quality television. What follows are five of the best 4K HDR TV's around, many equipped with Dolby Vision for that format's incredible color accuracy.
What is 4K HDR?
HDR stands for High Dynamic Range – it's a term most Apple watchers will have come across before in iPhones.
The tech basically heightens the contrast between bright whites and dark blacks to create colors that are as close as possible to real life, enabling better perception of both color and brightness. In other words, you'll get better detail and a more lifelike image, if that's what you want. Movies like The Revenant lookfantastic in 4K HDR.
The snag is that it takes more than your telly – the movie must also be made available in the format, usually HDR or Dolby Vision or some other alternative. You also need to run through this quick set-up check-list.
Yet another format war
The problem is that right now there are five different varieties of HDR: HDR10, HDR10+, HLG, Dolby Vision and Advanced HDR by Technicolor. That means you need to invest in the equipment that supports this better standard at the same time as a turf war breaks out between different vendors with different specifications, they claim deliver on this. There's a great article on all these different formats here.
In my experience, Apple usually gets this format thing right (hello, HD DVD! Does anyone remember headphone port? Hola, floppy drive), so I'm inclined to think Dolby Vision (now supported in Apple TV) will likely be the winning formula, with HDR10 (supported by Amazon, Netflix, Apple and loads of TV makers) a peer player.
At the same time, given TV manufacturers seem to want to give us a whole new format every 15-minutes or so, I don't think there's any point upgrading your existing HDTV equipment unless you need to.
I can still remember when that was sold as the best movie picture you ever find. Please forgive my cynicism about yet another format war – particularly as TV manufacturers are already trying to get us all to upgrade to 8k TVs, which sound great but really aren't all that great in the real world, as this report explains.
Despite those caveats, I think Apple TV 4K owners who watch lots of movies will want to watch those films on the best TV they can find.
Note: How to find a 4K HDR movie on Apple Movies
In the iTunes Store you'll find a series of icons that represent the highest available format offered by the iTunes Store.

Look out for those icons when choosing something to watch. Apple also offers collections (like Dolby Atmos) for you to explore.
There's a little more information here.
If your 4K content doesn't play automatically, go to Settings>Apps>iTunes Movies and TV Shows and check that Quick Start is turned on to play 4K, HDR, Dolby Vision, or Dolby Atmos content.
5 of the best 4K HDR TVs for Apple TV 4K
With that short, sweet, and a little generalized explainer out of the way, here are 5 of the best 4K HDR TVs for Apple TV 4K. I've selected some highlights from a range of experts to help guide your busing decision.

LG C8
The next generation after the highly recommended C7 TV, the award-winning C8 adds brilliant color and imaging to machine vision AI designed to make the colors that you see even better. The OLED screen's 8.3 million pixels can brighten, dim or power off completely, which LG says means you'll get perfect black and intense picture detail.
This set supports all the formats that matter to an Apple TV user: HDR10, Dolby Vision, Dolby Atmos. You also get something you should never use, as it
Inputs: 4 HDMI, 3 USB, 1 RF, 1 Composite in, 1 Ethernet, 1 Optical, 1 RS232C (Mini Jack) and Audio Return Channel Support via HDMI. 55-, 65- and 77-inch models are available.The predecessor of this set was Wired's most recommended television in 2017 and now seems to be one of the cheapest OLED sets you can buy. As recommended by Wired. More info.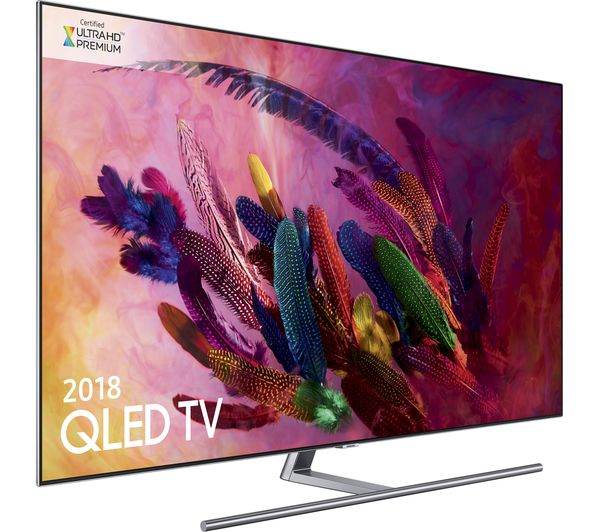 Samsung QN65Q8F Flat 65" QLED 4K UHD 8 Series Smart TV 2018
Expect fantastic image quality with deep blacks, accurate color and jolly good playback all round from this award-winning system. "The Q8 produces some of the best LCD-based images I've ever seen," write Cnet.
You also find interesting features like ambient mode (to make your TV more like a photo in your room than a huge space occupying black box), and while it brings you HDR10 it fails to being Dolby Vision. The only bad spot in all the reviews I've looked at is Samsung's choice to use Bixby for the audio control element, but I don't think that's going to bother an Apple TV owner, as you'll be asking Siri.
As recommended by Cnet. More info.

Sony XBR49X900F 4K Ultra HD Smart LED TV
Hunt around and you'll find some good discounts on this high-end 4K television. The company promises that the picture offers stunning clarity and high dynamic range color and detail.
That capability is boosted by the built-in X1 Extreme Processor, which makes contrast and brightness even more detailed. Sony has also developed a host of supporting technologies – these mean that motion should be smooth and colours should be clear. TV inputs include four HDMI, 2 USB2.0, 1 USB3.0 a composite port to easily switch inputs. Even better, if you use Amazon Prime as well as an Apple TV, you'll be able to access Amazon shows using Alexa.  As recommended by Mashable.More info.

TCL 55S517 55-Inch 4K Ultra HD Roku Smart LED TV (2018 Model)
This highly affordable 4K Tv features Dolby Vision HDR imaging and uses TCL's own Photon technology in order to provide even better image quality. It's also one of the only televisions in this collection to have Roku TV built-in, which we all know is the stalking horse of TV streaming services. And yes, you also get voice control. Inputs include thre HDMI 2.0 with HDCP 2.2 (one with HDMI ARC), 1 USB (media player), RF, Composite, Headphone Jack, Optical audio Out, Ethernet
This really is a great choice if you want to get hold of a 4K system at a low price, and while it won't deliver quite the quality of other sets in this collection (and barely gets a mention in the online reviews) all the customer reviews seem pretty favourable and the 43-inch version of the product got an excellent review on Tom's Guide. More information.

Samsung NU 8000 55-inch
Samsung is such a big manufacturer that you can usually find one of its products for any budget. While it doesn't promise the same picture quality you'd expect from higher end Samsung televisions, most people (including The Telegraphand Ars Technica) still think image quality is great. It's a little thicker and less well-featured than more expensive models, too, but things like built-in Wi-Fi and HDMI should help you get over it. Though Bixby probably won't…  Don't forget, last year's MU 8000 TVs were also pretty good, and if you look around you'll probably find them at a discount. Recommended by The Telegraph. More info.
One more thing: Should you buy a TV this season?
I would like to mention that all the technology Apple is developing in order to deliver outstanding images when taking photos or watching movies on iPhones, in addition to all the highly sophisticated machine vision intelligence it's packing inside those devices, along with its adoption of HDR and all the other hugely advanced imaging technologies could quite easily be put inside an equally highly sophisticated Apple television. That's the rumor that wouldn't die, of course, but I can't help but look at the many proprietary technologies (from the Secure Enclave to the A-series chips) and think how easily the company could leverage its existing technologies to deliver such a system. Particularly in combination with a free movie and TV service. But, hey, no one seems to think Apple will ever deliver an Apple TV. But it quite clearly could and doing so would be fairly trivial.
To keep up with future writings, please follow me on Twitter and join me in testing my MeWe group, AppleHolic's bar & grill.
Dear reader, this is just to let you know that as an Amazon Associate I earn from qualifying purchases.