Apple recommends these 12 apps for remote collaboration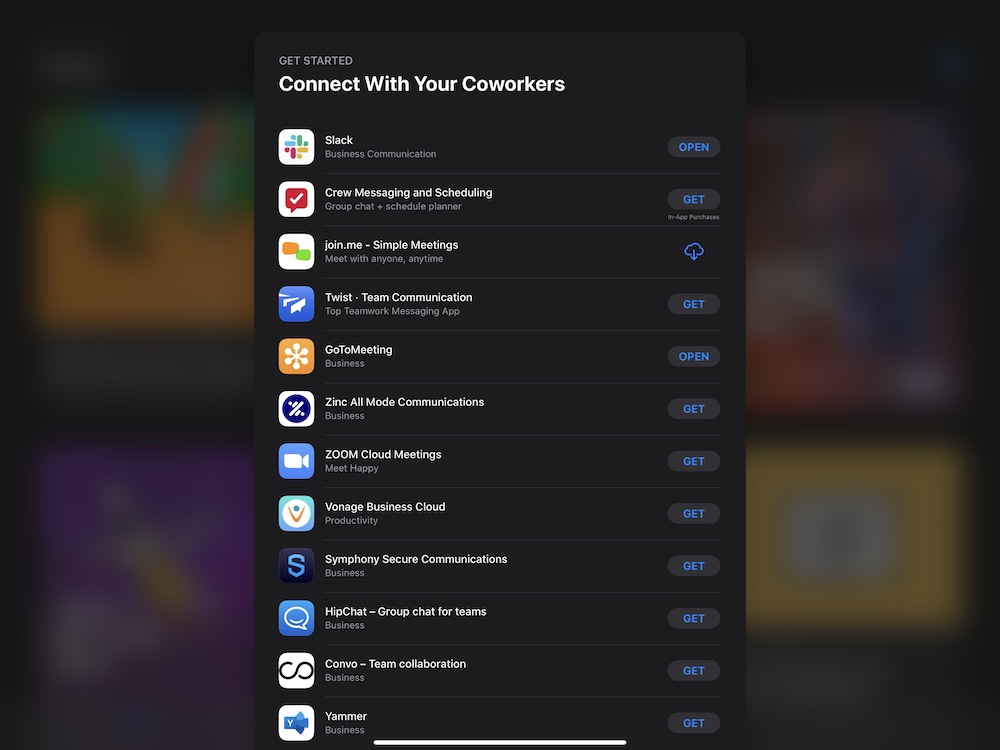 Have you just begun working from home? Apple has published a feature item on its App Store that brings together a dozen apps to help you collaborate effectively with your co-workers if you have.
Apple recommends these 12 apps for remote collaboration
Apple offers a whole range of apps via its App Stores. It also provides regular feature pieces that combine these apps into editorially chosen collections many users will find quite useful. The latest collection is called Connect With Your Coworkers. I've not looked in great depth at all of these (though do also take a look at this report), but this collection currently includes the following apps
Slack
State of the art team communication and collaboration tool combines to-do lists, project management, asset sharing and integration with third-party services such as Dropbox, ZenDesk or Salesforce.
Crew Messaging and Scheduling
This app simplifies team communication by allowing managers and employees to create group messages, schedule shifts and assign tasks
Join.me
Web-based collaboration app for screen-sharing and online meetings that lets you host meetings, share desktops and more.
Twist
Distraction-free teamwork app. Conversations stay organized and on-topic and can be searched through. Much easier than searching through an email chain.
GoToMeeting
GoToMeeting from LogMeIn is an online meeting, desktop sharing, and video conferencing solution built for business communication.
Zinc All Mode Communications
Designed for both 1:1 and group conversation, Zinc offers one or all of Messaging, Voice, Video, Push to Talk and Hands-Free communications within the app.
Zoom Cloud Meetings
A very popular service that lets teams stay connected wherever they are with its cloud meeting functions, including screen sharing and secure group messaging.
Vonage Business Cloud
This is available at no additional charge for existing subscribers of Vonage Business Cloud phone service. It supports calls, video calls, app integration, group chats and text and media sharing.
Symphony Secure Communications
End-to-end encrypted chat-based collaboration tool for teams. 1:1, group chats or chat rooms (private or public) are supported and media can be shared.
HipChat
Atlassian makes a range of enterprise-focused apps. This solution gives you group chat, 1-to-1 messaging, file sharing, and powerful integrations with third-party tools.
Convo
Convo is a business collaboration tool for fast-moving teams to centrally share, organize, and archive information securely.
Yammer
One of the originals and still pretty good, Yammer is an enterprise social network that's designed to help people spread across the enterprise work more effectively together, by making each other discoverable. It's a good way to source advice from others across your company.
These are the 12 apps Apple currently recommends, but do please take a look at this recent valuable feature that's packed with advice for effective remote working, and do explore this short collection of useful iOS apps for the mobile enterprise.
Please follow me on Twitter, or join me in the AppleHolic's bar & grill and Apple Discussions groups on MeWe.
Dear reader, this is just to let you know that as an Amazon Associate I earn from qualifying purchases.