18 iPhone tricks Apple has been hiding from you
Apple's devices tend to be simple to use, a little more complex to use better, and to have a few hidden talents to explore to get to use them at expert level. iPhones are no different, so I thought you might enjoy this short collection of tricks Apple has been 'hiding'* from you.
(* Not really hiding, but you need to know where to look).
How to set a sleep timer on iPhone
Like to drift off to music? Here's what to do:
Launch the Clock app.
Tap the Timer and use the picker to set how long you want music to play.
Now tap When Timer Ends, scroll to the bottom of the list and select Stop Playing
Then tap Set at the top right.
Tap Start.
Return to Apple Music, pick your playlist and tap Play.
Your music will now play until the timer ends, at which point it stops.
How to create a custom vibration pattern
Your iPhone can alert you to incoming calls with a set of custom vibrations if you ask it to do so. These are most useful if you create specific patterns for specific people, as you'll know who is calling even if your iPhone is in silent mode. So, how to make them?
Open Settings>Sound & Haptics.
Enable Vibrate on Silent. You may also want to enable Vibrate on Ring.
Tap Ringtone>Vibration.
Scroll down to the bottom of the list and select Create New Vibration.
Tap to create a new pattern, tap Stop, then Play to review it, or Record to try again
When you are done, tap Save and give the pattern a name.
Now open Contacts and select the person you want to associate with the vibration.
Tap Edit on their record and swipe down to find Ringtone.
Select Ringtone>Vibration and then select the vibration you just made.
Tap Done.
In future when you receive a call you'll also hear the vibration.
How to enable LED Flash alerts on your iPhone
Want your iPhone to flash when a call comes in? This is simple, but how to do it recently changed:
Tap Settings>Accessibility.
In the Hearing section choose Audio/Visual.
In Visual enable LED Flash for alerts.
You may also want your device to flash when a call comes and it is in Silent mode.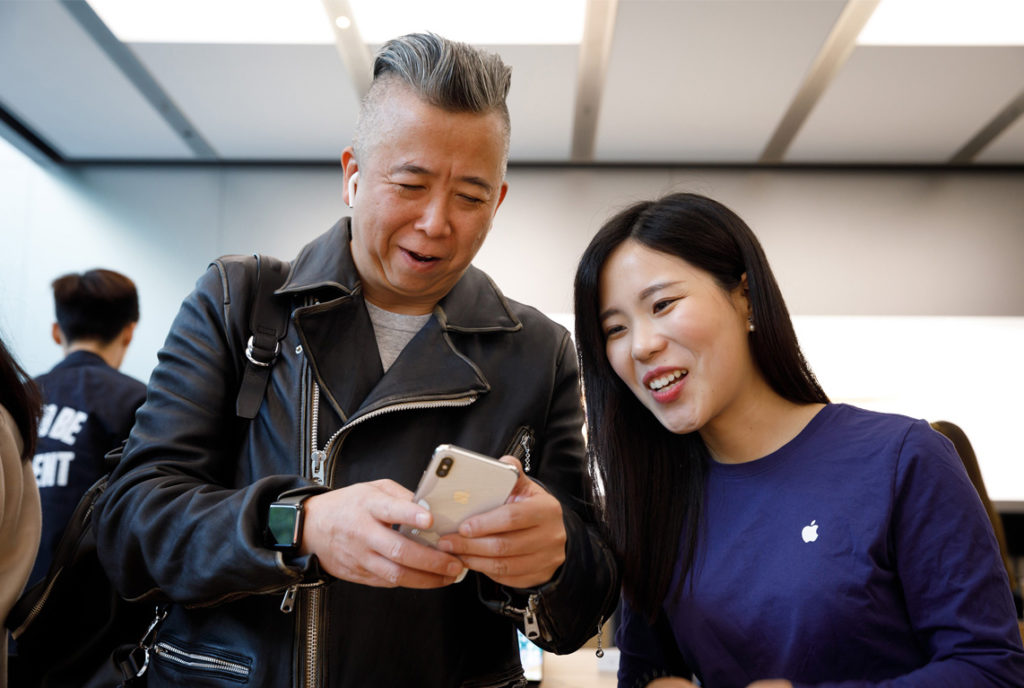 How to check when a Message was sent/received
Want to check when an iMessage was sent?
Open the message, tap the message you want to check, drag it to your left and you'll see the time right there.
How to check if someone has read your text on iPhone
So long as both you and the other person have this enabled on your devices you'll both be notified as you read each other's messages.
Open Settings>Messages.
Toggle Send Read Receipts to ON (green).
How to see all your recently closed Safari tabs
Open Safari
Tap the tabs button (the two boxes at the lower right)
Now tap and hold the + (plus) button to find a list of all your recently closed tabs.
How to use a trackpad on iPhone
Typing a message and want to select a specific word or letter? Wouldn't it be much easier if iPhones actually had a trackpad? It sure would. Which is why there is one;
Just press and hold the virtual keyboard until it grays out. Now you can move your finger around the greyed out keyboard and the cursor moves just like a trackpad.
How to use an iPhone with a thumb
You know that annoying thing where your screen view sometimes slips down your iPhone and you can only see half the app or the page?
That's not a flaw, it's a feature. It is called Reachability and is designed to let you use your device with one finger.
The feature is enabled in Settings>Accessibility>Touch where you toggle Reachability to on.
Just swipe down on the bottom edge of the iPhone screen to make your display image slip down so you can navigate it more easily with one finger.
Swipe up from the bottom edge when you are done.
How to stop receiving robo-calls
Robocalls really piss me off. Here's how to consign them to the oblivion from whence they should never once have emerged.
Open Settings>iPhone.
Scroll down the page to find the Silence Unknown Callers item.
Enable this and you will only receive calls from those in your Contacts list, all the others will be directed to Voicemail.
Don't forget to check your messages in case you miss something important — as most robots-callers won't leave a message 😉
How to share photos without Location data
Images you take and share usually have EXIF location data embedded inside of them. For lots of reasons (crime, privacy and more) you don't want this to happen. Here is how to strip this information from images as you share them:
Select the image(s) you want to share.
Tap the Share icon.
At the top of the Share a pane just under the Photos title item tap Options.
Now you can choose how to send the images, and also choose not to include Location data – just toggle this item to Off. More here.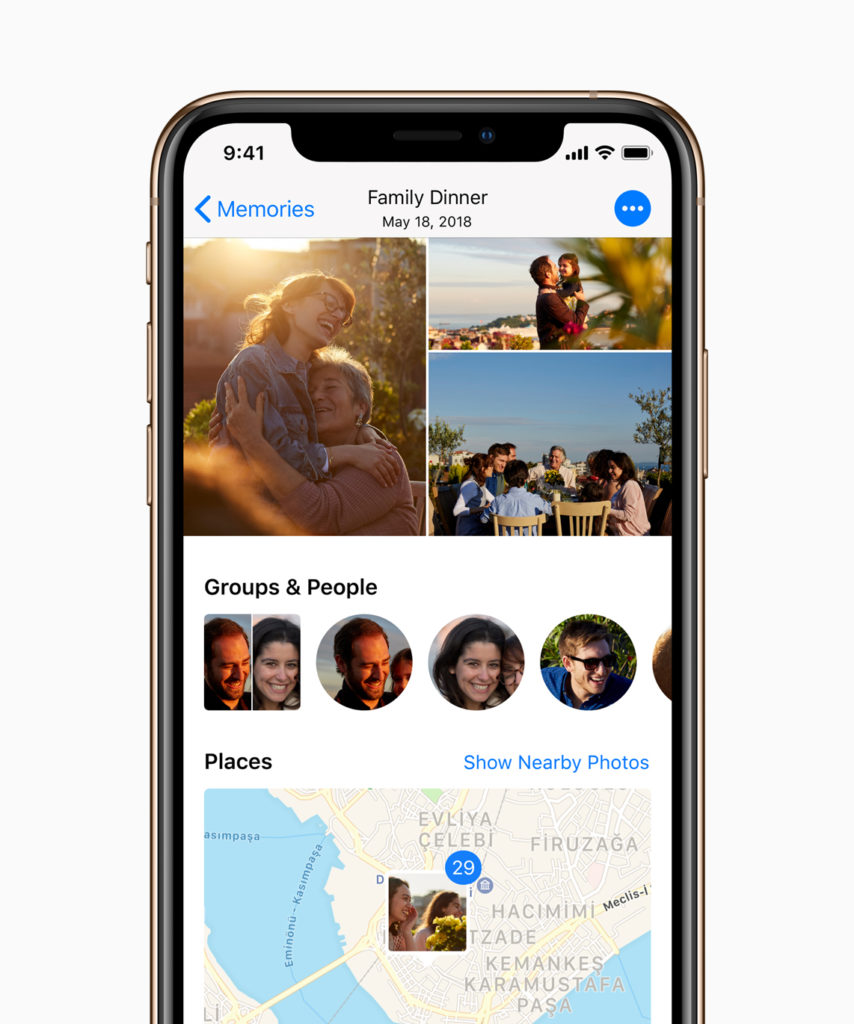 How to scan documents really easily
Open the Files app.
Choose the Browse tab.
Tap the three dot icon at top right.
Now choose Scan Documents and take scans of them all with your iPhone camera.
What is the easiest way to delete apps from your iPhone?
Want to get rid of a bunch of apps quickly with little fuss? You can:
Launch the App Store.
Tap your photo in the top right to access your Account page.
Here you'll find a list of all your apps – just swipe right to left to access the big red Delete button.
How to handle calls when you can't take them
Everyone forgets the Remind Me and Message icons that pop up on the call screen when people try to ring them up. They shouldn't.
Remind Me will let you know to call that person back when you leave the place you are in (or get home), or in one hour.
Message will simply send them one of the following messages to let them know you can't speak:
Sorry, I can't talk right now
I'm on my way.
Can I call you later?
How to stop app developers hassling you for reviews
I'm more than happy to review apps and give them ratings, if I like the app. I do get a little annoyed when apps remind me to do so too insistently. This is what drove me to find out how to prevent those pester messages:
Open Settings>iTunes&App Store.
Disable In-App Ratings and Reviews.
How to delete an incorrect number in Calculator
We all enter incorrect numbers in Calculator. It sucks that there's no way to delete the incorrect digit. Except there really is: Just swipe in the number field to delete the last number you wrote.
How to make Siri announce calls
Siri will speak the name of the person calling you before you pick up your iPhone. Enable this in Settings>Phone>Announce Calls. You can choose to have this kick in all the time, only when you are using headphones, or in your car using Carplay.
How to take panorama shots in another direction
When you take a Pano image the default setting demands you pan from left to right. It doesn't need to be this way: tap the arrow that appears in the middle of the screen to reverse direction (right to left).
What about tall buildings?
Once you've entered Pano mode just twist your iPhone to landscape view and you'll be able to take an up/down panoramic image.
How to paste a number into the iPhone's Phone app
Got a phone number you want to call and your iPhone just doesn't recognize it is a phone number?
Select the number on your iPhone and copy it, open the Phone app and then tap the big space above the dialpad – the Paste command should appear. Tap this to paste the number into your dial screen. And call it. (Or tap the blue 'Add Number' 'item to add it to your Contacts book.)
Got any more? I want them all. Please leave me your favourite hidden hint in comments below. Or take a look at my huge selection of Mac and iOS tips here.
Please follow me on Twitter, or join me in the AppleHolic's bar & grill and Apple Discussions groups on MeWe.
Dear reader, this is just to let you know that as an Amazon Associate I earn from qualifying purchases.