7+ unique technologies Apple could put inside an Apple television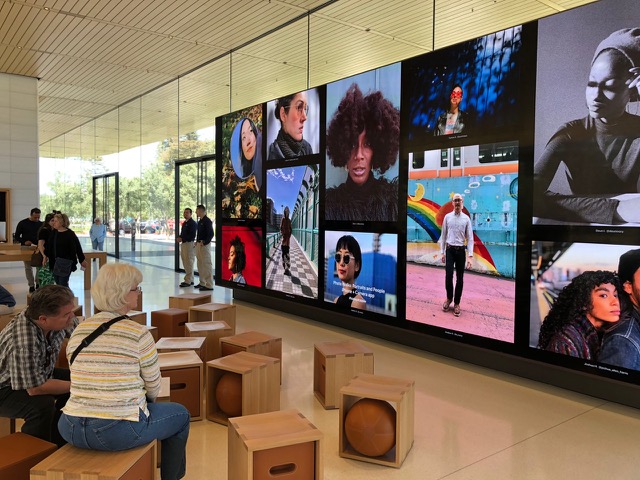 If Apple ever decided to introduce a TV, here are some of the more interesting technologies it could put inside the system, alongside a selection of television shows.
T2 chip
You may know Apple's T2 chip as the thing that secures all your data in a complex security environment, but you should also recognize how ultra-capable that chip is of handling video compression (etc.) in multiple formats. Happy days.
Core ML
That thing when you open Photos and it can show you all the pictures you have that include dogs, trees, or automobiles? That same thing you'll find inside some photo-related apps on those FANTASTIC iPad Pros that can optimise your images at the touch of a button. Core ML is getting really clever at making what you see look better.
Audio technology
Have you ever sat in a hotel room watching a movie on your iPad or Mac, heard a knock and answered your door only to find it was your Apple device making the sound? On background, I heard this sort of thing sometimes happens.
Think about that.
Think about it, and then settle down to the outstanding, critically-acclaimed sound that comes out of your HomePod system. Who needs a soundbar when you have a TV that makes sound like that?
Et tu, Siri
Speaking of which, those microphone arrays on the HomePod work pretty good, too, right? Now you get a television you don't need to shout at. (And it's private, too.) Plus it runs on an A-series chip. That's a whole heap of processing power.
And a GPU…
Apple makes its own GPU these days. Have you noticed how well it performs? How does the one inside your current television compare?
Let's talk about display tech
Why spend quadzillions on an 8,000K TV the human eye can't even enjoy when you could simply optimize an existing tech and make a mass market electronics item everyone owns that's both better and more affordable? (One day Apple will choose to invest in a high distribution service-driven market. Where is it investing at the moment?)
Making little better
Colors. Resolution. Realistic displays.
To get a sense of what I'm thinking, please just think about the display technologies Apple crammed inside its iMac in 2015. Then cast your eyes over what's inside its most recent creations. Apple is accelerating graphics technologies at an alarming rate.
I guess it's just trying to protect its 10-year old smartphone business.
Switch the channel
All of these things may or may not be true.
Apple is, after all, among the oldest and most successful consumer electronics companies on the planet. It's no great surprise it already has an arsenal of technologies it could field to create any form of electronic product. Though history shows it won't always ship them.
All the same, if you are searching for a new Christmas toy, it will be a while until an Apple television hits the shops. While you wait, you'll probably want one of these and an Apple TV.
[amazon_link asins='B07FF9BZ5D' template='ProductCarousel' store='9to5ma-20′ marketplace='US' link_id='87e94432-e38f-11e8-ac73-fff378267b96′]
You'll need that last item to access the results of Apple's multi-million dollar investment in television shows.
But of course, Apple's not making a television.
Just reinventing it.
Please follow me on Twitter and join me in the AppleHolic's bar & grill and Apple Discussions groups on MeWe.
Dear reader, this is just to let you know that as an Amazon Associate I earn from qualifying purchases.