WWDC 2016: 40 mostly credible rumors (abridged)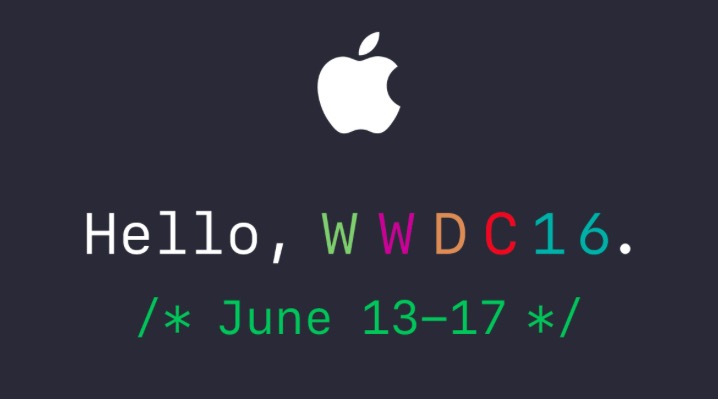 Short of time? Me too. Here is every currently popular and credible rumor for what to expect at WWDC 2016 in one short blast. NB: Some of these things may not happen.
iOS X and OS 10
Or is it the other way round? Or is it macOS? Anyway, expect a host of OS improvements (extending to tvOS and watchOS) with a focus on Continuity. Oh and Night Shift for Macs, obviously. And new Web standards. And Siri for the Mac. And much more news on Swift and Metal. And better CarPlay. And, and, and – we'll probably see a list.
AI
Siri gets smarter (see below).
Android
Wondering what new apps Apple may announce for Android users? iMessage makes sense. Will they or won't they?
Apps
Hide stock Apple apps
HomeKit becomes the one app to control your home, rather than a plethora of different ones.
News stand migrates to News, subscribe to feeds there
Apps discovery improvements (NB: I expect surprises).
Apple Music
iTunes overhaul, simpler UI and now with lyrics (about time)
Apple Music to be "more intuitive", but that could mean anything
Connect becomes the new Ping. Surprised?
Beats 1 gets some love. Beats 2?
Apple Pay
Wish list includes expansion into more countries, person-to-person payments, ATM support (take out cash without a card)
Apple TV
Jury out on video on demand services
Expect some key new broadcast app additions
A HomeKit app for Apple TV makes sense really, don't you think?
Apple Watch
Hello Apple SIM
New fitness sensors (non-invasive diabetes testing?)
Faster, thinner, better performance
Much better battery life
More models
More on this here
Car
iCloud
Better encryption
Improved Pages et al.
Notes improvements
Faster sync, storage and improved API's
Macs
The list looks pretty long, really, but people are expecting a new MacBook Pro that's thinner, faster, with a great screen and better USB.
And Siri.
Maps
Maps will go nuts:
SDK
New 3D views
Additional features and data stacks
Medical
Big news from ResearchKit and more
New health sensors
Third party device announcements?
Photos
Siri
Siri SDK for developers
Siri Remote for Remote app in iOS
Siri powered speaker systems
Improved capabilities and predictive intelligence
Now on Macs
TouchID
Touch ID support for Macs – open a Mac with your iPhone
watchOS
People want third party watch faces
They'll also get cool features like taking iCloud memos on your watch that are made available across all devices.
Caveat emptor
Apple does its own thing. Rumours and expectations are meaningless. Any or all of these predictions could turn out false, but these are the cream of the crop of current speculations. It will be interesting to see what does happen. Expect the unexpected.
Dear reader, this is just to let you know that as an Amazon Associate I earn from qualifying purchases.