Why Apple's TV & movie streaming service is coming to Android
Breaking with its traditional 'locked in' business model, I think Apple will offer its upcoming iTunes Movies and TV service across multiple platforms and operating systems, including Android.
Why Apple will launch iTunes movies for Android
Apple's decision to make its iTunes Movies and TV services and AirPlay 2 support available through TVs from Samsung has really got people talking, but I think we've missed a few clues in what we've been told.
Think about Samsung.
The Digital Media and Entertainment Team at Futuresource Consulting told me two critical data points concerning Samsung's smart TVs and Apple services support.
There were over 20 million Apple TVs in use at the end of 2018.
Futuresource estimates there will be over 60 million Samsung Smart TVs in use worldwide that can offer the iTunes app by the end of 2019.
Almost a third of Samsung smart TV owners also own an iPhone.
In other words, making its services available via Samsung's televisions should mean up to 20 million iPhone users who at present lack access to an Apple TV will be able to watch shows streamed to a Samsung television. 60 million users will be able to access these shows if they don't have an iPhone thanks to the built-in iTunes app.
Apple has reached similar deals with other smart TV manufacturers, including Sony.
You can read a complete list of supported sets here.

Network slicing
Even though Samsung is Apple's largest mobile device competitor it does not offer a streaming media service of its own.
At present you could define the streaming sector as Hulu, Roku, Amazon, Netflix.
This year the sector grows more complicated. Apple is spending billions on creating its own streaming service, but isn't the only company preparing to come online: Disney+, AT&T and Universal all have their own plans.
I'd argue Samsung has decided that since it doesn't offer its own service and since the sector is about to get so complicated, it makes more sense for it to take a cut of service income generated via its devices.
That's good for Apple because it widens its approachable market.
It is also good for Samsung, which at present doesn't own the most popular OTT services that run on its hardware platforms, many of which come from Google. I'm not even certain there's a profit share opportunity from YouTube. Except for Google's, of course.
The Android thing
It is interesting that some of the Sony televisions that will support AirPlay 2 run on a version of Android.
Think about that.
With AirPlay 2 support already on Sony's Android and iTunes services available through an app on televisions from its biggest mobile competitor I cannot help but imagine the existence of an iTunes Movies and TV app for Android.
Apple Music for Android is popular. It has seen in excess of 10 million installations and attracted hundreds of thousands of user reviews.
An iTunes Movies and TV app for Android would make Apple's streaming entertainment service available across a huge congregation of devices.
Of course, if Apple's new services were to be made available on Android, then it also makes sense to offer up a Windows version of the service. That seems a reasonable prediction, given iTunes already works on Windows.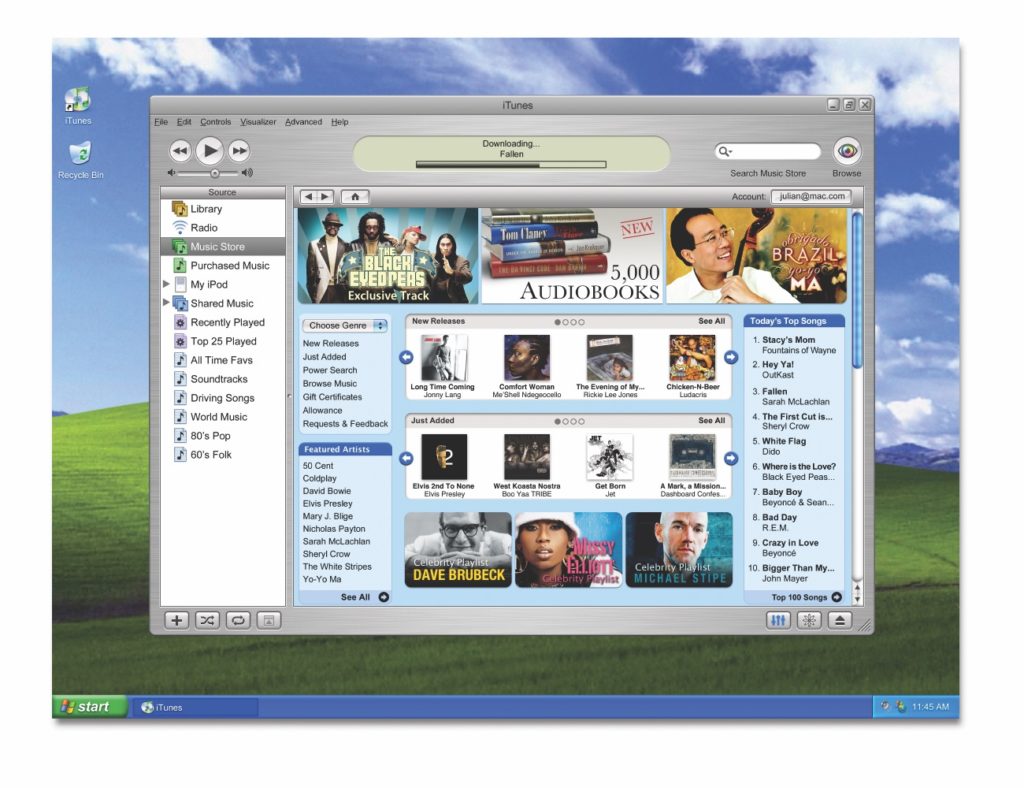 In a pre-Christmas report called 'Battle for the Living Room', Futuresource observed:
"Apple's Achilles' heel to date has been its lack of reach on the big screen in the living room, where most premium content is consumed. A closed approach to licensing iTunes has meant that the only practical solution to watch iTunes acquired content on a TV is through its Apple TV streamer."
Apples announcements at CES show it understand this and wants to widen that reach.
Following those announcements, the analysts said, "This partnership is on another level altogether, highlighting how important reach is for Apple in the living room moving forwards, as iPhone sales slow."
Apple is set to join the new wave of premium subscription services in 2019. Given its increasingly evident desire to establish itself in this space, it may even look to a major acquisition.
The inclusion of iTunes Store in the Movies Anywhere app/service in the USA (launched late 2017) is effectively a back-door to viewing iTunes content on a Smart TV, its launch was perhaps a nod of what was to come.
There are other signs of intent
Apple has reached Apple TV partnerships with key pay TV providers including Canal+ and Charter Spectrum in 2018.
It has found arrangements that enable both Amazon Prime and Netflix to exist on its platforms, enabling the retailer to once again sell Apple's products on its site. (Apple Music now works happily on Amazon's devices.)
These signals all point Apple's intention of becoming kind of a "super aggregator of streaming video services and content".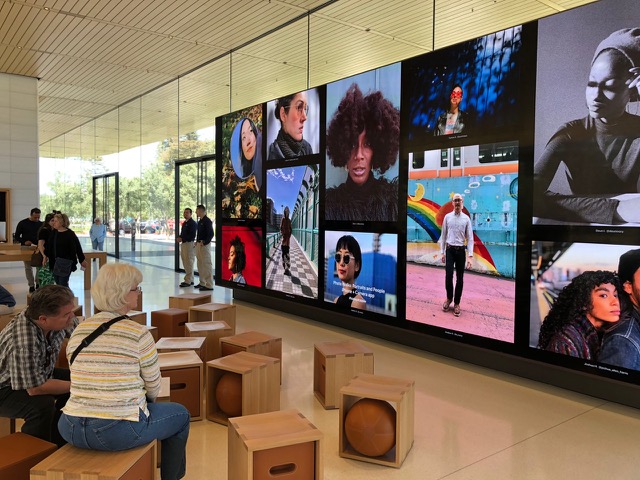 Hell freezes over
Why is Apple prepared to freeze Hell over on its quest to take position in your den?
The following Futuresource stats should help explain it:
The lack of TV reach for Apple iTunes has seen its share of the online transactional video market in the USA decline from around 60% five years ago to under 30% in 2018.
11% of US online respondents bought or rented movies or TV shows on iTunes Store in the last 6 months of 2018.
Only 27% of these said that the Apple TV was their preferred viewing device for this content, although 14% said that hooking their PC/Mac etc up to their TV was their preferred viewing device.
Combined, this is 41% who prefer to watch iTunes content on their TV.
For Amazon Video digital movie/TV show purchases and rental, 72% say that a TV screen is their preferred option, highlighting the need for wider TV reach for the iTunes Store.
Don't neglect, that even if it makes its TV & video services available across every available consumption platform (TV, PC, tablet, smartphone), Apple will not cease in making sure its own platforms provide the best end user experience, most likely by offering a more intuitive user interface and/or by deploying other unique technologies.
[amazon_link asins='3319968599′ template='ProductCarousel' store='playlistclub-21′ marketplace='UK' link_id='b76f9999-0fcc-48a8-932e-317fa52b5ab6′]
The iTunes Store/Samsung tie-up is also a significant boost to the 4K UHD movie sector.
Apple offers 4K movies for no additional cost, which means iTunes users can get a true UHD experience on many new and previously purchased movie titles.
AirPlay 2 support also means we'll see more families sharing home-made videos on their own television screen, or streaming their own collections.
"Apple is embarking on major shift in strategy as it looks to diversify its revenue streams, with an increasingly open mind to collaboration key to executing this strategy," Futuresource said.
That strategic shift should logically extend to making its services available via multiple platforms. It makes no sense not to do so. With billions invested in its services, Apple wants to maximise its available opportunity.
All it needs now are a couple of shows with the kind of addictive reach of Friends, The Simpsons, or Game of Thrones — but even that may be less of a problem as it acquires and reaches deals designed to build a wider catalog.
Dear reader, this is just to let you know that as an Amazon Associate I earn from qualifying purchases.