Everything you need to know to join the Apple family in Naples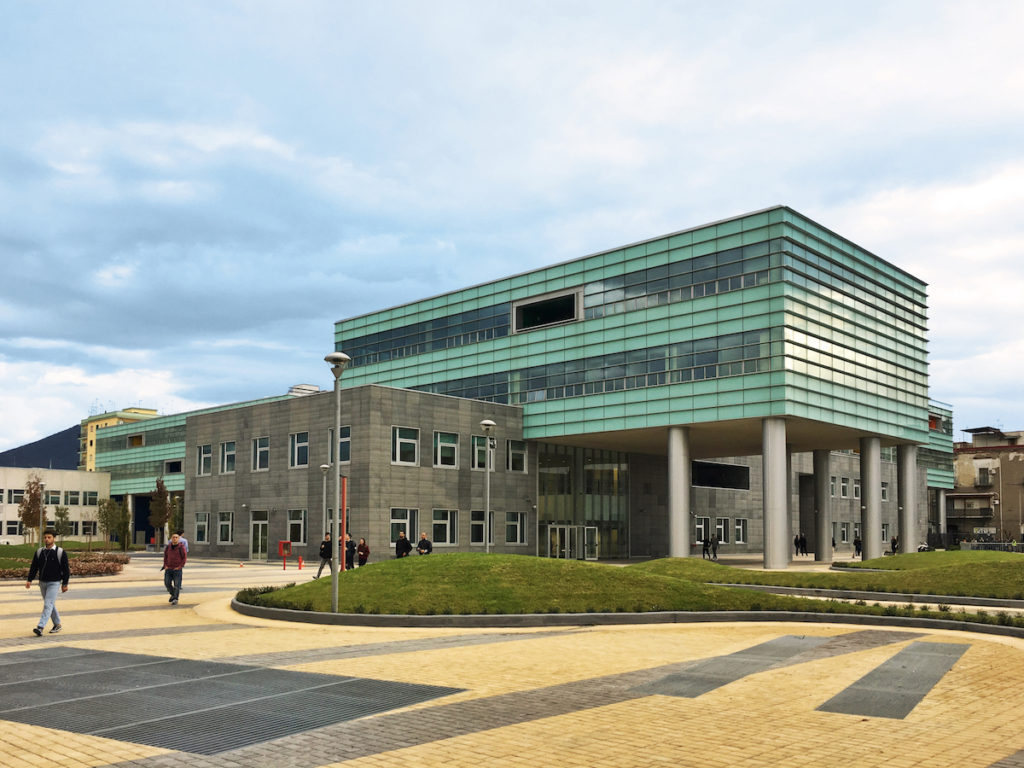 Apple has always said it stands at the cusp of the liberal arts and technology, and its latest push sets the scene for more of the same – the company is searching for 400 of the best potential developers to join Apple Developer Academy, Naples, Italy.
What's Apple doing in Naples?
On offer is a year's tuition in app development, design and technology. Selected students don't have to pay a cent – the course is totally free, and they will get support with their living expenses. The cost of living in Naples isn't hideously expensive, either.
They also get a Mac and an iPhone they can keep. Forty-two students this year will also be provided with the chance to attend Apple's annual WWDC developer event.
People anywhere in the world can apply to take part in the course, though they will be asked to show talent and passion for app development.
What do the students think?
One of last year's UK students, Ash Thomas, 26, called his year at the Developer Academy, "A truly once in a lifetime experience…. the ideal place to dive deep into design thinking and to learn in a way that is like no other."
Apple says it wants to increase the number of international students. Apple hosted six UK students this year and wants to increase that this time around.
The first class from the Academy graduated in June 2017, and Apple sent VP Lisa Jackson to its college to officiate their success.
Congratulations 🍾 to the first ever graduating class of the Apple Developer Academy in Naples @UninaIT #tuttappost pic.twitter.com/In9KzherGw

— Lisa P. Jackson (@lisapjackson) June 29, 2017
Former student, Derick David (developer of the Glances app) wrote:
"You'll have access to the most capable and self-conscious human beings of a kind. Ranging from Engineers, Developers, Designer, Management and Business. Complete package actually. They all hold years of experience in their corresponding field. They have a lot to teach to you, stay curious and ask questions constantly but also listen carefully for what they say."

Where is the Academy based?
The Academy is based in a recently renewed facility, specially designed by Apple in collaboration with the Architecture department of University Federico II, Naples with a focus on open, collaborative working spaces as opposed to traditional classrooms.
Naples is a deeply historic, metropolitan city – the third-largest in Italy.
Situated near the world-famous remains of Pompeii and festooned with some of the most antique Roman architecture on the planet, it's also home to some of the world's best food, with an interesting back story that makes it the locus for the fantastic Italian TV series,Gomorrah (recommended – it's like The Wire, set in Italy, and a lot more unpredictable).
Here's a little video I came across that shows some of what's nice about the place:
I'm not Italian, can I attend?
Apple's Academy is a deeply international experience. Students have already included people from 25 nations, including all across Italy, the UK, Greece, Romania, Poland, Brazil, Turkey, Germany, Venezuela, Peru, India and Nigeria.
Situated at the University of Federico II gives students given the opportunity to gain practical skills and training on developing iOS apps.
Apple hopes to have trained 1,000 students here by summer 2019.

What will I learn?
The Academy is looking to attract a broad mix of to students with the training designed to support not only those with coding or computer science skills, but young people interested in design, business or who simply have the drive to succeed within the app economy.
Students will learn software development skills, as well as courses on the creation of start-ups and app design, with an emphasis on students collaborating to create apps.
The course is extending its curriculum this year.
Perhaps reflecting Apple's growing place in enterprise IT, it is adding a new 36-place 'Enterprise Track'. This will offer in-depth sessions to help teach students skills of use across the enterprise app lifecycle, from design to cloud deployment, security, storage and more.
What kind of facilities does the Academy provide?
As well as free tuition, help with living expenses and a Mac and iPhone, the Academy provides Apple-designed state-of-the-art learning spaces, Apple TV-based whiteboards and extensive open plan grounds (just near a bunch of great restaurants.
How does it work?
Apple is putting into practise something called Challenge Based Learning within this course. There's a great description of this in this excellent article from The Independent.
Apple's own documents put it this way:
"Challenge Based Learning, an engaging, multidisciplinary approach that starts with standards based content and lets students leverage the technology they use in their daily lives to solve complex, real-world problems.

"Challenge Based Learning is collaborative and hands on, asking students to work with other students, their teachers, and experts in their communities and around the world to develop deeper knowledge of the subjects they are studying, identify and solve challenges, make a difference in their community, and share their results with the world."
Much more here.

Why is Apple doing this?
Apple is an international company and knows that it needs to invest resources in training tomorrow's developer talent to support and evangelize its expanding set of platforms. The Naples Academy isn't the only initiative the company has. It now has a string of R&D centers, start-up hubs and educational resources across the planet, as well as the free teaching sessions it provides inside Apple retail stores. (More about these here).
"Europe is home to some of the most creative developers in the world and we're thrilled to be helping the next generation of entrepreneurs in Italy get the skills they need for success," said Apple CEO Tim Cook when the initiative was launched in January 2016.
"The phenomenal success of the App Store is one of the driving forces behind the more than 1.4 million jobs Apple has created in Europe and presents unlimited opportunities for people of all ages and businesses of all sizes across the continent."
Where do I sign?
If you're interested in attending the course you will be asked to file an application online. Successful candidates will then be invited to take a test and attend an interview in Naples, London, Munich or Paris.
Where can I find out more?
Information on the application process can be found here.
What is the deadline for applications?
Applications close June 8.
Where is the Developer Academy website?
Here.
Dear reader, this is just to let you know that as an Amazon Associate I earn from qualifying purchases.