How to get the Catalina Public Beta for your Mac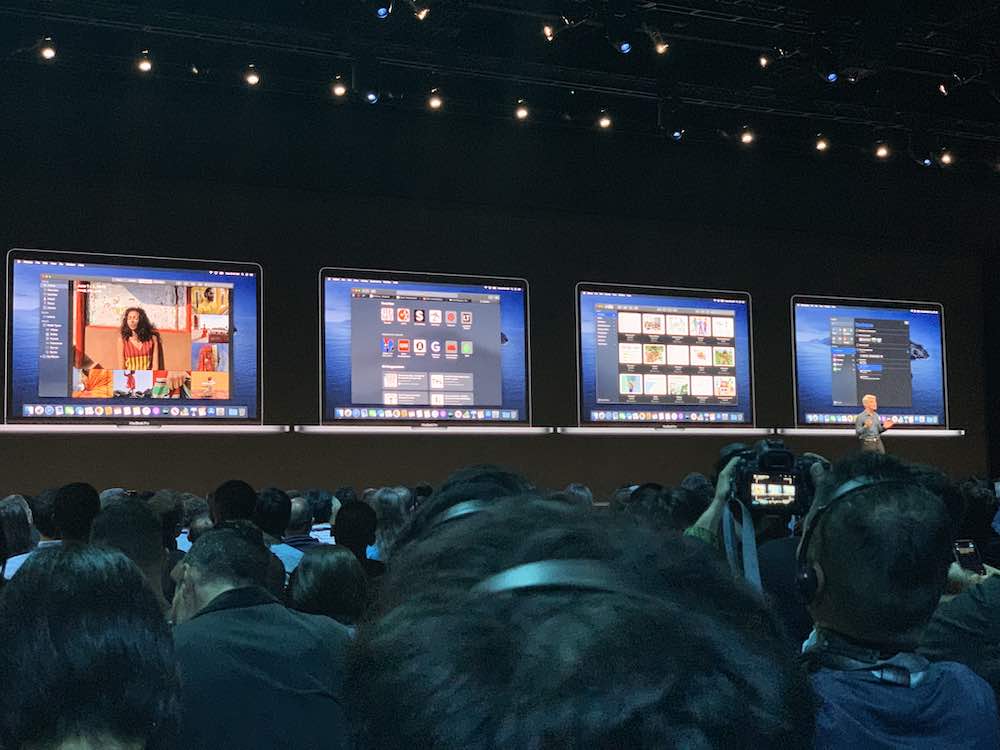 Here's what you need to know to get your Mac ready for and upgraded to the macOS Catalina public beta when it ships*.
Are you ready to upgrade?
We are rapidly approaching the public beta release of Apple'siTunes-killing,Catalyst-toting, Sidecar-supporting Catalina Public Beta, announced at WWDC. Any Mac user can join the scheme and get started first with the new release once it begins.
Is my Mac compatible with macOS Catalina?
MacOS Catalina 10.15 is compatible with the following Macs:
MacBook Pro (mid 2012 and newer)
MacBook Air (mid 2012 and newer)
MacBook (early 2015 and later)
iMac (late 2012 or newer)
iMac Pro (2017 or newer)
Mac Pro (late 2013 or newer)
Mac Mini (late 2012 or newer)
As you can see, Catalina supports most of the same Macs as were supported by Mojave in 2018.
If your Mac is compatible with Catalina and you really want to risk installing a beta OS, follow these steps:
First, join Apple's Public Beta Program
If your Mac is compatible, Apple's Public Beta Program is available here.
If you join the scheme you can also install public betas of iOS, iPad OS and tvOS when they ship. It is possible all four betas will be made available at roughly the same time.
You'll be asked to sign-in with your Apple ID and asked to agree to Apple's terms and conditions for being part of the scheme.
As a member of the Apple Beta Software Program, you'll be able to enroll your devices to access the public betas and try out the latest features. You can provide feedback directly to Apple using the Feedback Assistant app.
Click here to join the scheme.
Second, you should prepare your Mac
Apple will likely ship multiple updates to the beta software across summer until the OS is released in fall.
I'd never advise using your primary Mac to run a beta OS, but if you really must, do make sure to back your Mac up first.
The reason you should back things up before installing the software is simple: Beta software is sometimes buggy and unexpected software and system clashes can – and do – happen.
I don't want you to lose your data.
So, please back your system up first.
Third, time to enrol on the scheme
Open the Mac App Store and check preferences. You may see a message that tells you "your computer is set to receive beta software update". If you don't, then you'll need to enrol the device in the scheme.
To do this, open the public beta pageand tap Enrol your Devices, you can then download the macOS Public Beta Access Utility.
Four, install Catalina
Once you enrol you will be given a chance to download and install the OS via the App Store.
Launch the App Store application and you'll find this option in the Updates section.
I'd always recommend waiting a day or two after the first beta ships before installation – just in case something is wrong with the original beta.
Though if you do install and something does go wrong, you'll be thankful you remembered to backup first.
Optional step
Before you click install you can use the OS X download to create a bootable installer drive if you want to install it on multiple Macs. (The easiest way I know to do this is to use this handy utility).
Don't forget
Once you install a new OS on your Mac you must expect some short-term performance degradation as the system gets used to its new macOS.
Among other things, it will need to reindex the Spotlight database which can slow your Mac down a little.
Give your Mac some 'me time' and the process will be faster.
Update your software
Once you have installed the OS you should immediately check the Mac App Store for any new app or OS updates.
When will Catalina ship?
Apple has promised the final non-beta version of macOS Catalina will ship this Fall, which most see as meaning September 23 or later.
Apple will likely update its iOS, iPad OS, watchOS and tvOS platforms at around the same time.
What does Catalina bring?
There's a plethora of improvements in Apple's latest free macOS. Apple noted these during its WWDC keynote:
Apple breaks up the iTunes band into Music, TV and Podcasts.
Apple will update its original iPad conversions: News, Voice Memos, Home, Stocks.
Sidecar turns your iPad into a second Mac screen and drawing tablet.
Much improved security.
A Screen Time tool for the Mac.
Photos improves and makes even better recommendations.
Safari has an updated start page that uses Siri Suggestions to elevate frequently visited sites, bookmarks, iCloud tabs, Reading List selections and links sent in Messages.
[amazon_link asins='B07FKBP4HS' template='ProductCarousel' store='9to5ma-20′ marketplace='US' link_id='57b7b9ac-1c96-4786-a2b5-fc88e132be98′]
Mail in macOS Catalina adds the ability to block email from a specified sender, mute an overly active thread and unsubscribe from commercial mailing lists.
The powerful new Find My app for T2 Macs.
Approve with Apple Watch
Notes now has a new Gallery View, more powerful search tools and additional collaboration options.
Reminders has been redesigned with an all-new user interface that makes it easier to create, organize and track reminders.
Take a look at Apple's Catalina Preview pages here and its list of enhancements here.
What are my choices if I don't want to install the OS on my main Mac?
One of the safest alternatives is to install Parallels Desktop for Macand run macOS Mojave in a window alongside other Mac applications. beta OS.
Please let me know how the upgrade goes once you get to installing the beta.
*When will the beta ship?
I wonder if we are hearing any whispers?
Please follow me on Twitter, or join me in the AppleHolic's bar & grill and Apple Discussions groups on MeWe.
Dear reader, this is just to let you know that as an Amazon Associate I earn from qualifying purchases.