How to get your Mac ready for the macOS 10.14 'Mojave' Public Beta
Apple will ship the public beta for macOS 10.14 Mojave at some point this summer.
While we'd never advise using your primary Mac to run a beta OS, there are several things you can do today to get a Mac ready for the software once it ships. There are also a couple of ways you can more safely test the beta, even on your main Mac.
What is the public beta?
Apple's public beta is a way everyone can work with its new OS before it is feature-perfect. There are risks – it is beta software and may be inconsistent, some apps may not work and more. Apple will ship regular updates to the beta software once it is installed.  You will be able to upgrade to the final version of macOS Mojave when it ships this fall, all the same, because it is beta software you're really better off not installing it on your primary Mac, or you should use one of the alternative approaches below.
Step one: Is my Mac compatible with Mojave?
At time of writing – and it's important to note that the new OS is beta software, so final system requirements could change before it ships – the following Macs are compatible with macOS 10.14:
MacBook (Early 2015 or later)
MacBook Air (Mid 2012 or later)
MacBook Pro (Mid 2012 or later)
Mac mini (Late 2012 or later)
iMac (Late 2012 or later)
iMac Pro (2017)
Mac Pro (Late 2013, plus mid-2010 and mid-2012 models with recommended Metal-capable graphics card)
If the Mac you want to use with the public beta is on this list, then move on to step two.
Step two: Join Apple's Public Beta program
If you are already part of Apple's public beta testing program you can skip this step. Otherwise, visit this pageand tap the big blue sign up button at the bottom of the page. You'll be asked to sign-in with your Apple ID and asked to agree to Apple's terms and conditions for being part of the scheme.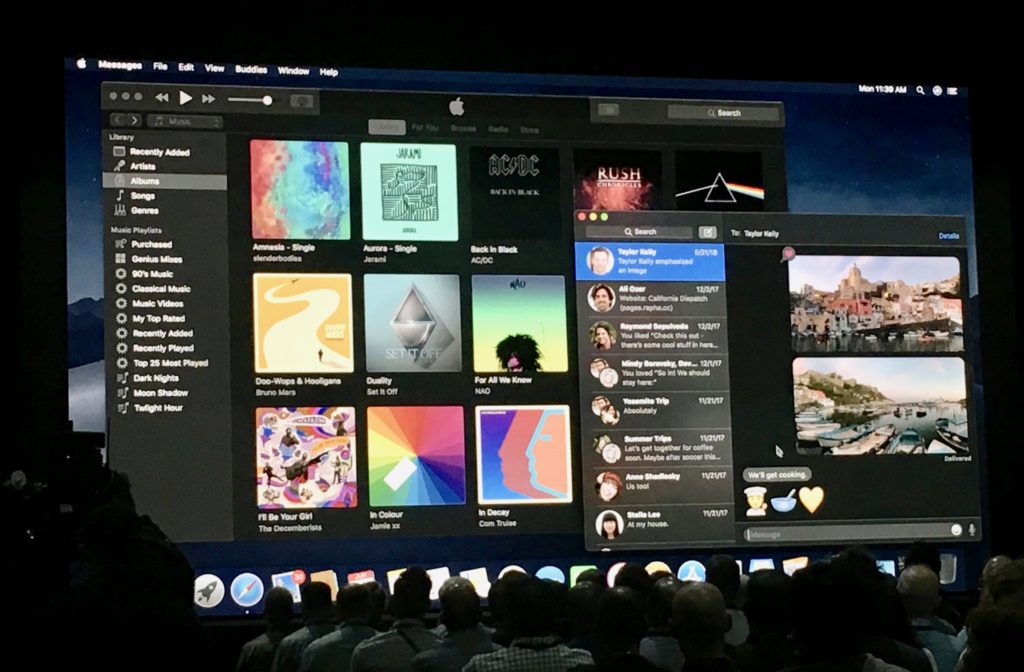 Step three: Back Up your Mac
If you intend to use your primary Mac to run the new operating system then you absolutely must back it up before you install the software.
This is very important –  the software still in development and this means some apps and services may not work and data they create may not be backwards-compatible. Even if you use a secondary Mac, you should still take a moment to back the system up. Things happen. Beta software isn't perfect. Your data matters, so look after it.
The best approach is almost certainly to create a clone of your Mac, so you can easily restore it if things go wrong.
Step four: Enroll your Mac
Now you've backed up your Mac you may need to enrol it into the scheme. You need to do this in order that Apple can approve your system for use with the beta. Tap the Enroll your Devices item on the public beta pageto download the macOS Public Beta Access Utility.
Your Mac may already be enrolled. You can check if it is by looking at Mac App Store System Preferences. A message will appear saying "your computer is set to receive beta software update" if your Mac is enrolled in the scheme.
Once you've enrolled you'll be given a chance to install the latest public beta via the App Store, where it will be made available through the Updates panel. Before you click update, do think about step five.
[amazon_link asins='B01LTHXA5O' template='ProductCarousel' store='9to5ma-20′ marketplace='US' link_id='d918f636-7621-11e8-956b-758e1411b743′]
Step five: Wait a bit
When Apple ships its public beta it is very possible that tens of thousands of Mac users will all want to download the software at the same time. Historically, this sometimes leads to slow downloads (though this is getting better). To avoid staring at an achingly slow progress bar, why not wait until the following day when demand should have reduced and the first selection of newly identified bugs may already be found?
Step six: Download and install
Go to the Mac App Store and check the Updates section. If you've joined the Public Beta Scheme and enrolled your Mac(s), you should see the new OS made available as a software update there. Download it and follow the installation instructions.
You can also use the download to create a bootable installer drive if you want to install it on multiple Macs. (The easiest way I know to do this is to use this handy utility).
2 ways to more safely install Mojave on your Mac
There are two clever ways to reduce the risk of running beta software on your Mac, one is to create a new volume in which to run Mojave while leaving your normal OS alone; another is to create a virtual machine using Parallels.
Option 1: Install Mojave on a separate APFS volume
This will only work if you are running a High Sierra Mac that's equipped with flash storage, otherwise you should follow these instructions.
Back up your Mac and open Disk Utility
Select an existing APFS volume in the sidebar and tap the +Volume button in the toolbar
Name the new volume and choose APFS format
Click Add
When you download and subsequently install the public beta you will be asked where you would like to install the software. Just click 'Show all disks', select your new APFS volume and install the beta there. When you start up you can choose which volume to launch – your old system, or this new one.
Option 2: Install Mojave in a virtual Parallels Desktop machine
Another safer way to run the beta OS is to use Parallels Desktop for Macand run macOS Mojave in a window alongside other Mac applications. beta OS.
Download Parallels Desktop. You'll be given a free 14-day trial.
Install Parallels Desktop—it's a pretty straightforward process. (If you already have the software installed on your Mac, check its version 13.3.2 as earlier versions won't work).
Slip the download Windows offer and get to the Installation Assistant
Look for the Install macOS item. Select this and click continue.
Parallels will create a virtual machine running the macOS and automatically boot it from the recovery partition of your Mac.
Now in this virtual machine, you should select 'Reinstall macOS'
Once this process is complete you'll need to run Apple's Beta Access Utility to enrol your virtual Mac, after which you can download and install Mojave.
The advantage of this approach is that if anything goes wrong it will be far less likely to impact your primary Mac.
Don't forget
Once you install a new OS on your Mac you must expect some short-term performance degradation as the system gets used to its new macOS. Among other things, it will need to reindex the Spotlight database which can slow your Mac down a little. Give your Mac some 'me time' and the process will be faster. You should also check the Mac App Store for any new app or OS updates.
Take a look at this related coverage: