Everything we think we know about Apple Watch Series 5
WWDC: What time is Watch?
Apple's WWDC looms and seems set for a huge range of interesting announcements. Powerful productivity features for iPads, iOS apps running in Marzipan for Macs and other improvements in macOS 10.15, including the break-up of iTunes, and a wide number of useful improvements to iOS 13. And, of course, expectation is high that Apple will share news on the long-awaited Mac Pro.
But, what about Apple Watch? Here's the speculation at time of writing:
Identity
Apple is expected to extend Continuity features so you can use your Apple Watch to verify your identity in new ways when using a Mac, including for app authorizations. Apple's Touch ID system on Macs offers this, but the watch may enable these features for other Macs.
Sleep tracking
Apple purchased Beddit in May 2017. The company had created a sleep tracking sensor and software solution. The sensor used what the firm called "ballistocardiography" (BCG) tech to measure heart, lung, and other body activity. As yet we still don't have sleep tracking in Apple Watch so the question is if two years later the company is ready to deploy the new tech or if this is for 2020.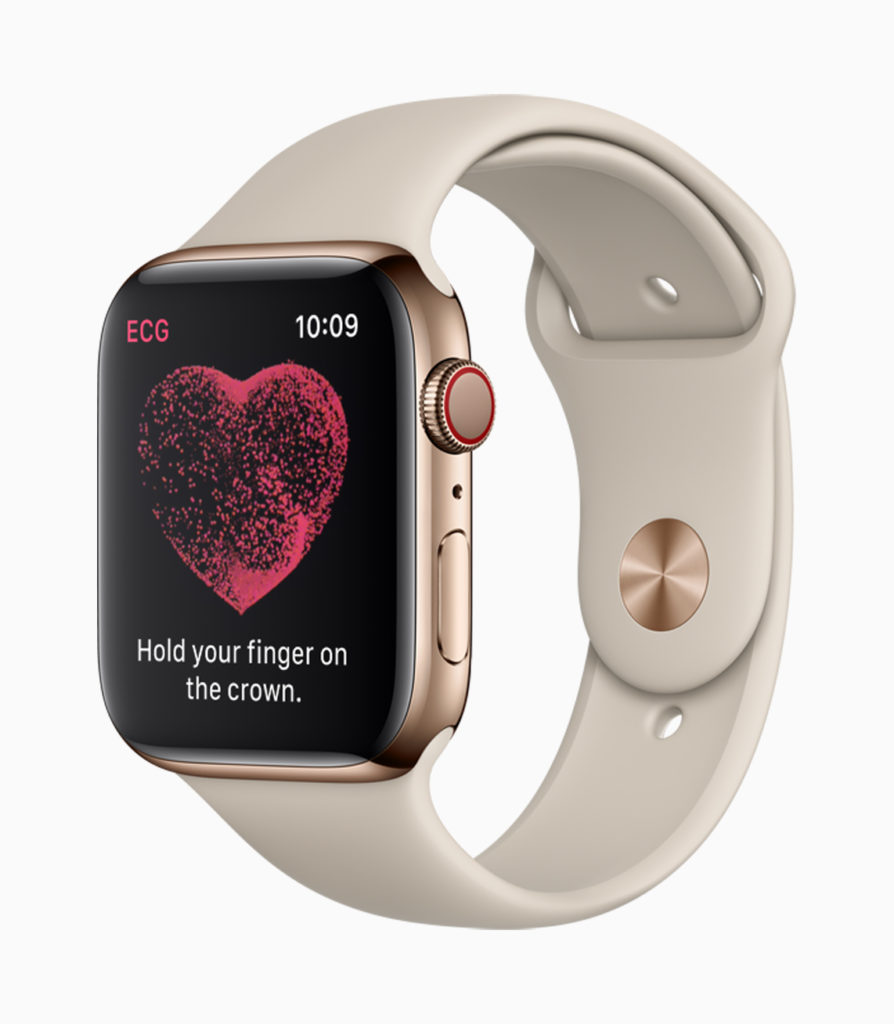 Health sensors
Apple's ECG is already saving lives (such as here) and the company's integration of support for patient health records helps people make better decisions about what they do.
Apple CEO Tim Cook seems really bullish on health. "I do think there will be a day when people looking back will say Apple's greatest contribution to the world was healthcare," he told Time in April 2019.
We believe that the company has been developing health sensor tech to supplement the existing capabilities of Apple Watch. Some claims have included non-invasive diabetes testers, air quality analysis and blood pressure analysis tools.
We haven't seen any regulatory clearance for these, which means that if Apple plans to introduce any of these features it is likely to discuss them at WWDC as it awaits regulatory clearance prior to shipping the new product in fall.
A switch to OLED screens
Reuters reported that Apple has secured a supply of OLED screens for the new watch from Japan Display. Thinner and more flexible than the existing screen technology, this may give Apple a chance to explore a new watch design. Apple does hold a patent for a round watch.
A watch face store
Everyone wants Apple to introduce a watch face store. No one understands why it hasn't. Perhaps this year?
Battery life enhancements
New sensors mean new power demands, so Apple will likely need to improve device battery life. There's some speculation it may also enable true wireless charging, so you will be able to charge your watch from your iPad or iPhone.
Freedom
The only time you really need an iPhone with an Apple Watch is when you set the device up. That's when you need to use the Watch app on iPhone.
Will Apple create an Android app to extend the market for its watch? It doesn't seem especially likely, but the Watch is unlikely to need an iPhone forever and we'll likely see more device independence this year. But I don't think you'll see it on Android. Yet. (But watch how Apple rolls out its services for a glimmer of a road map).
[amazon_link asins='B07HDHLPBM' template='ProductCarousel' store='9to5ma-20′ marketplace='US' link_id='1308aa2c-5681-4f29-9932-4a60b70438a8′]
What about the price?
The introduction of an OLED display means Apple can tweak the design materials it uses for the Watch. Analyst Ming-Chi Kuo has predicted the company will reintroduce a ceramic watch model in this year's crop. Available in Apple Watch Series 3, ceramic models cost $1,299 a pop, indicating the company continues to offer collectible watch models. Entry-level pricing? That seems likely to remain about the same.
A fool's errand
I say this every year: Second-guessing Apple is a fool's errand, some or all of these speculations could be false. We get to see what the facts are when Apple is ready to share them with us.
Please follow me on Twitter, or join me in the AppleHolic's bar & grill and Apple Discussions groups on MeWe.
Dear reader, this is just to let you know that as an Amazon Associate I earn from qualifying purchases.