What we think we know about macOS 10.15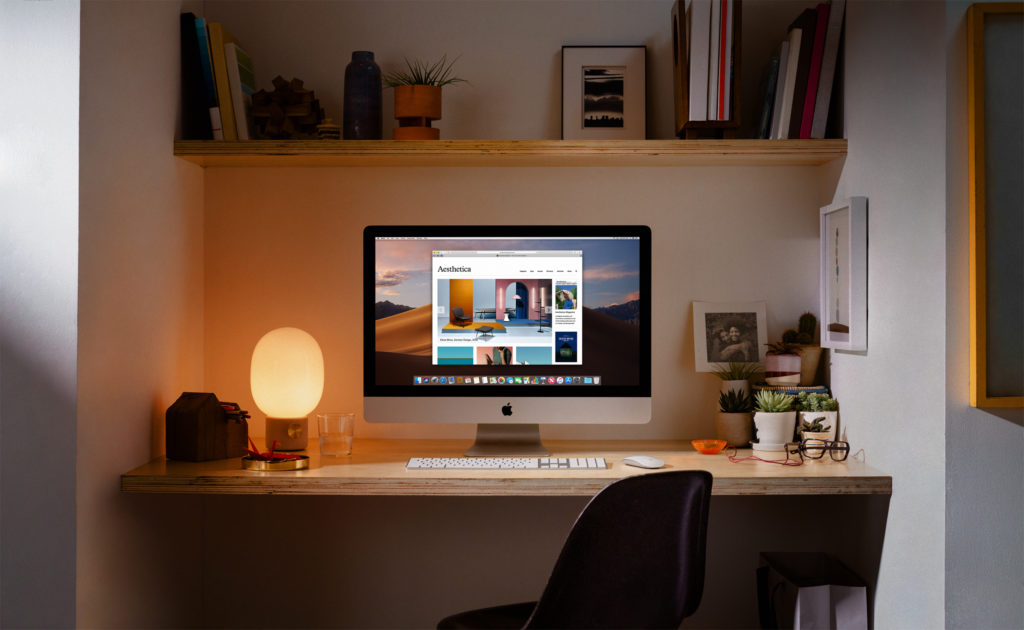 WWDC is coming. We all expect Apple to introduce us to planned updates to the macOS, so what do we think we know so far?
Marzipan for the Mac
Apple has previously promised to release the first version of the much-discussed Marzipan API's that enable iOS developers to quickly create versions of their apps to run on Mac.
The company's News, Home, Voice Memos and Stocks app were released to illustrate work Apple's teams have done so far to create support for elements of the iOS UIKit on Mac.
Phase 2 begins when developers get to access these APIs at WWDC 2019. Phase 3 would logically extend these capabilities and see more iOS apps run in Mac-like fashion in 2020.
The release of these API's will likely be the biggest news at WWDC — but it won't be all Apple has planned for the Mac. Screentime may also make the cut.
Siri Shortcuts for Mac
A 9to5 Mac report claims Apple plans to introduce limited support for Siri Shortcuts for the Mac. This will be limited in the sense that you'll only be able to use Shortcuts that relate to Marzipanified iOS apps running on Apple's veteran computing platform.
Apple Watch
A recent report claims Apple intends extending the number of ways in which you can use an Apple Watch to verify identity when working with a Mac.
At present you can automatically unlock your Mac with your watch, but it seems possible Apple intends adding other authentication features that you currently only find when using a Mac equipped with Touch ID. Things like payments, website authorisations and more may become automated.
This will make the Watch an even more useful device for Mac users, and also sees Apple cross another psychological wall towards crafting a full suite of authorisation solutions for its users.
Consumer acceptance of tech as ID makes it more probable we shall see our tech replace other forms of identification in future.
Continuity
Apple's iOS update is expected to deliver a range of enhancements for iPad users, including a range of enhancements for Continuity, which is what Apple calls those features that make it so god to use Macs and iOS devices together. (Things like the ability to copy something on one platform and paste on the other).
Continuity enhancements that may impress Mac users may include:
A new feature ("Sidecar") that lets you use an iPad as a second external Mac monitor — particularly useful if you can use each window for separate Spaces.
You'll also be able to use your Apple Pencil to draw on the iPad when it is used as an external Mac display, making it a graphics tablet.
[amazon_link asins='B07K3HLMTF' template='ProductCarousel' store='9to5ma-20′ marketplace='US' link_id='cb713284-f4d3-46f9-9870-bb69379a5d1f']
New Apps
There's lots of speculation Apple will unbundle iTunes with the introduction of Marzipan type apps for Music, Podcasts and Books. (Which makes a TV app also likely).
This will be good news for users of Apple's streaming services, but does rather leave the fate of iTunes Match subscribers and those with vast iTunes music collections in the dark. I guess an iTunes archive app may be the result.
Apple is also expected to enhance Mail on iOS with the kind of features other email apps have enjoyed for some time. I can't help but hope a new version of Mail comes to the Mac, given that the current version is a memory leech.
9-5Mac has reported that Apple plans to combine Find My Friends and Find My iPhone into one app that is also network-resilient. (This may turn out to be a move toward Apple mesh).
32-bit bites the dust
We'll see the long-awaited end of 32-bit apps on Macs. This has been signposted for years, and if you still rely on any then I urge you to replace them.
What else are you expecting? Please let us know,
Updated 19/4/19 w, report concerning Siri Shortcuts for Mac.
Please follow me on Twitter, or join me in the AppleHolic's bar & grill and Apple Discussions groups on MeWe.
Dear reader, this is just to let you know that as an Amazon Associate I earn from qualifying purchases.