Apple teams with Malala Yousafzai for TV+ shows
Apple has announced a multiyear programming partnership with Pakistani women's rights activist and youngest Nobel laureate Malala Yousafzai.
This is noteworthy on its own terms, but it also spells out the beginning of a longer term content-driven push from the company. It's also a nice way to mark International Womens Day.
What's happening?
Apple says the new deal builds on the two parties existing partnership. It means Yousafzai will produce original programming for Apple TV+, including dramas, comedies, documentaries, animation, and children's series.
The real kicker in the Apple PR announcing the move is in a section in which the company observes: "Malala and her new production company Extracurricular join Apple's burgeoning roster of creative visionaries, including Oprah Winfrey, Steven Spielberg, Tom Hanks, Will Smith, Jennifer Aniston, Reese Witherspoon, Idris Elba, Martin Scorsese, Leonardo DiCaprio, Octavia Spencer, Kumail Nanjiani, Alfonso Cuarón, and more."
That's quite some content-driven push, right there.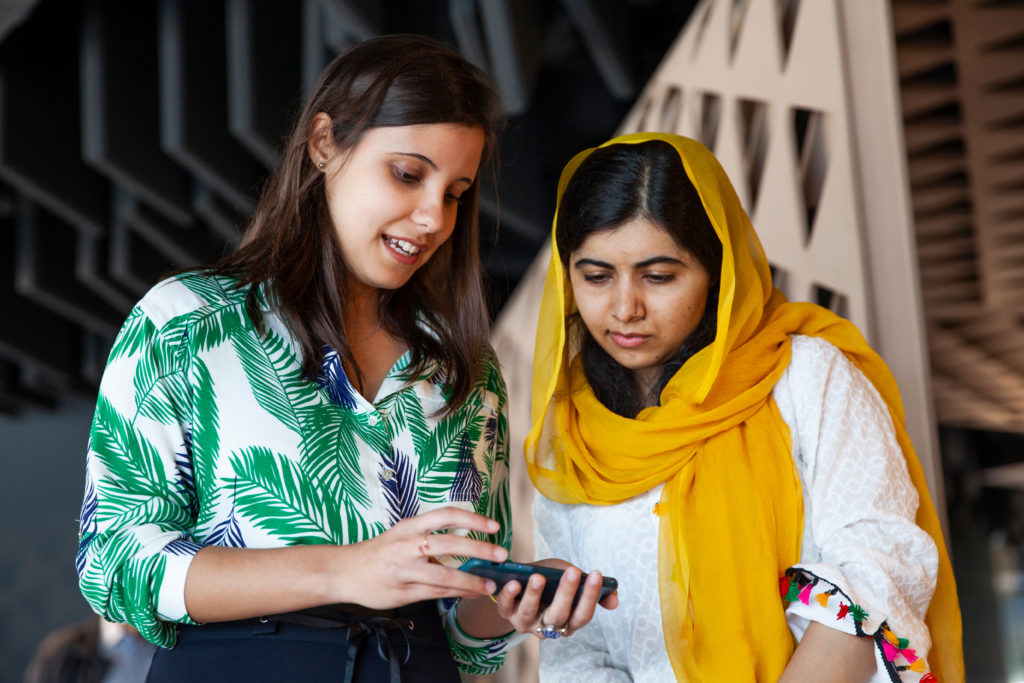 Who is Malala Yousafzai?
Malala published her best-selling memoir, "I Am Malala" when she was 16-years old. Since then, she's since written two more books, starred in a documentary about her early life, and created Assembly, a digital publication for girls and young women available on Apple News. Since launching in 2018, Assembly has published stories from young women in more than 100 countries and in over 20 languages.
Malala also founded Malala Fund to champion every girl's right to 12 years of safe, free, quality education. In 2018, Apple became Malala Fund's first Laureate partner, supporting the organization's work with local advocates and teachers in eight countries where girls face significant education challenges. Apple also assists with technology, curriculum, and research into policy changes to support girls' education.
The partnership has since expanded, and in Brazil, Apple's 10 Developer Academies have partnered with Malala Fund to advance girls' education opportunities there and around the world.
What Malala says
"I believe in the power of stories to bring families together, forge friendships, build movements, and inspire children to dream," said Yousafzai in the Apple PR.

"And I couldn't ask for a better partner than Apple to help bring these stories to life. I'm grateful for the opportunity to support women, young people, writers, and artists in reflecting the world as they see it."
On content
Apple likes to hide things in plain sight, and while a lot of attention focuses on how Apple may not be the biggest streaming service in some markets, this criticism serves to obfuscate the fact that Apple measures success on different terms.
That's what I think Apple's press release explains: "After its launch on November 1, 2019, Apple TV+ became the first all-original streaming service to launch around the world."
This isn't about being the biggest streaming service in crowded markets. It's about delivering a best of breed service in all markets, and this is going to be critical to future TV+ strategy. That's why execs from CEO Tim Cook down stress the brand is all "about original programming".
The release also dwells on the company's focus on delivering high-quality shows, when it claims it has:
"Premiered more original hits and received more award recognitions faster than any other streaming service. Apple Originals have been honored with 78 wins and 297 awards nominations in just over a year, including a Golden Globe Award, Critics Choice Awards, Critics Choice Documentary Awards, Daytime and Primetime Emmy Awards, an NAACP Image Award, a Peabody Award, and more."
So, what Apple is delivering with its deal with Malala Yousafzai is high-quality content designed to resonate not merely with U.S. audiences, but with global audiences hungry for good and relevant content. This will prove shrewd.
To celebrate International Women's Day, Apple is offering extended free trials from Starz, BritBox, History Vault and Lifetime Movie Club channels, featuring inspirational and compelling female-empowered shows and movies.
Please follow me on Twitter, or join me in the AppleHolic's bar & grill and Apple Discussions groups on MeWe.
Dear reader, this is just to let you know that as an Amazon Associate I earn from qualifying purchases.