How to use the Apple Support app when you can't get help in store
Apple has published a shiny new version of its Apple Support app, which lets you access support information, contact tech support and now also lets you manage your Apple services and subscriptions.
What's new in the Apple Support app?
The April 2020 version of the Apple Support app added Dark Mode, an improved user interface and customization between the app and your Apple account. It has also refined the experience so you can use the app to get step-by-step troubleshooting advice.
It also introduced a new set of controls which mean you can manage your services and subscriptions from within the app – Apple has in the past been criticised for not making those easy enough to manage and clearly took this criticism to heart.
Finally, Apple improved the support app's ability to handle support call and message requests.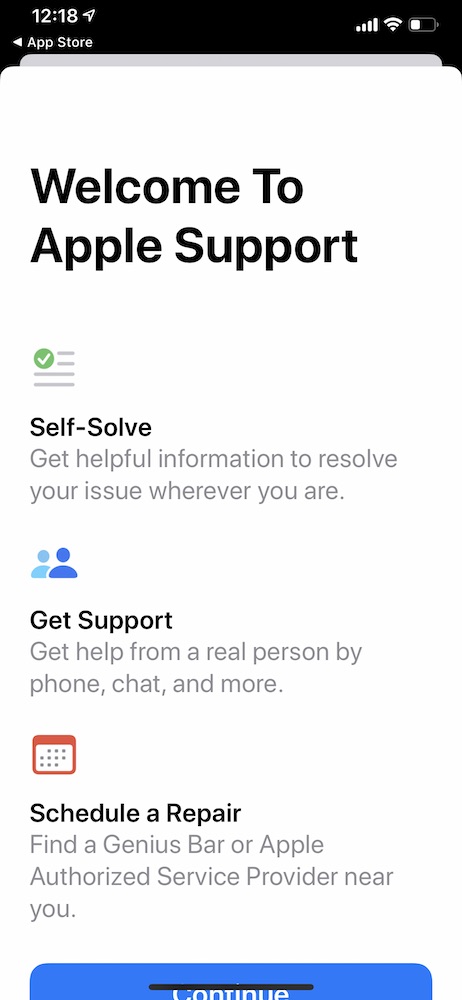 Why use the Support app?
Apple's Support app is smarter and easier to use than the company's tech support website.
While Apple has tried to optimize the experience you get when using Apple Support online some users still find it a little challenging, particularly if they aren't especially technical.
At the same time, as the COVID-19 lockdown showed, there are times when you can't access physical support, which is when this app comes in handy.
What Apple says
"Need help? Get the support you need for the Apple products you love—all in one place. Apple Support gives you personalized access to solutions for all of your Apple products and services. Learn how to manage your subscriptions, reset your Apple ID password, and more. Talk with a real person to troubleshoot an issue, or get guided, step-by-step solutions to resolve it yourself. And if you need to set up a repair, Apple Support will find the best support options available in your area."
How to get the Apple Support app
The Apple Support app is available from the App Store.
How to setup the Apple Support app
Once you launch the app, tap Get Started to be guided through setup. To get more personalized help you should enable Share My Location, if you do so you'll be connected to a local service agent if you make a support request.
How to use the Apple Support app
By default, the app will open into the product you are using to access it. However, if you tap Products at the top left corner you'll find a list consisting of:
All your Apple devices in My Devices
Your Apple Services
More Products – this is an extensive list that includes AirPods, App Store, Apple Arcade, Apple ID, Apple News+, Apple Pay, Apple Pencil, Apple TV, Apple TV+, Apple Watch, Beats, Billing and Subscriptions, Hardware coverage, HompePod, iOS apps, iPad, iPhone, iPod, iTunes, Mac, Mac accessories, Mac apps, Pro apps, Smart Keyboard and Wireless products.
Tap on any of the items in the list to access more information and answers to all of the most common questions, organized in useful topics. Explore these and you'll find a rich treasure trove of tips and advice designed to help you handle most problems.
So, if your MacBook wasn't starting up, you'd select it from the list and choose the appropriate topic. You might choose Startup or Power and then choose Not starting up as expected.
Depending on the problem, you'll find a tool to help you find your closest authorized repair shop, articles to help you with the problem, and a button marked 'Contact' which will call tech support to get more help with your problem.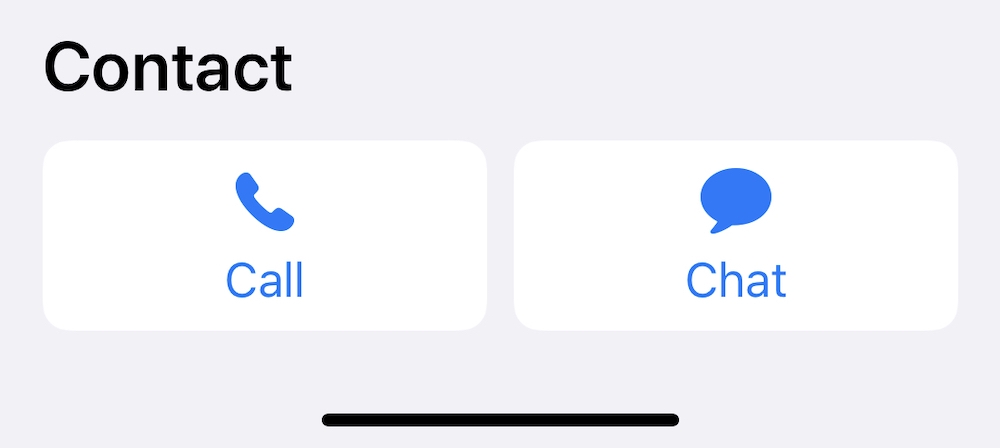 How to contact tech support within the app
The main ways to contact tech support from within the app include:
Send a question via email.
Make contact using the phone.
Initiate a Messages Chat.
Not every form of contact is available with every problem – I've noticed older Macs usually only offer email and phone support.
Some topics include a Send a Question link, which lets you email your query which Apple usually tries to respond to within 48-hours, while others offer a Chat button as well as Call.
How to use the Chat feature
When you use the Chat facility you may need to wait for a little while. Then you can schedule a call for later, or request that the system notify you when a call service agent responds to a written request in chat.
There's also a handy tool that lets you request transcripts of Chat-based conversations, which may come in useful if you've been given instructions to deal with your problem.
Is Apple Support good?
Apple has a great reputation for tech support. Not only does the company work to ensure such support is actually available, it also works hard to make sure that when you request support you actually get the help you require.
Apple tech support also have a great reputation for going that extra mile to help people facing problems. It's all part of Apple's plan to try to provide the best customer experiences.
Bottom line?
If you're working remotely and your Apple product gets a problem, try exploring the resources in the Apple Support app for good advice – and explore these tips, of course.
Please follow me on Twitter, or join me in the AppleHolic's bar & grill and Apple Discussions groups on MeWe.
Dear reader, this is just to let you know that as an Amazon Associate I earn from qualifying purchases.