Apple offers local focus to juice Apple News service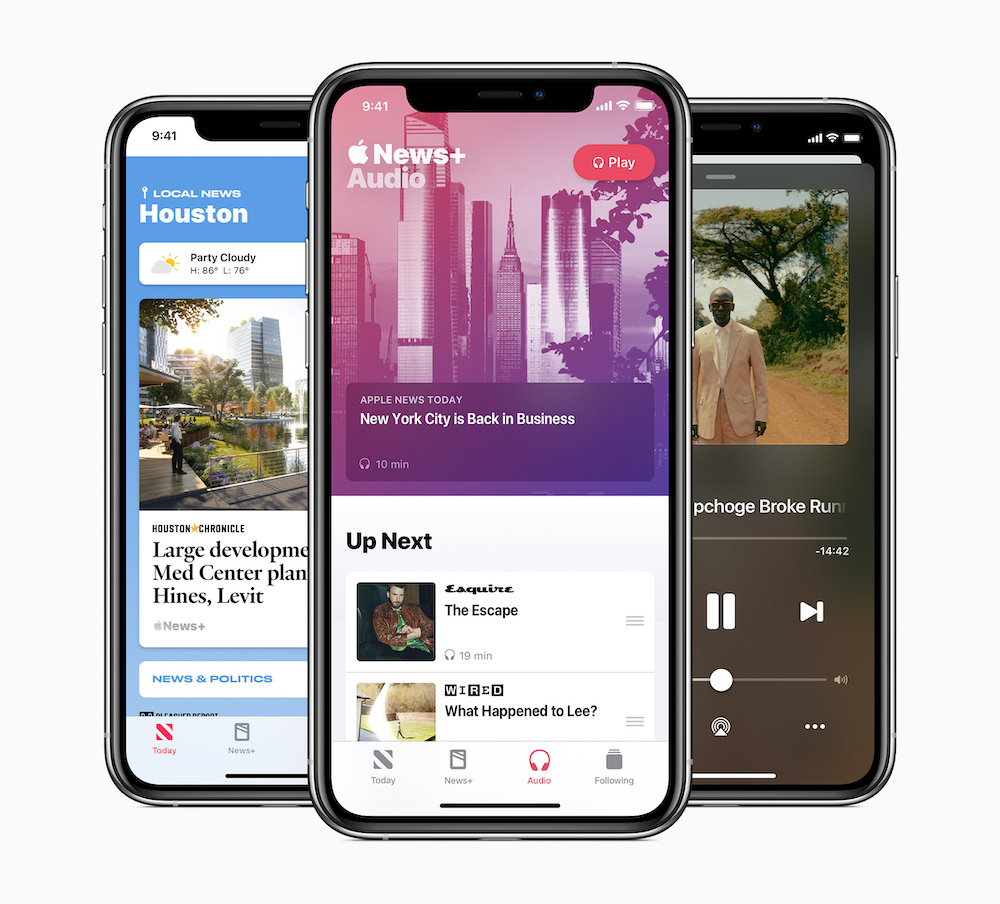 Apple has introduced a range of new features for Apple News and Apple News+ as it attempts to turn the ailing product around. It will probably succeed, given that Apple News draws over 125 million monthly active users in the U.S., UK, Australia, and Canada.
Talk news with Apple
The new features include audio stories of some of the best feature stories from Apple News+ and a daily audio news briefing hosted by Apple News editors.
It also includes curated regional news collections curated in five cities and regions and expanding to more areas in the future. I'd be more optimistic about this as a proposition if the economics of publishing left any space for local news publishers in the first place, given that Apple will be curating, not creating or gathering – though Apple is adding a large number of local and regional news outlets, such as The Charlotte Observer, to Apple News.
Local news collections in Apple News include coverage of topics most important to local communities, such as sports, dining and restaurants, weather, news and politics, and more,
What Apple's News chief says
"Apple News showcases so much great journalism, and we're excited to help bring it to life in new ways with Apple News+ audio stories and a new daily news show, Apple News Today," said Lauren Kern, editor-in-chief of Apple News in a press release.

"We also greatly value our many local news partners — our new local news feature highlights their work for readers who live, and are interested, in those communities."
Apple's news+ audio-cast
Here comes the Apple+ news.
"Beginning today, Apple News will produce about 20 audio stories a week across a wide range of interests," the company said.
These will be narrated by professional voice actors and will comprise audio versions of some of the best feature reporting and long-form pieces published by Esquire, Essence, Fast Company, GQ, New York magazine, Sports Illustrated, TIME, Vanity Fair, Vogue, Wired, and more, and newspapers including the Los Angeles Times and The Wall Street Journal.
This feature is now available to Apple News+ subscribers in the US.
Apple is also introducing a daily audio news briefing in which Apple News editors and co-hosts Shumita Basu and Duarte Geraldino will look at interesting upcoming news, and how it is beign covered by the somewhat concerning "best journalists".
(I say concerning as what is a "best" journalist, and does this value judgement depend on who they write for? Will the service deliver more of the same, or a diversity of voices?)
Apple News Today is free to all listeners and available mornings Monday through Friday directly in the News app in the US and on Apple Podcasts.
Both these news features will be made available in the new Audio tab you'll now find in News.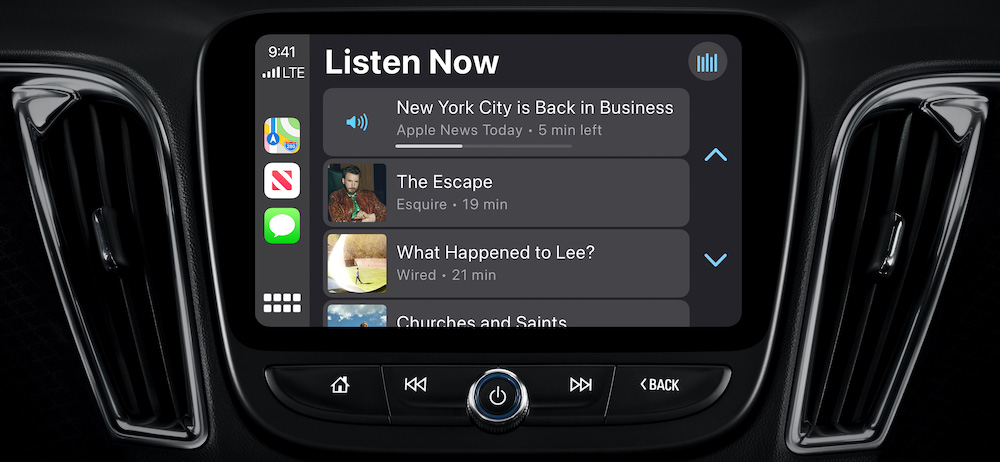 In my car!!
Apple also introduced support for the News app in CarPlay, so users can listen to audio stories and Apple News Today while driving.
Users will be able to sync listening progress across devices: Start listening to an audio story with CarPlay from your iPhone and pick up listening to or reading it later at home.
The local news move matters
I believe a focus on local and regional news content is becoming essential on a cultural basis, and I do hope Apple's attention can create a lifeline for local news publishers. They really need one.
At the same time, there's a huge need for independent local news, and I hope Apple's people can support that, rather than simply linking up with the big news corporations who seem to have done so much damage to local news coverage.
The history of journalism sits in the free sheets, broadsheets and petitions that speak truth to power, after all, not those who simply reflect it.
Please follow me on Twitter, or join me in the AppleHolic's bar & grill and Apple Discussions groups on MeWe.
Dear reader, this is just to let you know that as an Amazon Associate I earn from qualifying purchases.