What we think we know about Apple's AR headset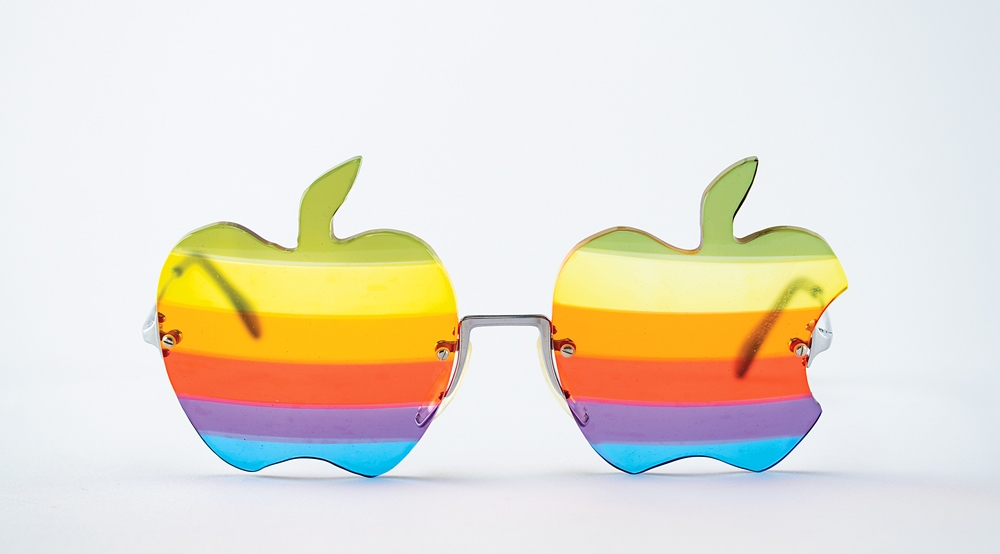 I'd quite like them to look like these. Is that weird?
We seem to be on the fast track for regular rumor and speculation concerning Apple's long-awaited AR headset family as we head toward introduction, possibly in 2021. Much of the latest information reprises what we think we've heard before, but here's a whistle-stop guide to what's being claimed.
Coming in 2022
The first iteration of Apple AR headsets will debut in 2022. This will be an immersive experience, rather than a mobile device.
Coming in 2025
AR glasses that provide an augmented everyday experience will appear.
Coming 2040
AR contact lenses.
Light
Apple wants to create headsets that are light enough to wear and certainly lighter than those available elsewhere. They will weigh no more than 150 grams.
Lenses
The glasses will use a 200-year-old tech called Fresnel lenses, hybrid lenses made of plastic with a short focal length and narrow field of view.
Six
There will be six lenses in the glasses, three for each eye. Stacking them in this way will improve optical performance.
Displays
We've also heard the devices will use Sony's Micro-LED displays, possibly high-res 8K displays. Pegatron will make the EMS.
Price
We've seen reports predicting cost of $1,000-$3,000.
Manufacturers
Lenses from Young Optics and Genius Electronic Optical.
Processor
These things will be portable with their own computing power and storage – but won't be truly mobile devices (presumably so you don't bump into lamp posts while wearing them).
Camera
A dozen cameras for tracking hand movements.
Eye
With eye-tracking technology.
Controls
Gesture and eye movements.
Integration
Apple may highly integrate the helmet with video-related applications (such as Apple TV+ and Apple Arcade.
Appearance
Physically, these devices may have a curved visor, wrap to your face with some form of mesh, and boast swappable headbands.
What else?
The first iteration of these devices really appears to be aimed at providing a "sit back" experience. You won't wear these things when wandering around town, but may use them for deeply immersive entertainment, gaming and specific AR experiences – shopping or real estate, for example.
What is interesting as the release date edges into sight is that the introduction could really accelerate games development on Apple platforms.
Yes, we know the Mac isn't the gamer's platform of choice, but iPads and iPhones are, and so news that Nintendo will work with Nianticto create AR versions of its games may well be a pointer to what's to come in the gaming space.
That's what we think we know so far.
The difference between rumor and reality remains to be defined.
Please follow me on Twitter, or join me in the AppleHolic's bar & grill and Apple Discussions groups on MeWe.
Dear reader, this is just to let you know that as an Amazon Associate I earn from qualifying purchases.