What analysts think about Apple's Spring Loaded product news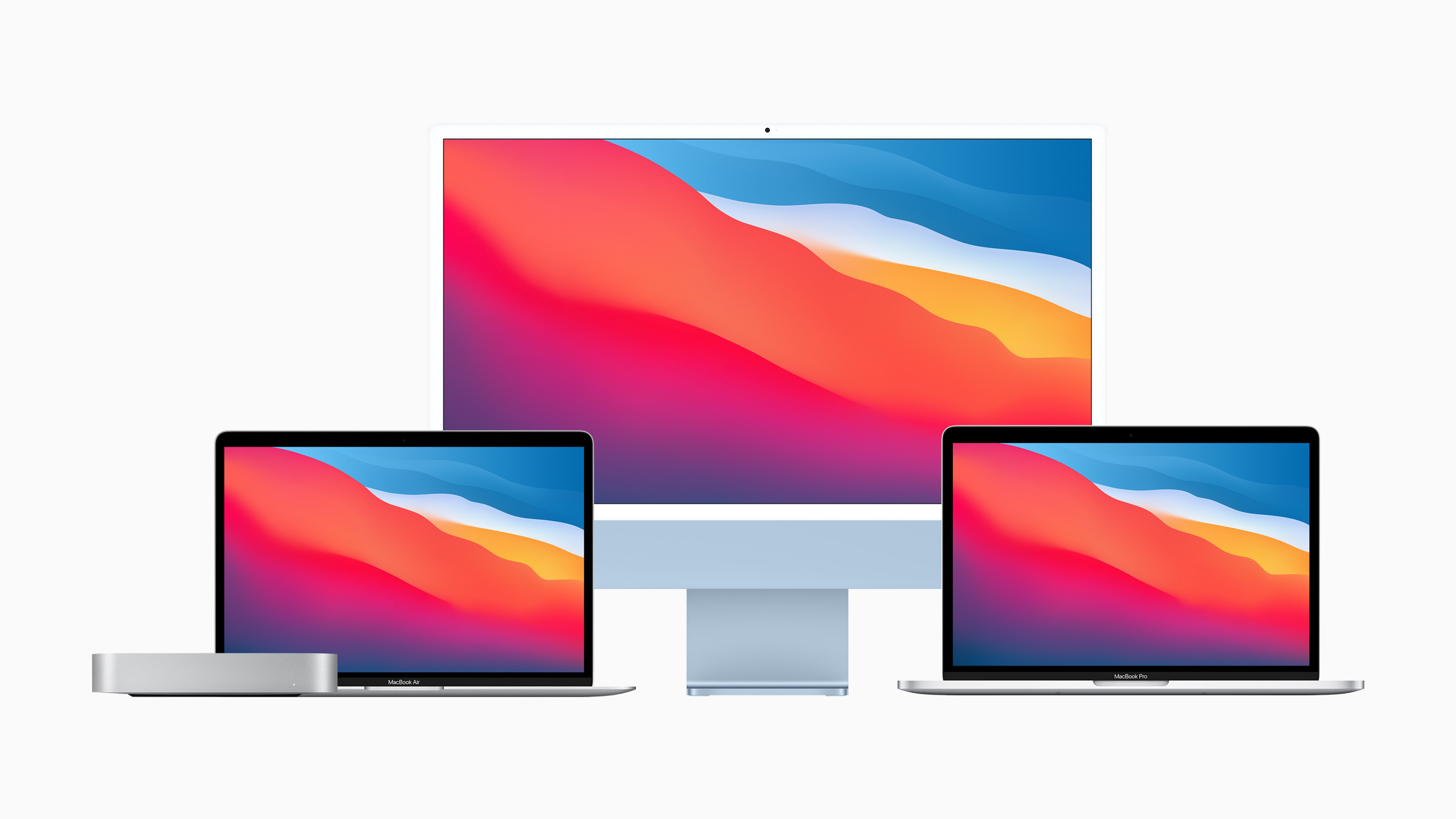 I've been sent a range of analyst opinion and dug out some additional insights for this short collection of reactions to Apple's Spring Loaded event on April 20. The company launched an M1 iMac, an M1 iPad Pro, AirTags, purple iPhones, a new Apple TV, Podcast subscriptions and Apple Card Family during its April 20 Spring Loaded event. What do the analysts think?
Apple sets trend for the PC industry with iMac
CCS Insight's Leo Gebbie, senior analyst, XR and wearables said:
"The shift to online events means Apple can provide more focused launches at times that suit the company and a more even distribution of announcements across the year is highly beneficial."
"Apple's decision to offer a platform for subscription podcasts is interesting. It's unclear how large the consumer appetite is for paid-for podcasts, but given Spotify has also announced it plans to introduce something in 2021 there appears to be emerging opportunity."
"It's an easy step for Apple to offer this service given its existing one-click payment infrastructure for so many of its current services and content. However, the danger is that only megastars with massive followings will be able to create any meaningful revenues."
Can Apple make them fast enough?
On the iMac, Gebbi said: "It is little surprise Apple has resisted updating the iMac over the last few years, given the transformational impact the M1 architecture has had on the overall design. This is an endorsement of Apple's multi-year, multi-billion-dollar investment in creating its own silicon platforms which now power all its key devices."
"Beyond its striking design, the new iMac reflects the wider adoption of remote working and video calling during the pandemic providing a much-improved camera and studio-quality microphones for better audio. This is a trend we expect all PC makers to adopt in their 2021 flagship product line-ups"… "Apple's biggest challenge could be meeting demand in the first few months."
Apple will benefit from 5G
Canaccord Genuity analyst T. Michael Walkley wrote:
"The new products and features were impressive, in our view, as the company continues to demonstrate the strength of its product ecosystem outside of iPhones with sustained double-digit growth in recent periods for Macs, iPads, and services.
"We continue to believe Apple is well positioned to benefit from the 5G upgrade cycle and anticipate strong overall growth trends as 5G smartphones ramp and its installed base continues to expand. Apple's ecosystem approach, including an installed base that exceeds 1.65B devices globally and now over 1B iPhone users, should continue to generate strong services revenue.
"Longer term, we expect higher-margin services revenue growth to outpace total company growth and drive gross margin expansion."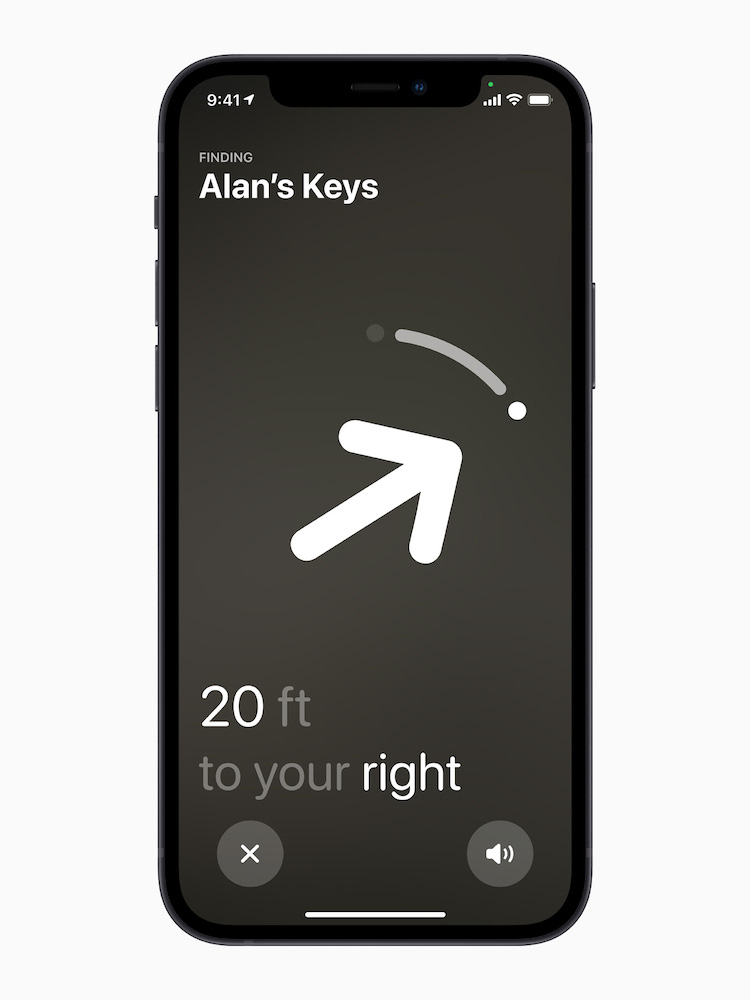 All about the ecosystem
Lynnette Luna, Principal Analyst at GlobalData said:
"The ecosystem message was strong. Nearly every product announcement was about how well each product or service works together. That continues to be a significant weakness of rival Samsung.
"Apple Card was about bringing more family users into the fold to get them into the Apple ecosystem. Apple TV's enhancements hit on how well the hardware works with the iPhone to balance and check color on any TV. The new iMac, while seeing significant hardware enhancements, also highlighted the ability to hand off capabilities between the iMac and other devices, using the iPhone as an example.
"Apple's biggest announcement was the new iPad Pro with a new M1 chip and 5G capabilities, which should help carriers in their quest to sell new 5G subscriptions. A new ultra wide camera on the iPad Pro pans automatically to follow users as they move around and widens out if a second person enters the screen. The feature rivals Facebook Portal and Amazon Echo."
The role of iPads in WFH
Adam Cox,  Senior Analyst, Futuresource Consulting spoke to the role iPads may play in home working, noting that 27% of workers already use tablets within their home working set up, he said: "Although not traditionally thought of as key elements of a work set up, Tablets can be used as second screens for activities like internet research or video conferencing within the home working environment."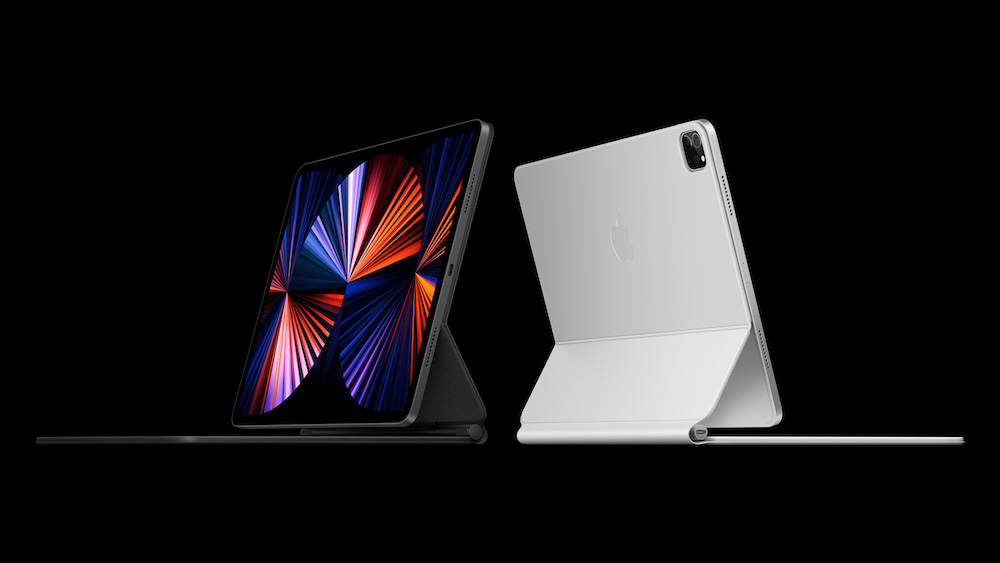 Apple's hybrid workforce play
Katy Huberty at Morgan Stanley said, "We believe that demand from enterprises to adopt more mobility friendly, productivity enhancing computing devices to support a hybrid workforce makes Apple well-positioned to grow its share in the PC/tablet market."
Samik Chatterjee at J.P. Morgan: agreed, saying the proliferation of M1 across Apple's "positions Apple well to leverage the consumer upgrade cycle around WFH devices as consumers increasingly prepare for hybrid work environments."
[Also read: An enterprise take on Apple's Spring Loaded event]
iPad Pro changes the story
Wedbush analyst Daniel Ives spoke to the new M1 chip inside the iPad Pro along wth the mini-LED display. This will be an "iPad paradigm changer" around color performance, dimming capabilities, and high contrast capabilities for the consumer he said. The analyst thinks the majority of iPad users will be heading into a refresh cycle, and believes the purple iPhone will also stimulate interest.
But where's the operating system?
Oppenheimer analyst, Martin Yang notes the iPad Pro but observes that the missing link remains that "users are not able to take full advantage of Apple's unifying hardware architecture yet. Seamless workflow, development environment, and App Stores between MacOS and iOS are still nowhere to be found. Fortunately, those bigger constraints to the full power of Apple Silicon, in our view, are all self-imposed and temporary (before Apple finishes the complete migration)."
(My take: Expect a lot on this at WWDC 21).
Free AirTags with every contract
On AirTag, CCS Insights wrote: "Apple arguably has the largest mesh networks on the planet by virtue of its one billion active iPhone users. This means the probability of finding a lost item that is attached to an AirTag is likely much higher than any other rival Bluetooth-based tracker."
"The AirTag will make a good gift for existing iPhone owners and can be used in promotions as a bundle when selling new iPhones. Don't be surprised to see network operators and major retailers offering a free AirTag when you buy another Apple product."
Eyes on F21Q2 data
Katy Huberty at Morgan Stanley seems pretty confident for some earnings upside in next week's financial report, raising revenue forecasts and predicting at least 19% YoY growth in every product segment. "Most importantly, we expect next week's report to highlight the strength of Apple's diverse product and services ecosystem, which continues to push the boundaries of what is possible on a computing device," she wrote.
Please follow me on Twitter, or join me in the AppleHolic's bar & grill and Apple Discussions groups on MeWe.
Dear reader, this is just to let you know that as an Amazon Associate I earn from qualifying purchases.