Rare early Apple retail store sign goes to auction
An extremely rare 1978 Apple Computer retail store sign is to be auctioned this week, with bidding beginning at $12,000.
Follow the signs
The sign displays the famed rainbow colored Appel logo and measures 4'-x-5'. It's one of the earliest such signs around and was displayed by an authorized reseller who learned about Apple when attending a computer conference in 1976.
"Acrylic sign in metal frame measures 48.5" x 60.5". A few surface marks, and some yellowing to background, but rainbow colors remain bright. Overall, very good condition," the auction listing reads.
This is just the latest in a long line of Apple auctions. In the last few years we've seen a floppy disk signed by Steve Jobs, a signed copy of Macworld and even a set of incredibly rare Apple rainbow logo sunglasses go on sale.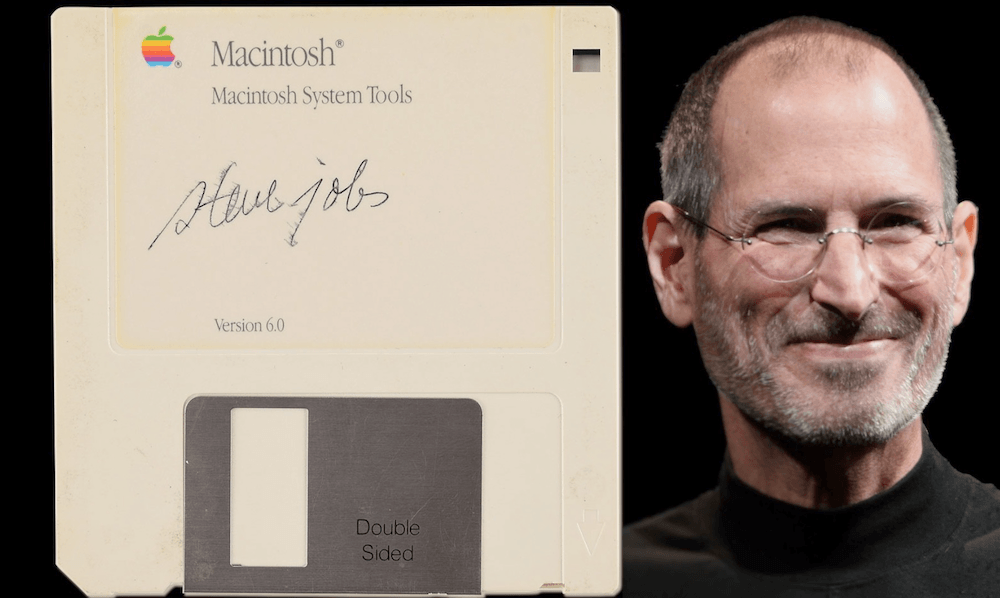 Apple's other big market
The collector's market is beyond memorabilia, other items that have picked up hguge buds include a fully functional Apple-1 computer and a unique collection of Apple-II schematics written by Apple's other founder, Steve Wozniak, which raised over half a million dollars.
In 2018, a job application signed by Jobs was expected to raise over $50,000 when it went on sale, but ultimately sold for an astonishing $179,000. That same job application is also up for sale at Charterfields in London on February 24 this week, with bidding starting at just over $20,000.
Happy birthday Steve
It is interesting to note that Steve Jobs was born February 24, which means both items of memorabilia are going on sale during the week of his anniversary. It is interesting to reflect the achievements of the mercurial CEO, given that even now, a decade since his untimely death, people remain ready to invest thousands in items of memorabilia connected to his company.
Please follow me on Twitter, or join me in the AppleHolic's bar & grill  group on MeWe.
Dear reader, this is just to let you know that as an Amazon Associate I earn from qualifying purchases.