Mobile Payments Will Generate Hundreds of Millions of Dollars Each Year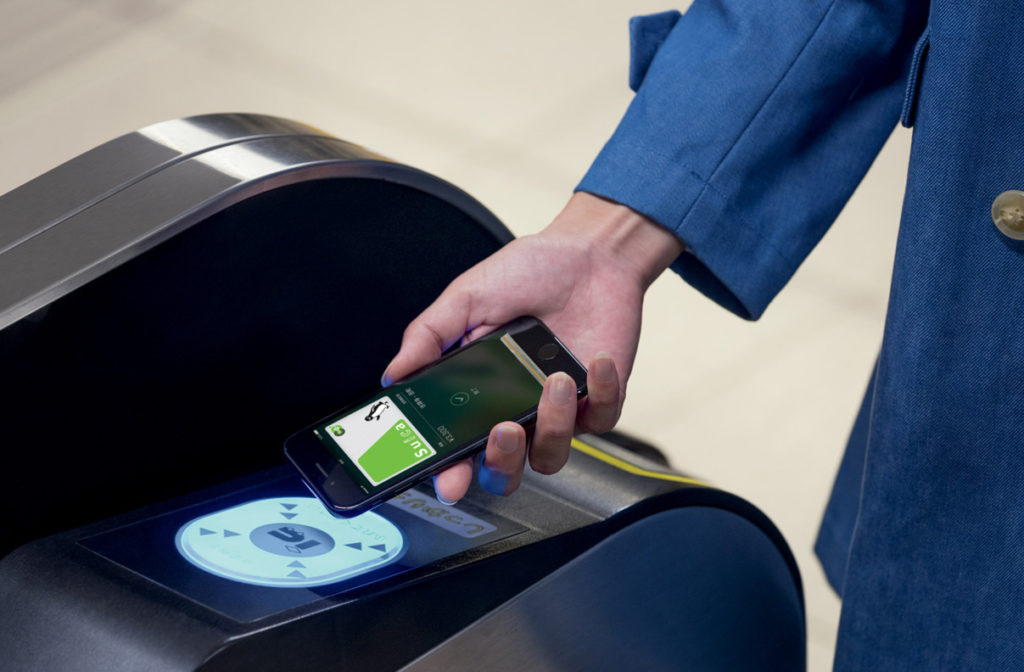 It's astonishing how little respect Apple's fastest-growing product line gets, but it's clear as crystal that Apple Pay is a serious business. It's also nice to note (it being International Women's Day) that this incredibly important business is led by a woman, vice president Jennifer Bailey.
Read on to find out more about Apple Pay's exponential rate of expansion, and why I think Apple Pay may eventually add hundreds of millions of dollars – perhaps over a billion – to the company balance sheet.
Apple Pay for Charity
Apple Pay for Charity launched in the U.S. in 2016, but from today Apple Pay users in the UK can donate to over twenty charities online using the service. You can authorize your donation with a fingerprint, just as you can pay for items using Apple Pay on the Web.
We know this means no messing around with credit card numbers, authorizations, and Apple claims people offering support for Apple Pay online see higher conversion rates.
To donate, just look for the 'Donate With Apple Pay' logo on the charity site. You can use your MacBook Pro with Touch ID, iPhone, or any TouchID-equipped iOS device to authorize payment made on a Mac.
Charities supporting this include: ActionAid, Alzheimer's Society; Barnardo's; British Heart Foundation, Cancer Research UK, Comic Relief, Concern, DEC, Marie Curie, Oxfam, (RED), The British Legion, RNIB, RSPB, RSPCA, Scope, Sightsavers, Unicef, VSO, WaterAid, and WWF.
Apple Pay Launches in Ireland
Apple Pay this week went live in Ireland, supported by Mastercard, Visa, KBC, and Ulster Bank. The company is thought to be in discussion with AIB, Bank of Ireland and Permanent TSB, but no announcement has been made at this time.
The service also works with German payment processor Wirecard's Boon service, which lets you use a prepaid virtual Boon card to pay at additional retailers. "We ultimately want to bring Apple Pay to as many users in Ireland as possible," said head of Apple Pay Jennifer Bailey.
The addition means Apple Pay is now available in 15 markets: the U.S., UK, Canada, Australia, China, Singapore, Switzerland, France, Hong Kong, Russia, New Zealand, Japan, Spain, and Ireland.
Apple Pay for Italy
Apple this week published Apple Pay pages on its Italian website. The page notes that its partners in Italy will include UniCredit, Carrefour, and Boon with both MasterCard and Visa supporting the service. Apple is also expected to introduce Apple Pay support in Germany "soon".
Apple Pay Taiwan Launch Imminent
Seven banks in Taiwan have been granted permission to support Apple Pay, which is expected to launch in Taiwan "soon".
Update: Apple Pay Belgium Looms
Even since first writing this fresh rumor breaks, claiming Apple plans to launch Apple Pay in Belgium in May. CBC Banque & Assurance Tweeted that it expects to support the system from May. More here.
Extending Support
This isn't just about introducing Apple Pay support in new markets. It's also about extending the available support in existing territories.
The Apple Pay team appears to be going full steam ahead on this, adding support for over fifteen banks and credit unions in the U.S. and Japan.
Japan is especially interesting – the most mobile-savvy market on the planet, Apple knows the importance of prompting adoption there and is pushing a range of offers and deals to boost it.
The Money Machine
U.S. Apple critics remain incredibly myopic in their assessment on the success of Apple Pay.
When it launched the service, the U.S. market was way behind others in the drive to contactless payments, but markets across Europe were – and are – far more prepared to use such services.
Usage is growing incredibly fast – UK consumers made three times as many contactless payments in the UK last year, spending c.$30 billion. Apple has been reported as taking a 0.15 percent cut of purchases made using Apple Pay.
If that's a typical share, then at that kind of scale, we're looking at a $45 million cut for contactless payment providers in the last year in the UK alone.
What's it Worth?
However, the potential is far, far higher, with $20 trillion spent using payment cards worldwide in 2014, Apple Pay could provide a nice slice of up to $30 billion in payment provision revenues per year.
It won't get all of this – only a handful of consumers use these services right now, but around 75 percent of those who do (in the U.S.) will use Apple Pay.
Time for some conjecture: If we imagine just ten percent of traditional payment card users migrate to use mobile payments, and then assume just half of these (don't forget the U.S. figure is higher) use Apple Pay, then we are looking at a service that could generate a cool $1.5 billion or more each year.
I'm sure I've missed some pros and cons in this utterly guesstimated analysis, but it's still very easy to imagine the Apple Pay business generating hundreds of millions of dollars every year to the AAPL bottom line.
Now take the poll!
Dear reader, this is just to let you know that as an Amazon Associate I earn from qualifying purchases.