What is Apple's Time to Walk and how to use it?
With an eye to what has become the new rock 'n roll, Apple has added a Time to Walk feature for use by Apple Watch owners who also subscribe to its Fitness+ service.
What is Time to Walk?
Time to Walk is a new approach to the Outdoor Walk workout option you can already use on an Apple Watch.
Aimed at Fitness+ subscribers it consists of stories, photos and music from what the company calls "influential people" that it hopes will help inspire Apple Watch users to walk more.
The launch content includes narrated walks from Dolly Parton, Daymond Green, Shawn Mendes and Uzo Aduba. They don't yet include reflections from Naomi Klein, Jeremy Corbyn or Bernie Sanders, all of whom I'd find pretty interesting to hear the thoughts of.
I'd also be quite interested to listen to what Christina Koch, Stacy Allison or Ellen Feiss thought when walking.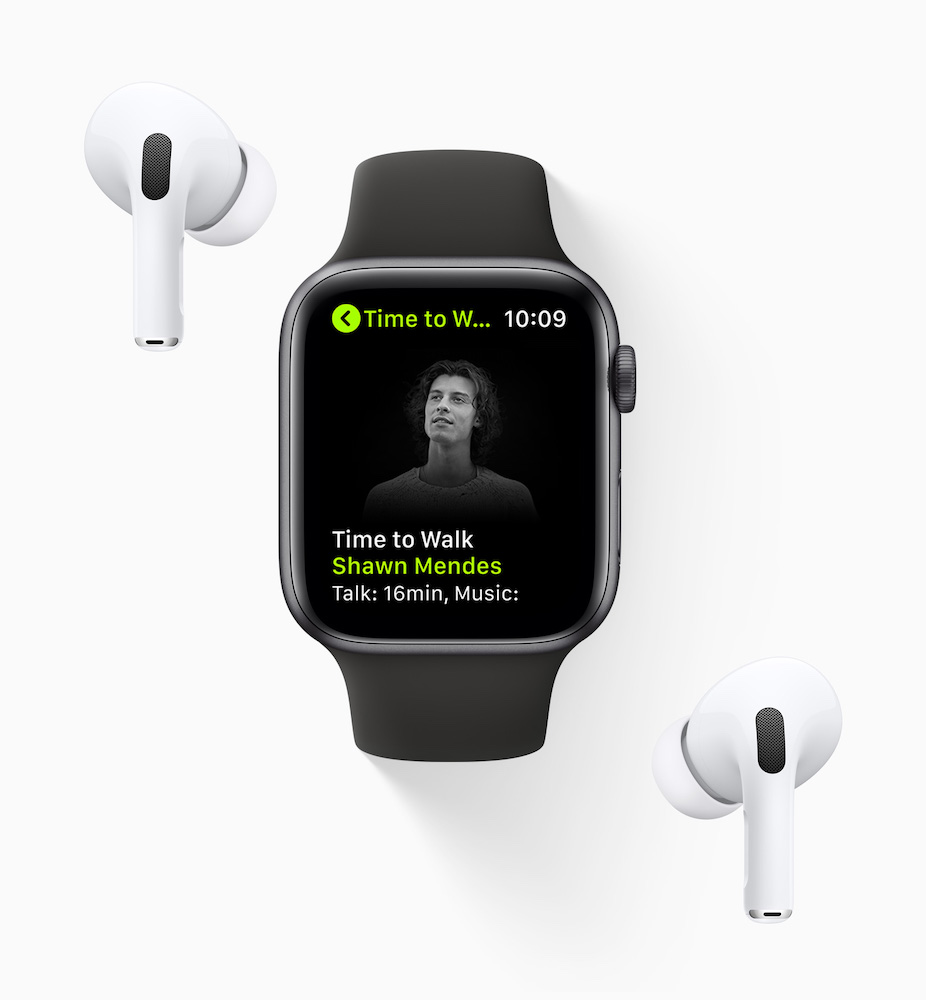 What do the episodes consist of?
Time to Walk consists of numerous original episodes that reflect the narrator's own personal, life-shaping moments.
I kind of see these as TED Talks for walkers, offering a combination of lessons, memories, thoughts, humor and whatever else the speaker comes up with while being recorded while being outside on their own walk.
The narratives also feature images that appear on the Apple Watch. Once you've heard the stories the narrator introduces a short playlist of songs they say have provided motivation and inspiration.
What Apple said
Jay Blahnik, Apple's senior director of Fitness Technologies:
"Walking is the most popular physical activity in the world, and one of the healthiest things we can do for our bodies. A walk can often be more than just exercise: It can help clear the mind, solve a problem, or welcome a new perspective.

"Even throughout this challenging period of time, one activity that has remained available to many is walking. With Time to Walk, we're bringing weekly original content to Apple Watch in Fitness+ that includes some of the most diverse, fascinating, and celebrated guests offering inspiration and entertainment to help our users keep moving through the power of walking."

What is available?
The first four episodes come from Dolly Parton, Daymond Green, Shawn Mendes and Uzo Aduba. Parton said:
"I've loved walking ever since I was a little girl in the Smoky Mountains. I think it's so important to be able to get out and walk if we can during this time.

I do my best thinking when I walk. And while many of us feel confined during this time, I'm hopeful that people will take a walk down memory lane with me and we can all feel a little more freedom taking the time to walk together."
New episodes will appear in the Workout app on Apple Watch from a different guest each Monday through the end of April. Users can browse and enjoy previous Time to Walk episodes whenever they like.
Walking has always been one of my favorite ways to clear my head and gain new perspectives. We hope Time to Walk can bring a little inspiration, some companionship and perhaps a laugh all while enjoying the benefits of one of the healthiest activities. https://t.co/CaZpdwlVc2

— Tim Cook (@tim_cook) January 25, 2021
How does Time to Walk work?
Time to Walk episodes are automatically downloaded to Apple Watch with a Fitness+ subscription, and users can start an episode directly from the Workout app.
Once a Time to Walk episode is selected on Apple Watch, a Walk workout automatically begins and users can go at their own pace while listening with AirPods or paired Bluetooth headphones.
New episodes ranging from 25 to 40 minutes will appear automatically in the Workout app on Apple Watch, and users can also browse episodes in the Fitness+ tab in the Fitness app on iPhone.
To use one, tap the Workout app and select the relevant episode.
Also for wheelchair users
For Apple Watch customers who use a wheelchair, Time to Walk becomes Time to Push, and automatically starts an Outdoor Wheelchair Walk Pace workout.
Please follow me on Twitter, or join me in the AppleHolic's bar & grill group on MeWe.
Dear reader, this is just to let you know that as an Amazon Associate I earn from qualifying purchases.