Logitech Crayon: Apple Pencil for the rest of us
Introduced in early 2018 and aimed at iPad-using children, the Logitech Crayon has several advantages in comparison to the Apple Pencil, though these are tempered by some less great features, too.
What is the Logitech Crayon?
The Logitech Crayon is a digital pencil that's designed specifically for the excellent 6thgeneration 2018 iPad.
Made from aluminium with a silicon rubber cap and a handy little power on/off button, it's an Apple Pencil for children. With that in mind it's a little smaller (163mm-x-12mm-x-8mm) than the Apple device (though it weights about the same).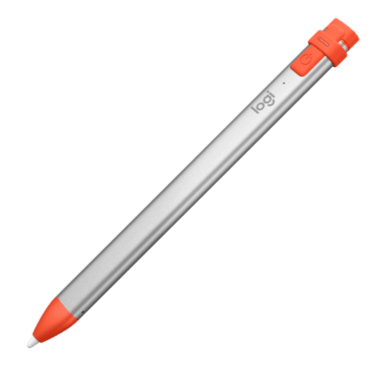 How does it compare to Apple Pencil?
Both products communicate with the iPad thanks to their internal components and a replacable tip. Features include tilt sensitivity and palm rejection technology, just like the Apple Pencil.
The good stuff
There are three features I think make this a slightly better device:
#1: The power button
Crayon has its own power button. Press it for a second to switch the device on. I've found the stylus retains power for weeks once charged – it will power itself off after 30-minutes of idle time to preserve battery.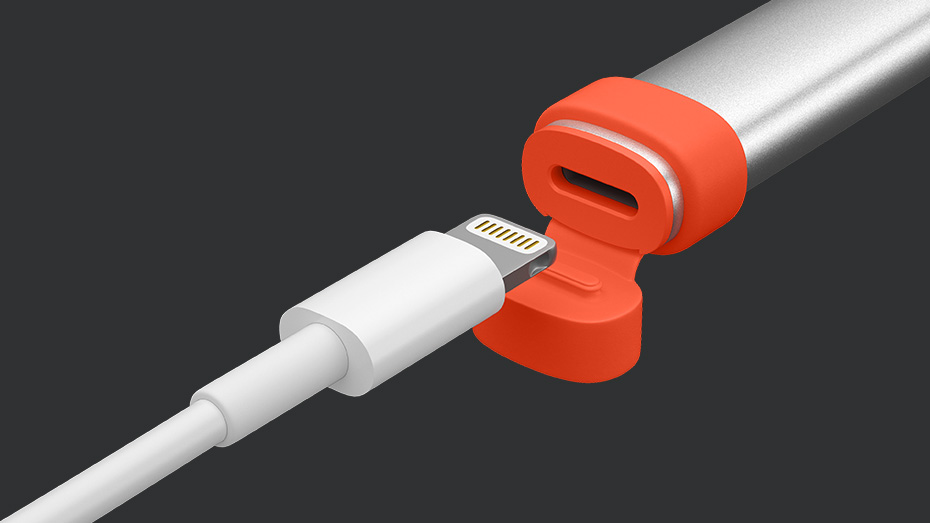 #2: The battery indicator
Apple Pencil has no on-board battery indicator. While you can check battery levels on a paired device, pairing isn't always stable so you can't always tell if your Pencil is paired or powerless. Crayon gives you a nice red/green light indicator to show power levels. I like that feature.
#3: Charging slot
You need to take the cap off the Apple Pencil to expose the lightning connection. When you connect the device to an iPad to recharge you run the risk of it accidentally being snapped off, or losing the cap. Crayon's cap is attached to the device and you can power it up with any lightning cable as it has a lightning slot, rather than a connection.
The bad stuff
There are also some things which are not so great about Crayon:
Pressure sensitivity
The Crayon lacks pressure sensitivity. This limits what you can do when you draw – this limits the creative uses of the device, thought the fact it has palm rejection prevents you accidentally drawing something.
Pencil v Crayon
You can't have an Apple Pencil paired to the device and use a Crayon. You can, however, use a Crayon with multiple devices – and because it uses wireless pairing rather than Bluetooth I've actually found the pairing process much more stable.
To connect a Crayon to your iPad you must first forget any Apple Pencil the tablet is paired with, switch the Crayon on and it should be ready to go.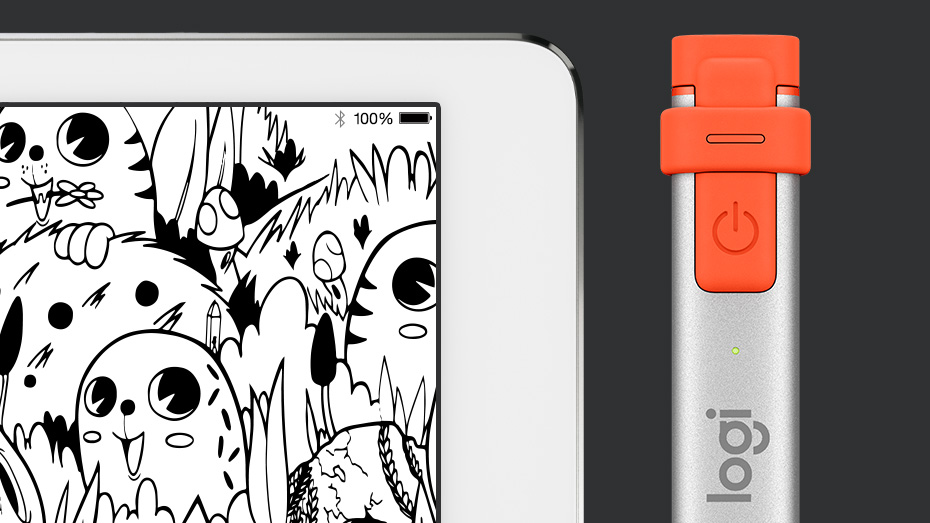 What is it like to use?
Even though it is more robust than Apple Pencil, I experienced very little difference using Crayon in contrast to the Pencil – and to an extent I preferred it.
I find the Crayon a little easier to hold and really like the fact that it doesn't have to be connected to another iOS device to charge as I'm super-paranoid about breaking both when the Apple Pencil is plugged into my iPad Pro. I also like the flatter shape of the device, as it means it is less likely to roll off the desk, while the connected cap is a nice touch.
For sketching, writing and mark-up, Crayon seems a good bet, but if you want to make more complex images you really should choose Apple Pencil.
[amazon_link asins='B07CT4ZKV9′ template='ProductCarousel' store='9to5ma-20′ marketplace='US' link_id='344ea70c-cbe1-11e8-8f21-d95ca9439a09′]
Buying advice
If you're an artist, get a Pencil. If you just want something you can carry around and forget about that is going to be robust enough to handle life in the forgotten section of your pocket or bag, Crayon may be all you need, at least until Apple updates the Pencil.
Where can I buy a Logitech Crayon?
At present you'll find one of these at Apple.com and also directly from Logitech. It costs $69.99. For schools and school districts in the U.S. and Canada it costs $49.99.
Dear reader, this is just to let you know that as an Amazon Associate I earn from qualifying purchases.