How to forward messages and images from your iPhone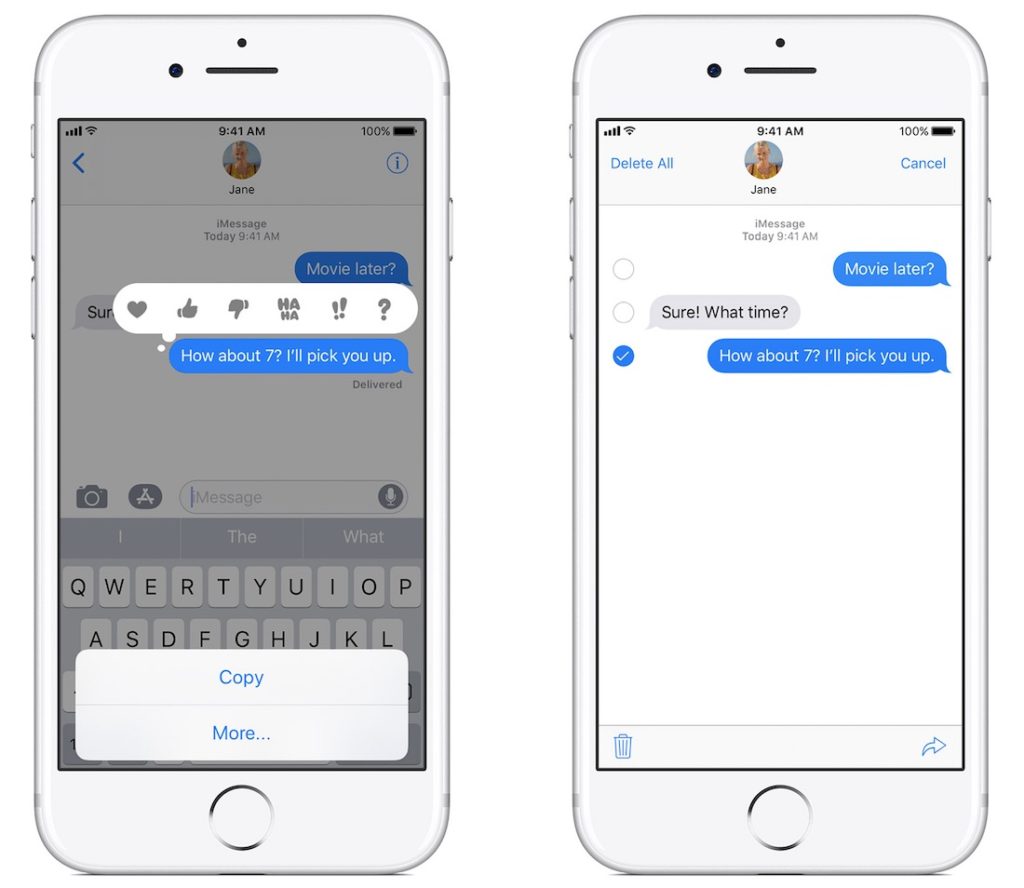 Received a text or image message you really want to share with other people? Perhaps you have the address for tonight's party, or the redemption code for a discount on this great Amazon product. It may even be a picture of a mutual friend making a fool of themselves. While it's not terribly obvious to figure out how to share these things from your iPhone, there is a way to do it – and it's simple! Just follow these steps:
Use the More menu
Find the message or image you want to share in the relevant conversation thread
Long press the message until a pop-up menu appears. (Tap a message in the thread, not the photo as this takes you to the Share menu). This offers those quick response buttons and a selection of commands.
It looks like this: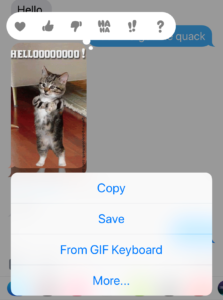 Tap More.
Empty circles will appear to the left of all the text and images in the thread.
Tap the circle beside anything you want to forward (texts or images)
Then tap the curved arrow button at the bottom of the screen
You'll be asked to enter the contact detail(s) of those you wish to forward the message to.
Hit Send
You can use this method to forward texts, videos, GIFs, images, anything at all – just remember to long press a text bubble to get to the appropriate sequence of commands, as once you are there you just need to tick the relevant bubble.
There are lots of other things you can achieve in Messages.
How to block and mute unwanted messages
If you are receiving messages from people you don't know, you can block them as follows:
Open the conversation you want to block
Tap the details icon (the i)on the right side, at the top of the screen
A new screen opens up. This includes the Do Not Disturb Turn this on (green).
In future, you won't be alerted when new items appear in the thread, though you can see if new messages come in visually if you glance at your iMessages list.
You can also block the contact completely.
How to search messages
You can search through message contents for keywords and so on just like an email, but you need to enable the feature in Spotlight search. Open this in Settings>General>Spotlight Search and set Messages to on (toggle green).
How to use the most relevant contact number
If someone has made contact and you want to find out which number (or email) to use to get back to them, just tap the I (information) icon at the top of the Messages thread, tap their name to access their contacts card and look for the word "Recent" beside one of your contact's phone numbers or email addresses. That's where they contact you from.
Dear reader, this is just to let you know that as an Amazon Associate I earn from qualifying purchases.