Apple's surprise product inspires creative kids
Apple has shipped yet another surprise product, and this time it's a complete course designed to help unleash children's creative skills in drawing, music and video – you can get all three courses for free from Apple Books.
Apple's surprise product inspires creative kids
Everyone Can Create is the creative equivalent of Apple's Everyone Can Code curriculum.
Like Everyone Can Code, it consists of beautifully illustrated books to help kids learn new skills and lesson plans and other guidance teachers can use to unlock those childhood imaginations.
Apple notes that the free courses and guides provide teachers with the tools they need to deploy these creative skills and lessons into any assignment and across any subject – video is great for presentations, for example.
The courses reflect Apple's fundamental beliefs around education, and its commitment to making the process as engaging and personalized as possible as it seeks to unlock the talent inside of young minds.
Apple VP Education John Couch told me that he believes education is about helping students find their own abilities and passions and that the "Curriculum should then drive that passion. 'Education is what people do to us, learning is what we do for ourselves," he said.
Creativity and personalization is critical to teaching, he believes.
Apple's new courses are a good attempt to create a teaching methodology around unleashing that creativity in ways that makes those skills deeply relevant across other forms of learning.
Creativity unlocks thought
Apple has worked alongside educators to help them foster creativity in the classroom for over four decades.
These new project guides were developed in collaboration with educators and creative professionals to help kids express themselves, and help teachers bring students' creativity to life across any subject.
"In my many years as an educator, I see a marked difference in my students when they're given a creative outlet. I can see their wheels turning, and they are more engaged and inspired by the world around them," said Anthony Stirpe, teacher of English and Language Arts at New Rochelle High School in New York.
"The best thing about Everyone Can Create is that any teacher can piggyback on experts and insert creativity into their existing lessons."

Apple for the teachers (and the kids)
There's a tech buy-in to the courses. In this case students need to be using an iPad, such as the quite excellent 2018 iPad and free apps including GarageBand, iMovie, Clips and Swift Playgrounds.
Since releasing a preview in March, educators in more than 350 schools around the world have started working with Everyone Can Create.
"We believe Apple technology can help unleash every child's creative genius," said Philip Schiller, Apple's senior vice president of Worldwide Marketing.
"Working closely with teachers, we have built the Everyone Can Create curriculum to help bring creative expression and the arts into the classroom, and to help students stay engaged through creativity and ultimately be more successful."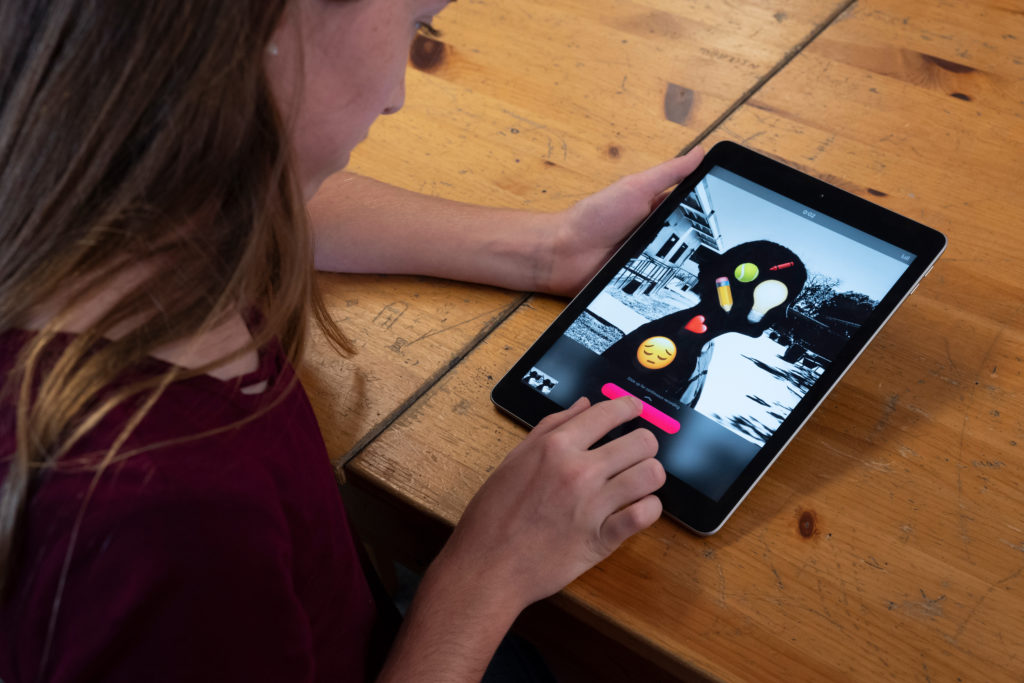 What does the course consist of?
Everyone Can Create includes four new project guides for drawing, music, video and photos available for free in Apple Books. Each guide provides a series of projects that help students build foundational to advanced vocabulary and techniques in each medium.
A new teacher guide helps bring these projects to life in the classroom with 300 lesson ideas across media, projects and subjects. For example, a math teacher can guide students to use the iPad camera and burst mode to capture the arc of a basketball being tossed through a hoop and measure its parabola.
[amazon_link asins='1944648437′ template='ProductCarousel' store='9to5ma-20′ marketplace='US' link_id='6063ebf0-c58a-11e8-a14f-67ac346a05bd']
The Everyone Can Create series is now available in English everywhere Apple Books is available. Additional languages will be available by the end of 2018.
Apple also offers its Classroom app which helps teachers integrate iPad and Mac into the classroom and Apple Schoolwork. There are almost 200,000 education available in the App Store today. In addition, any teacher or student with a Managed Apple ID has access to 200GB of free iCloud storage.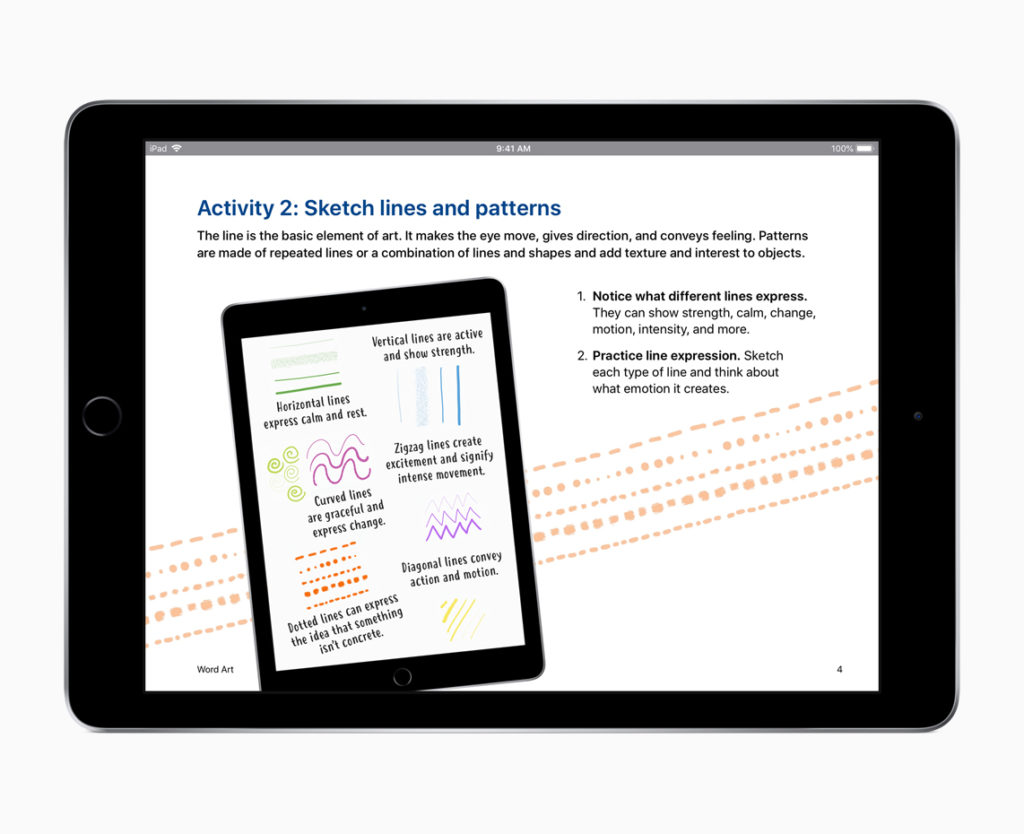 Where can I find out more?
Apple Stores are using Everyone Can Create in Today at Apple Teacher Tuesday sessions. Apple's 504 stores in 24 countries have already taught over 5,000 hands-on Teacher Tuesday sessions on topics including coding and app design, video and music creation, and creative visual presentations.
You an also find out more on the Apple website.
Dear reader, this is just to let you know that as an Amazon Associate I earn from qualifying purchases.