3 Cool Connected Gadgets For Travellers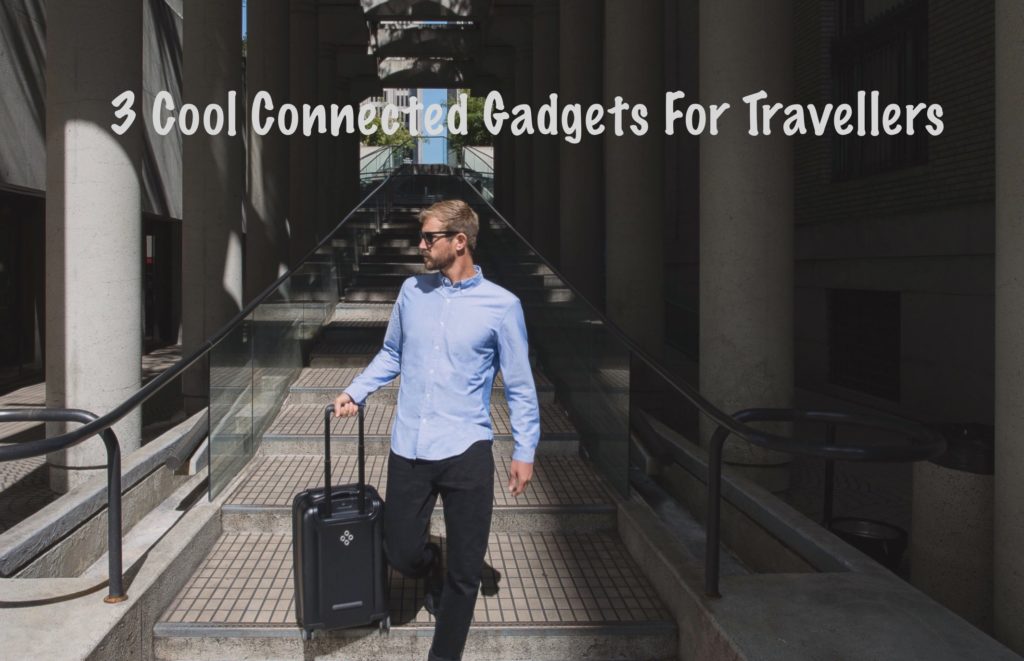 If you use an iPhone and like to travel then you'll certainly want to take a look at these three cool connected products to take with you on your journey. They'll protect your stuff, preserve your identity, and help you sleep.
The case: Bluesmart One
Built to fit inside the carry-on size of most airlines, this robust connected suitcase links up with an app on your iPhone so you always know where it is. That's not the only feature: a built in digital scale helps you make sure you stick well inside weight restrictions, while the remote digital lock lets you lock and unlock your case using your iPhone. What if your phone runs out of power? No problem, the case features a built-in battery pack with 2 USB charging ports that will charge it up to six times, and the built-in GPS tracking means you can keep an eye on your luggage from anywhere you can get a signal. $329.
The wallet: Royce Freedom Wallet
Airports attract two types of people: people going somewhere, and people who want to make money from them. ID theft and card cloning is a problem at airports. Criminals like to scan people's cards, clone them, and take their cash; pickpockets like to take their wallet. What can you do? You can get one of these handmade soft leather wallets, equipped with built in protection against RFID card cloning and a small Bluetooth transmitter that will warn you if you drop or otherwise lose your wallet, and help you find it, too. From $99.
The mask: Neuroon
This Neuroon smart sleep mask uses light to help you get better rest. It has a series of built in functions, one of the most useful for travellers being the one that helps train your body up to get used to the new time zone you happen to be in. "Enter your destination or reservation number and let the mask do the rest. Neuroon App will also provide you with helpful advice on how to make the adjustment more effective," the company promises. The mask "speaks" with an app on your iPhone to help you get better rest and to analyze what rest you do manage to get. From $269.
Dear reader, this is just to let you know that as an Amazon Associate I earn from qualifying purchases.