Apple seeks broadband partners for Apple TV push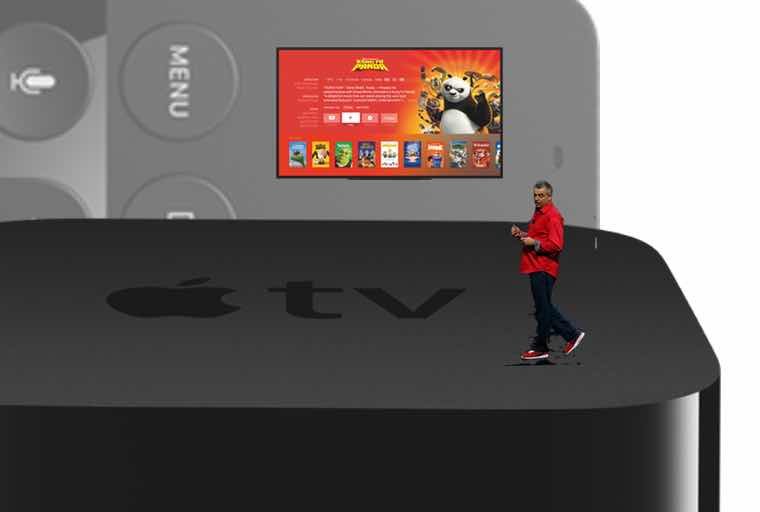 Apple seeks to extend the reach of Apple TV by arranging to offer the device in partnership with broadband providers, and has been engaged in early discussions with EE in the UK with this aim in mind, a report explains (paywall).
The last mile
The company is speaking with BT (which owns EE) over a deal that would see EE broadband customers receive Apple TV devices pre-loaded with apps, including BT Sport and channels from other broadcasters.
It is worth noting that existing EE customers can already add an Apple TV box to their service, and that EE is the only UK carrier to currently support the Apple Watch SIM, so the two firms have clearly grown a little closer – though these 'early discussions' don't mean the plan will succeed.
TV Provider
This sounds like a similar deal to that already offered by Swiss PayTV/broadband provider, Salt. That deal sees the Apple TV pre-loaded with access to 300 TV channels, a cloud-based PVR and shipped in a box branded Salt.tv. In France, CANAL+ customers can also get an Apple TV perk.
It also sounds quite similar to the Verizon 5G deal that was recently announced in the U.S., under which customers can get a free Apple TV along with their 5G Home subscription, not to mention Apple's previously revealed deal with Charter Communications and Direct TV, also in the U.S..
These alliances are to some extent enabled by Apple's TV Provider feature, which lets Apple TV owners sign in once to receive all the channels (for which apps are available) their provider supports. The list of providers supporting the service  has grown extensively from around ten when the feature was launched. Here is how TV Provider works.
[amazon_link asins='B07F2191MB' template='ProductCarousel' store='9to5ma-20′ marketplace='US' link_id='c28ab94b-cadb-11e8-9aa2-8bc30e806e1b']
Setting the tables
I don't know if Apple is speaking with providers in other parts of the world, but it seems pretty likely as it prepares to introduce the first of its self-made TV shows next year.
Apple has made huge investments (over a $1b) in this plan; it has hired key executive talent and purchased rights to content from some big names, including Steven Spielberg. Earlier this year, Apple's VP Eddy Cue confirmed the team is still expanding,and stressed the need for "great storytelling" in the shows that it produces.
We wait and see how heavily sanitized they might be, given the company seems to want to focus around 'family friendly' content. Apple is expected to begin rolling out its own TV shows next year, which suggests new deals could be announced relatively soon.
Dear reader, this is just to let you know that as an Amazon Associate I earn from qualifying purchases.