Apple Developer Academy for U.S. and Korea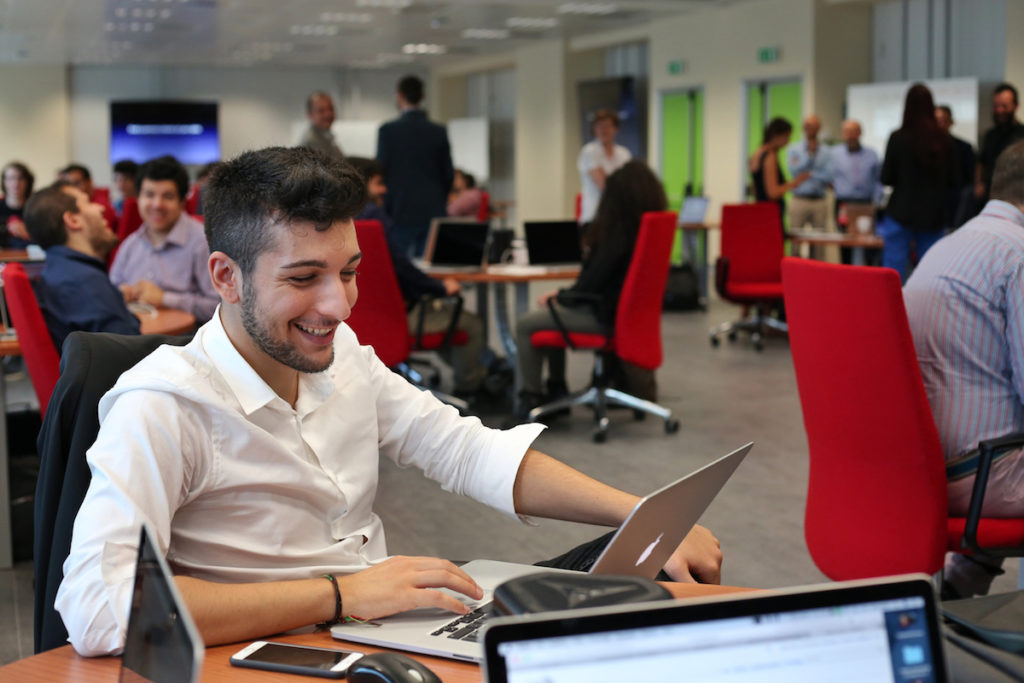 Apple is opening new Apple Developer Academy locations in Detroit and Korea. It now offers these at 14 locations worldwide, with Detroit its first in the U.S.
Learn to make better iOS apps
The Academies teach student developers app development and relevant business and marketing skills to help them thrive in the iOS app economy.
The company offers two distinct training programs as part of the Apple Developer Academy: 30-day foundations courses that cover specific topic areas, including an introductory course for those considering app development as a career path, and a more intensive 10- to 12-month academy program that dives deeper into coding and professional skills.
Applications for the first academy cohort in Detroit — Apple's first Developer Academy in the US — open this week.
The academy, part of Apple's Racial Equity and Justice Initiative, is scheduled to open in October in a newly redesigned space in downtown Detroit. All Michigan residents 18 and over are welcomed to apply, regardless of prior coding experience, at developeracademy.msu.edu/students.
The Academy begins on October 4, 2021 and ends on August 2, 2022.
It requires students to attend 20 hours a week Monday-Friday, either during mornings or afternoons based on preference and availability.
Student stories
Thousands of students have attended courses at an Apple Developer Academy. The curriculum also incorporates Apple's values throughout the coursework, encouraging students to design inclusively and make a positive impact in the world.
Apple has published a little information concerning three former students who have attended an academy, as reproduced below:
"Antonio Chiappetta, 25, was part of the very first Apple Developer Academy cohort in Naples, Italy, in 2016. A computer engineer by training, Chiappetta was inspired by the hands-on learning opportunities and close collaboration with mentors he met at the academy. His experience reinforced computer engineering as a career path, and he ultimately found success as an iOS developer at Elevate Labs in Paris, where he works on Elevate, the award-winning brain training app. Antonio credits his time at the academy with helping him gain the skills and confidence that power his career today: "The Apple Developer Academy is not just about learning to code. It's about breaking barriers and empowering students, and has infused me with the enthusiasm and curiosity that drive me today."

"For many academy graduates, the community aspect is as important as the hard skills they learn through their coursework. Students have the opportunity to learn from new colleagues from different personal and professional backgrounds, each of whom brings new ideas and life experiences to their app designs and business plans. For some, those new friends go on to become co-workers and business partners.

"Arthur Motelevicz, 36, met his future business partner at the Apple Developer Academy in Curitiba, Brazil, in 2013 — and now counts 11 academy graduates among his 25 employees. Formerly the lead singer and guitarist of a band, Arthur knows first hand how the academy encourages creativity and collaboration, skills that are as important in business as they are in music. After graduating from the academy, Motelevicz decided to quit his full-time job to dedicate himself to entrepreneurship in pursuit of a new way to mix coding with music. Super Pads, a fun and easy-to-use DJ app, was born out of that dream. "I love being able to work with amazing people, learn every day, and experiment with combining coding and music," said Motelevicz. "The Apple Developer Academy gave me the strength to pursue and implement my ideas into something that I will spend my life working on."

Aisyah Widya Nur Shadrina, 23, her experience at the Developer Academy in Jakarta, Indonesia, introduced her to those resources. At the academy, Shadrina and her all-women team used the front-facing camera and machine learning on iPhone to create Hearo, an app that can translate sign language into voice and text, providing a more seamless way to communicate with friends who are deaf. The team was subsequently selected for Apple Entrepreneur Camp in 2020, where they received code-level guidance from Apple experts and engineers, facilitating significant improvement to in-app navigation and user experience. This year, Shadrina and her team will attend Apple's Worldwide Developers Conference virtually. She says she looks forward to learning more about new Apple technologies, frameworks, and tools that can help developers build more innovative and inclusive apps."
Please follow me on Twitter, or join me in the AppleHolic's bar & grill and Apple Discussions groups on MeWe.
Dear reader, this is just to let you know that as an Amazon Associate I earn from qualifying purchases.