6 predictions for what Apple will do in 2021
We all know Apple will update all its hardware and software in 2021, but here's a few riskier predictions that may or may not come true, some of which are based on hunch, some on speculation, and others on a gentle dabble with logic and analysis. So, given the broad success of my Apple predictions this time last year, here's six(+) more for 2021.
WWDC online (again)
Given Apple CEO Tim Cook's recent statement that he doesn't expect staff will return to the office before June 2021, it seems clear the nature of WWDC next year is still to be determined, but I think it will be online.
While it makes sense to get back to normal if every nation has beaten the virus, the cold reality is that some will not have done so and there's no way after investing so much Apple or any other sentient entity will want to risk pandemic exposure just when things may slowly be becoming more normal.
In addition, WWDC 2020 was really successful and reached a lot of people, and while things could change, I'd anticipate an online WWDC in 2021.
Apple's first 5G modem
Apple has been developing 5G modems for years. The company turned to Qualcomm for a range of different reasons, but its own work continued then and since. Apple parted with a billion dollars for Intel's 5G development teams, so we know it's serious in this attempt. This also means Apple has been working on building a 5G modem for around three years.
There are v.1 products and v.1 products, and it's unlikely Apple will want to field this connectivity inside an iPhone until it's had some real world testing, so it feels feasible Apple may choose to install the first generation of this product inside an iPad in 2021. I think iPhones may follow in a subsequent year, and the modem will eventually become part of the Apple Silicon SoC soon after that. iPad mini's gonna get beefed up early 2021.
Apple Watch gets blood pressure monitoring
Apple CEO, Tim Cook, seems to love to make promises regarding what his company will achieve for health. In a recent Outside podcast, he said of Apple Watch development:
"We've got things going on in our labs that are mind blowing that — and some that we know will change, some that we are still pulling that string on to try to figure out how to do certain things…. I think we're in the early innings. Think about the amount of sensors in your car …  arguably, your body is much more important than your car… so I think there's many, many other things."
It's all about the sensors, and we know Apple has been working very hard to develop these, with regular recurring speculation of a diabetes sensor and a recent patent filing showing the company has a way to gather blood pressure readings using sensors situated on an Apple Watch. I think the latter may show as soon as 2021. Along with micro-LED display and a touch ID sensor, possibly in the watch face or Digital Crown. And new shapes, too.
Even more privacy
I'm going to stick my neck out and predict Apple will make ODoH support a built in Safari feature next year. Oblivious DNS-over-HTTPS (ODoH) has been designed to make it much more difficult for ISPs to track where you go online.
This is an issue that's as old as the Internet itself, and it's also a move that makes complete and utter sense for Apple to take in line with its deep commitment to user privacy: The best way to protect user privacy is not to collect user information in the first place.
The tech already works. Apple's going to make the ads industry get back inside the box (they collect and purchase this kind of data, too). Apple is committed to ensuring people can't use data about you or your device to track you, or sell your information to data brokers. ODoH is part of this.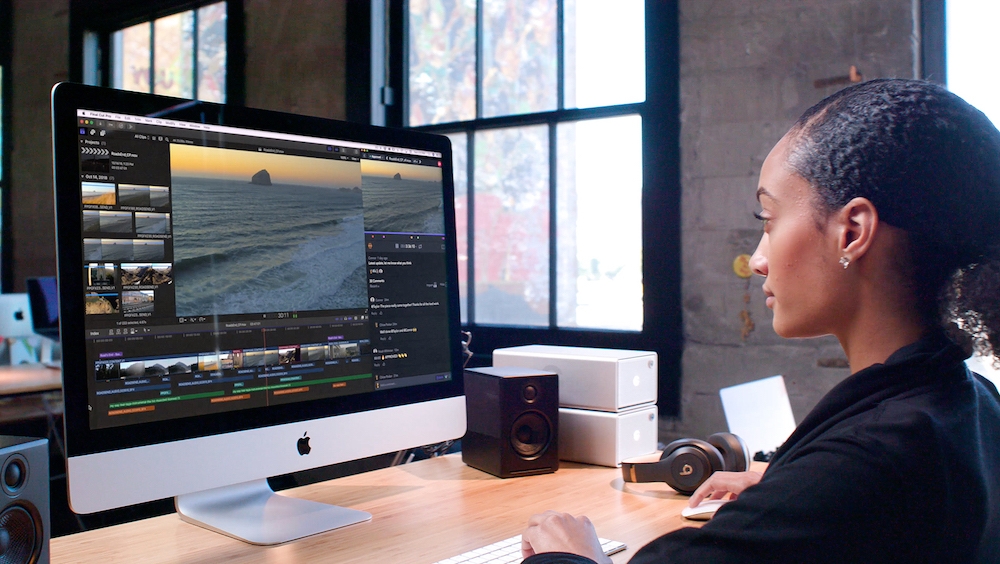 New Mac designs are coming
Apple's decision to introduce M1 Apple Silicon chips in its latest Macs is just the first salvo in a two-year transition. It will introduce new iterations of those Mac chips in the coming years, with 12-, 16- and 32-core variants planned.
New iMacs, MacBook Pro and Mac Pros are all on the list. But there is one more thing: I think Apple chose to put M1 inside the same chassis as its Intel processor Macs deliberately in part one of this Great Transition Story.
The reason it did so was because it wanted to focus all the attention on the processors inside these new Macs.
And the reason it wanted to do that was as a signal of just how confident it is in these new processor designs, and it intended to show that even with the new chips, a Mac remains a Mac.
Now it's done that you can expect new design concepts will begin to appear next year, marking a new post-Ive era at the company.
Not to mention the move to 5G Macs and 3nm chips in later years.
Bottom line? These new M1 Macs are fast. The Mac mini I'm writing this on has blown my mind with its power. The next to appear (pro) Macs will be even faster. And Apple has a road map for even better models ahead.
Apple glasses v.1
The first iteration of Apple Glasses won't deliver on all they hype and expectation that will be building up by introduction in 2021, as these will be designed to be an iPhone/iPad/Apple TV accessory through which users can experience AR features in a far more engaged manner.
You'll use them to watch AR-augmented sports games, to engage in remote meetings, or even to see places around you are a faraway robot may see them for use in enterprises. And new gaming experiences, of course. (Why else do you think Epic is so upset?).
You'll also be able to wear them around town, delivering things like instant sign translation, augmented tourist information and maps. Subsequent models will become more independent, and Apple will eventually roll out self-healing optical lenses that automatically adjust themselves to help users see better, turning its range of Apple retail stores into opticians in one fell swoop when it does.
I'm thinking that if it does intend making these available in 2021, it will need to discuss them a little at WWDC as it will need to convince developers to build apps for these new platforms (so if this isn't discussed, don't expect them).
It will also need a new and more powerful Apple TV to support these experiences on the big screen (March Apple TV event). Apple Arcade will gain games to support these, too, adding even more substance to services revenues. This has been planned for a while. You'll love the sports channel (2022).
What about iPhone?
I'm not staking too much on this as it feels just a little too soon, but: iPhone 13: Flaming fast, no ports, all-in-one. Drop it in water overnight and use it the next day and an under-display Touch ID sensor. It's plausible.
Looking into 2023?
Foldable iPhones and the largest iPhone case you've ever seen.
Please follow me on Twitter, or join me in the AppleHolic's bar & grill and Apple Discussions groups on MeWe.
Dear reader, this is just to let you know that as an Amazon Associate I earn from qualifying purchases.