A glimpse at what Apple may introduce in 2020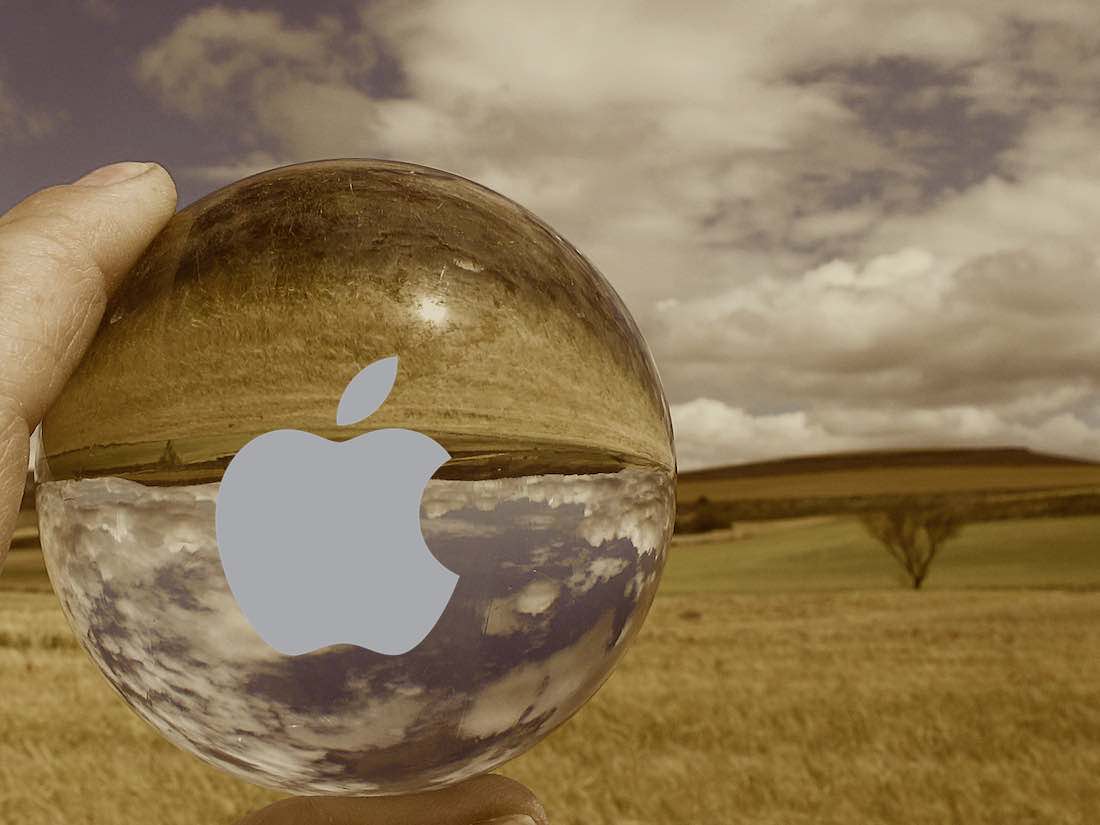 We all know Apple will introduce new iPhones, iPads, Macs and other products in 2020, but it's time for the annual run-down of what's anticipated so far.
TL;DR
New hardware, a significant iMac upgrade, four new iPhones (potentially including that 'always tomorrow' iPhone SE replacement), Apple Watch, 5G devices, more Apple TV+ shows, Apple Card in new geographies, iOS, macOS, tvOS and watchOS upgrades, a big WWDC and possibly something more.
What follows is a curated collection of some of the most credible (if rumor can ever be described as credible) rumors and speculations so far.
Warning: Don't take these speculations too seriously – they often don't happen.
4 iPhones – including an iPhone SE
You'll see an iPhone 12, an iPhone Pro and I think an iPhone Pro Max. The two higher-end models will offer 5G (see below), likely supplied by Qualcomm. And OLED displays.
You'll also see new display sizes, faster processors and a 3D camera for indoor mapping. At least one publication suggests we'll see a new design and new screen sizes: 5.4-inch, 6.1-inch, and 6.7-inch, possibly equipped with a variable refresh rate – wait and see.
As for the iPhone SE, regular readers will know how much I want Apple to ship a 4-inch iPhone for all the people (around 50% of the population) who have small pockets.
Nikkei says such a device is coming, but may have a 4.7-inch display, similar to the iPhone 8. The device will have a then older processor, the A13 chip used in the iPhone 11 and may cost $400.
(A low-cost iPhone would certainly help – so many people I talk to want iPhones but end up with those other devices because they can't afford them. This didn't used to be such a problem as aspirational consumers simply bought these things on credit, but global uncertainty means they are staving off huge purchases and will be until calm is restored).
Apple apparently thinks it will sell around 30 million of the new iPhone SE.
There's also been a lot of speculation Apple may start staggering iPhone announcements so new devices are introduced throughout the year.
That's something that makes sense to me as it enables the company to further differentiate its range.
The 5G thing
The first 5G iPhones will ship next year.
These will be interesting, but I don't really think they will become necessary for most users until 2021, once services and network availability proliferate. At the moment it's a little meaningless to have a 5G phone, next year it gets a little more significant, but only later will we see the services we need in order to drive 5G use. (Apple may ship its own 5G chip earlier than expected, but likely only in an iPad).
iPad Pro
Bloomberg claims we should expect an iPad Pro with a two cameras and 3D depth sensors for AR implementations.
The idea is to get us hooked on creating and exploring AR worlds as Apple preps for those often speculated upon AR glasses we keep hoping will arrive next year. I think this means we're also looking at the U1 chip, which will enable better and more accurate indoor mapping. There have also been claims around mini LED backlighting.
But I think the most interesting thing here will be all about the software…
13-inch MacBook Pro
Now with the redesigned scissor switch keyboard that is much, much better than the butterfly keyboards.
Apple Watch gains sleep tracking
Apple acquired Beddit a couple of years ago and now hopes to put sleep tracking inside Apple Watch in 2020, a report claims. You should also expect better performance and water resistance, but I also think you should anticipate a better tracking chip as well as even more voice first improvements around Siri.
Tracking systems
Apple is expected to ship a Tile competitor designed to exploit the enhanced location detection inside of the U1 chip in current iPhones.
Designed to work with the Find My app (and I suspect also the new finding features announced at WWDC, AirTags(?) may prove useful, assuming their signal isn't lost through floors and walls.
AR glasses
Maybe. Maybe not.
I'd argue that Apple has all the pieces it needs to support such a launch, assuming the product is ready.
Bloomberg had argued for a 2020 introduction, but more recent reports have suggested they may not be ready until 2021/2.
However, the company may introduce a compromise product that's not as well-featured as the final solution may end up being, some claim.
Apple as a service
Start small: Apple Music, Apple TV+ and Apple News as a bundle seems a no-brainer as the company seeks to convert those of us who have purchased its products and are enjoying 12-month free access to TV+.
I suggest Apple will also develop new programs similar to the iPhone Up to Date schemes in order to make it easier for people to purchase its smartphones on something like a subscription basis.
Apple TV and HomePod
Claims the company may introduce a small Apple TV 'stick' have been around for months and appear to have died down – the company has made its TV app available within third party televisions and streaming devices instead (but never say never).
The one more thing when it comes to Apple's service consumption accessories is that it may introduce a lower cost version of its (utterly fantastic) HomePod product.
Come back next year to see how many of these turned out correct.
Please follow me on Twitter, or join me in the AppleHolic's bar & grill and Apple Discussions groups on MeWe.
Dear reader, this is just to let you know that as an Amazon Associate I earn from qualifying purchases.