WWDC 21: Apple Design Awards, Digital Lounges and Swift
Apple has announced the finalists of the 2021 Apple Design Awards and is now registering developers to join engineers at WWDC in its 'Digital Lounges'. The company also shone the spotlight at student engineers using Swift this week.
Get ready for WWDC
Apple has been publishing a series of stories pertaining to developers in the run up to WWDC 2021. Its most recent post looks at three of the 350-strong 2021 cohort of Swift Student Challenge winners from across the world. These student developers have all been selected for proving their coding and problem solving skills, and the three Apple has chosen to discuss have all come up with incredibly worthy solutions that seem to meet real world needs. And all three of those stories feature women in tech.
Feed Fleet
As she recognized the need to provide such help during COVID-19, Oakland California's Gianna Yan developed an app called Feed Fleet, which pairs volunteers with at-risk individuals to deliver goods to their doorstep. She's really interesting and has been developing tech for good since she was 13.
"If we foster the next generation with an emphasis on diversity, we'll continue the acceleration of innovation within tech," said Yan. "I think it's really important that people from diverse backgrounds are able to have their voices heard so that we can best identify the problems that most affect our world," she said.
Gastro at Home
15-year old Abinaya Dinesh has created an app called Gastro at Home. It's not yet available but is designed to provide people with gastrointestinal disorders a way to access information and resources, especially because those types of conditions can sometimes be sensitive to talk about.
She has also launched a high school program called Girls in AI and believes that pushing the boundaries of what's possible is essential.
TecHacks
Finally, Apple highlights Damilola Awofisayo, 17, of Woodbridge, Virginia, who has launched a non-profit called TecHacks, which works to provide a supportive environment for girls everywhere to create, problem-solve, and showcase their talents alongside like-minded females to compete and work with.
"When you increase the number of girls in tech, you also see a shift in the problems that are being addressed and the solutions. And I'm excited to be a part of that," she said.
Apple has also published stories on Apple Entrepreneur camp, the Apple Developer academy and more.
Of course, Apple's WWDC is a developer event, which brins me to Digital Lounge.
What is the Digital Lounge?
With WWDC becoming a virtual event, Apple's Digital Lounges are spaces in which developers can speak directly with Apple's engineers and designers from the Dev tools., SwiftUI, accessibility and machine learning teams.
When in the lounge, developers can join text-based discussions, ask for help, get advice on new technologies, speak with presenters and more.
The lounges are open only to registered developers and Swift Student Challenge winners. You should sign on for the events you most want to join in advance of the event.
In the running for the 2021 Apple Design Awards
Apple's awards this year includes the following categories and short listed developers:
Inclusivity
1Password by Agile Bits, A Monster's Expedition by Draknet, Alba by ustwo Games, HoloVista by Aconite, A Kid's Diary by Tinybop, Voice Dream Reader by Voice Dream.
Delight and fun
Little Orpheus by the Chinese Rooom, Pok Pok Playroom by Pok Pok, Poolside FM by Poolsuite, Rakugaki AR by Whatever, South of the Circle by State of Play Games, Wonderbox by Aquiris Game Studios.
Interaction
Bird Alone bvy George Batchelor, Carrot Weather by Brian Mueller, Craft by Luki Labs, Nova by Panic, Sp!ng by SMG, Wonderbox by Aquiris Game Studios.
Social Impact
Alba by ustwo games, Attentat 1942 by Charles Games, Be My Eyes by S/l Be My Eyes, Brief by Broadsheet, If Found by Annapurna Interactive, Klima by Climate Labs.
Visuals and Graphics
Beyond a Steel Sky by Revolution, Genshin Impact by miHoYo Ltd, Little Orpheus by the Chinese Room, Loona by Loona, Mission to Mars AR by SN Digital, (Not Boring) Weather by Andy Works.
Innovation
Bird Alone by George Batchelor, Blind Drive by Lo-Fi People, LoL: Wild Rift by Riot Games. Museum Alove by Alchemy Immersive, NaadSadhana by Sandeep Ranade and Universe by Universe Exploration Company.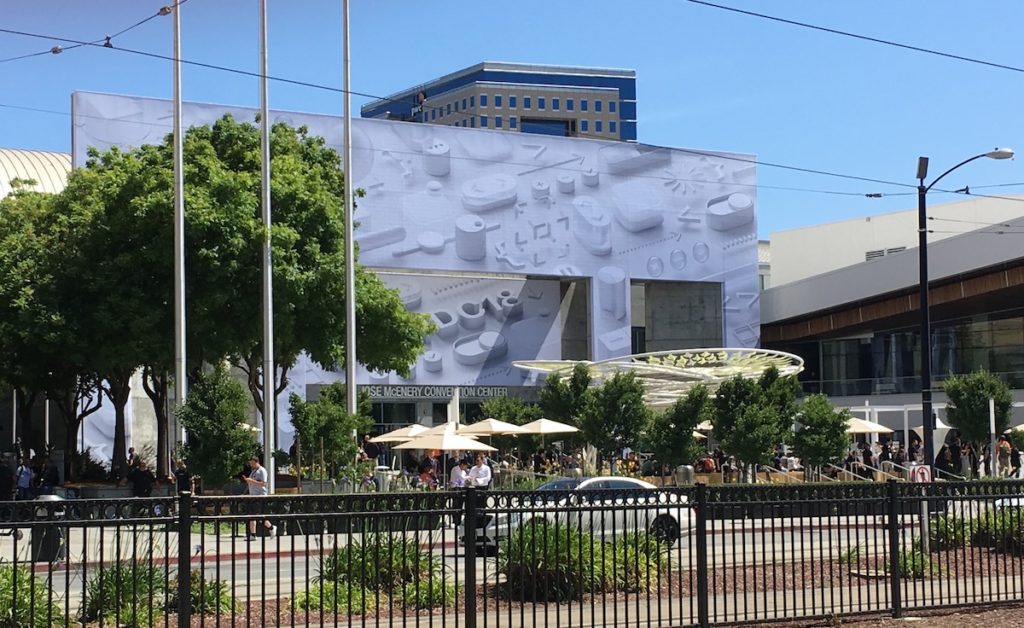 Beyond the dubdubdub hubbub
Apple has also put together a bunch of non-WWDC events that aim to strengthen personal connections across its community. These include a virtual trivia game, a series of community events, including watch parties, a hackathon and more, and a discussion panel called Office hours featuring Alex Lindsay, Rene Ritchie and developers who will discuss the latest news.
There's lots of other events planned, and these are all listed in the Developer app and in the developer section of the Apple website.
Please follow me on Twitter, or join me in the AppleHolic's bar & grill and Apple Discussions groups on MeWe.
Dear reader, this is just to let you know that as an Amazon Associate I earn from qualifying purchases.