U.S. consumers now more connected to Amazon than Apple, report warns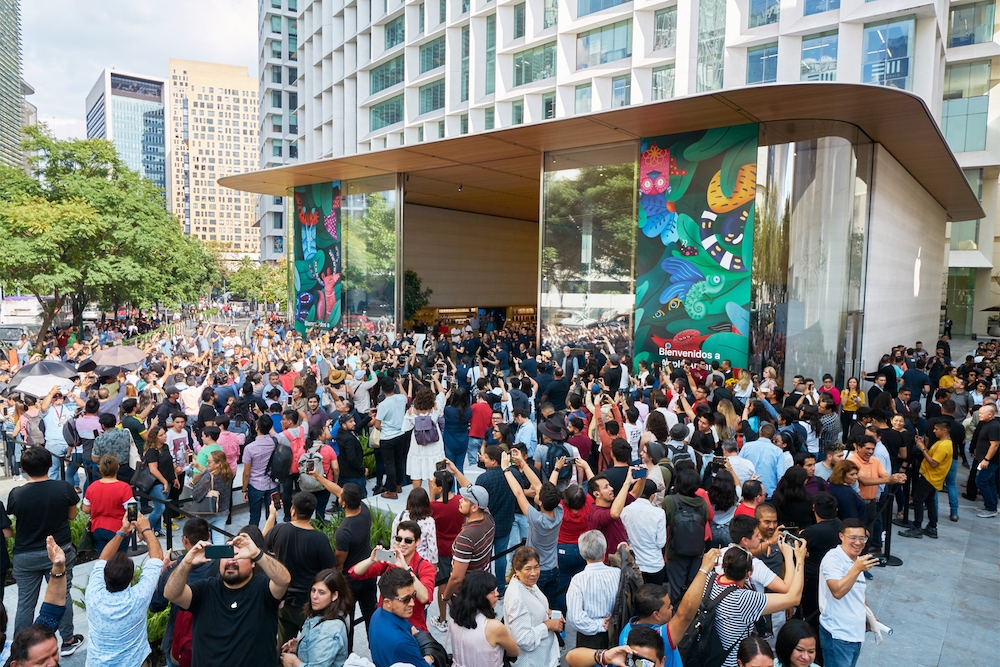 In what could be a slightly worrying sign, Apple slipped to third in the tenth edition of MBLM's Brand Intimacy 2020 Study, where the company usually leads.
All the same, Apple is the only technology & telecommunications brand in the top ten, which means it likely maintains its leadership in the particular sector.
Amazon breaks the record
Amazon ranked #1 for the first time and Disney placed second in the study, an MBLM rep told me.
They also noted that automotive brands comprised four out of the top 10, up from three in 2019, while media & entertainment brands slipped by one – making up four of the top 10 in last year's study and three in 2020. Ford, Jeep, Netflix, BMW, Chevrolet, Walmart and PlayStation also appeared up top.
"We are thrilled to celebrate our 10th year of examining brands based on emotion. The concept of Brand Intimacy is important for marketers because emotion has been proven to drive purchase decisions, and also long-term customer bonds. Our yearly study reveals the changing landscape including which brands or industries perform best against different demographics," stated Mario Natarelli, managing partner, MBLM.

"Amazon's rise to the top is something we forecasted for years based on the insights we've been gathering. The brand's dominance and breadth of portfolio have formed both intense and essential bonds with consumers. Examining top performers like Amazon can give us clues on how others can achieve their growth and success."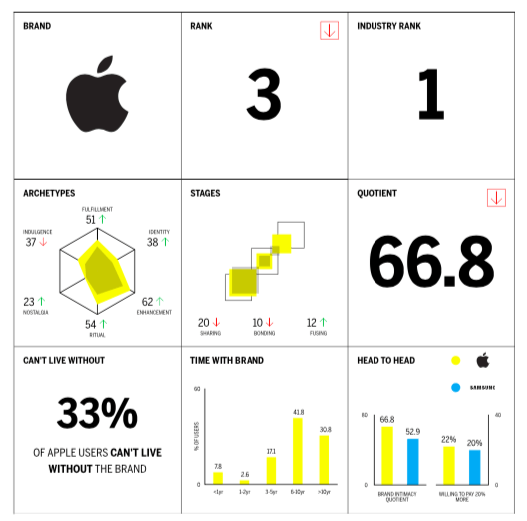 What is brand intimacy?
MBLM claims Brand Intimacy is the "emotional science that measures the bonds we form with the brands we use and love."
That's why one third of Apple users can't imagine life without the brand.
Top intimate brands in the U.S. also continued to significantly outperform the top brands in the Fortune 500 and S&P indices in both revenue and profit over the past 10 years, according to the Brand Intimacy 2020 Study.
The top three brands for women were Disney, Amazon and Apple while for men they are Ford, Amazon and Apple.
There's money in connection
The average revenue growth from 2009-2018 was 6.47% for the top 10 most intimate brands, compared to 5.16% for top S&P companies and 5.08% for Fortune 500 top brands.
The average profit growth during this same period was 37.69% for leading intimate brands compared to 6.99% for S&P companies and 16.43% for Fortune 500 companies.
Willingness to pay more for intimate brands increased by 13%, suggesting a more stable economy and consumer confidence.
It is also interesting that Apple is among the top three brands in most income groups. Those making between $35,000-$100,000 chose Disney, Amazon and Apple as their most intimate brands, while those making over $100,000 ranked Apple, Amazon and BMW as their top three.
The one thing that should raise some concern at Apple is its status among 18-34-year olds. While Apple sits in the top five brands for people aged 35-54 (where it is number one) and 55-64 (at number three) among those aged 18-34 Apple is not included in the top five brands at all.
To download the Brand Intimacy 2020 Study or explore the Rankings click here.
Please follow me on Twitter, or join me in the AppleHolic's bar & grill and Apple Discussions groups on MeWe.
Dear reader, this is just to let you know that as an Amazon Associate I earn from qualifying purchases.