This utility backs your Mac up at 3x the speed of Time Machine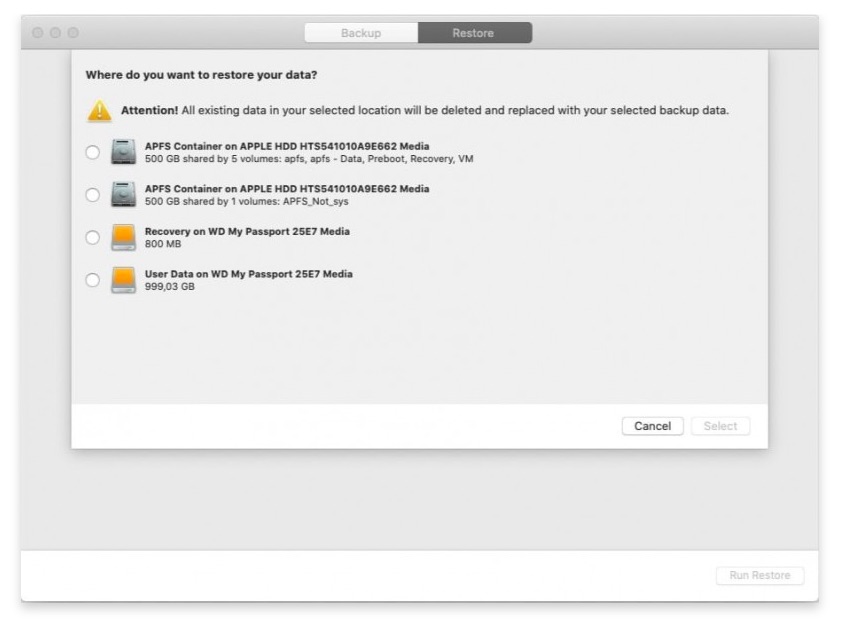 Paragon Software Group has introduced free backup and recovery software it claims creates backups up to 3 times faster than Time Machine, Paragon Backup and Recovery for Mac is available now for Catalina users.
Faster than the average backup
The company says its tool delivers an ultra-fast, easy, one-click image-based backup for Catalina Mac systems. The product can also be utilized by forensic investigators. The company claims great things for its solution,
Creates backups up to 3 times faster than Time Machine;
Works with any disc formats, mountable to Mac
Creates bootable recovery media;
Mounts the created file using standard system tools and restores (by copying from the mounted copy) the required folders or files;
Quickly backup and restore data to another storage medium.
Paragon cites its own test which show the software takes just nine minutes to complete a full backup of a 131GB disk on a 2018 Mac Mini equipped with a T2 chip.
The software works with any disk format that is mountable to Mac. It can also work with NTFS via Microsoft NTFS for Mac by Paragon Software.
A little more information first
The bootable image also transfers Mac OS to a new Mac and can also create images of Mac systems even with the Apple T2 chip, the company claims. That attribute makes it useful to forensic investigators.
The company recently published its free Firewall Network Monitor for Mac. This is the first third party firewall tool accepted by the official Apple Store which uses Apple's new Network Extension framework.
Please follow me on Twitter, or join me in the AppleHolic's bar & grill and Apple Discussions groups on MeWe.
Dear reader, this is just to let you know that as an Amazon Associate I earn from qualifying purchases.